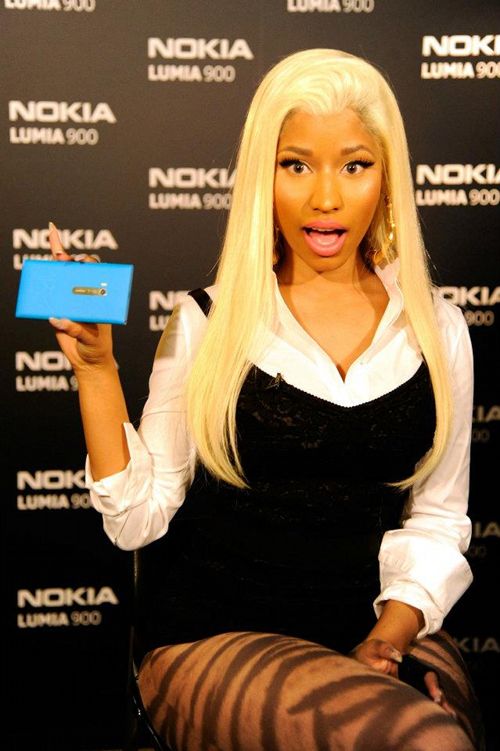 Nicki Minaj ended her very busy Good Friday with a "secret" concert at Times Square...all to help Nokia celebrate their official launch of its Lumia 9000 phone.  But it wasn't too much of a secret as tens of thousands of fans showed up and shut down the area.
Pics inside, plus her brand new "Beez In The Trap" video ....
Nokia teamed up with the tiger tights wearing Nicki Minaj to bring a building in Times Square alive and create one of the biggest LED displays ever seen to celebrate the launch of the Windows Phone-based Nokia Lumia 900 (available exclusively in North America from AT&T on April 8).
Nicki belted out a medley of her tracks while she simultaneously shot her "Starships Remix" video.  Footage from this concert will serve as Nokia's exclusive remix to the "Starships" video.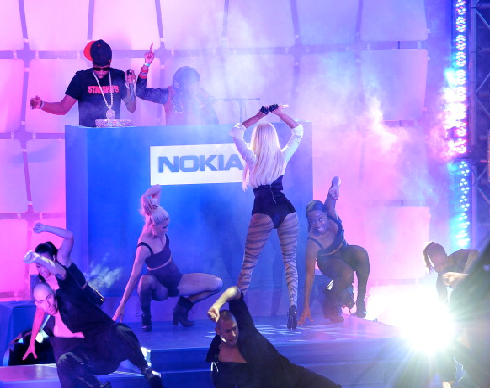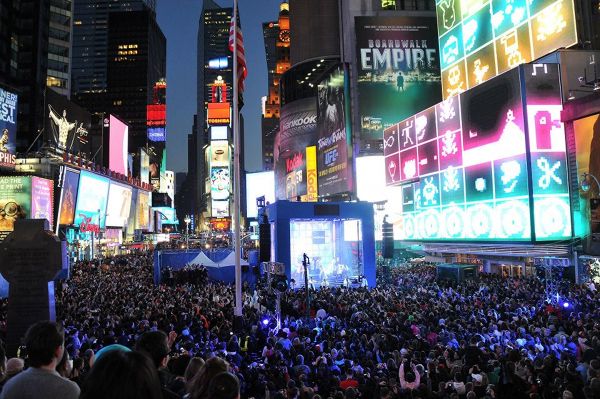 And over at the afterparty: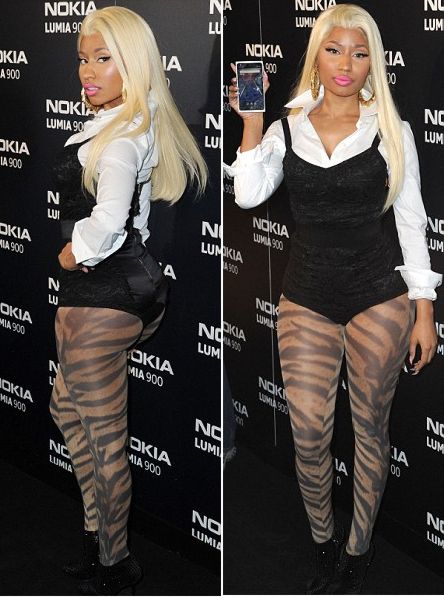 Nicki said about the big concert:
"To see the idea on paper was amazing but to see it for real blew me away. It brought Times Square to a standstill. The absolute bonus for me is that my fans, who have been so loyal to me, are now part of the video for the Starships Nokia remix."

"Performing in my home town of NYC the same week as the release of my new album, Pink Friday: Roman Reloaded is amazing and it really is a dream come true."
Pics of the Roman Reloaded hawking chick arriving back to her hotel as she signed autographs for fans: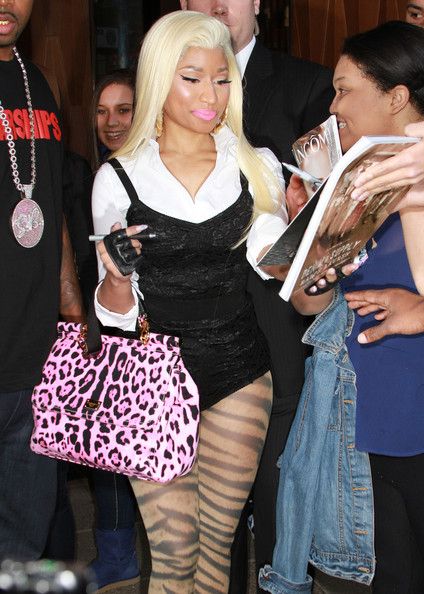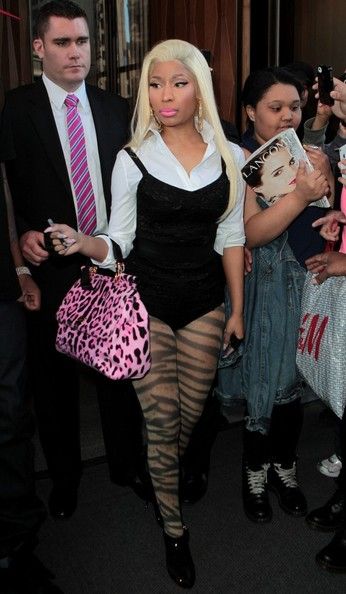 I see this lacefront and these outfits just aren't going to get any better.  Oh wells.  I'm sure her Barbz & Kenz appreciate it...
And Nicki's brand new video for her "Beez In The Trap" single ft. 2 Chainz (from her new Pink Friday: Roman Reloaded LP) is here.  The visuals were shot in Miami by director Benny Boom:
You feelin' it?
Pics via Nokia's Facebook Page
BONUS: Rah Digga just dropped a diss track called "The N*gga In Me" against Tyler The Creator and Fat Trel of Odd Future.  It's all a sport to her, but she wanted to send the boys a message about respect after they've dissed her and MC Lyte several times on wax.  She put out a statement saying:
"I didn't make this record for press purposes or for hype cuz that's not my thing. I got wind of various artists referencin me in a negative fashion. They poked fun at me I'm just pokin back. Its all sport to me. I wish em all the best, they just need to understand who is off limits. MC Lyte is off limits. Rah Digga is off limits. Respect those who kept hip hop raw so that we could still have a culture or get a first hand lesson in a lyrical ass whoopin. Love is love." - Rah Digga
*Snaps*  Listen to the track below: