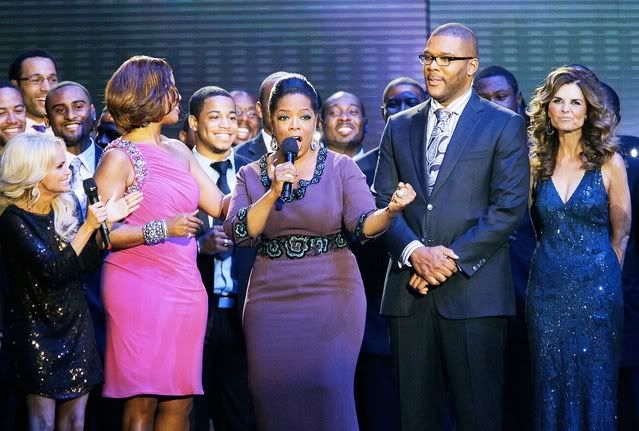 Everybody gets a Bentley!  Gayle King just dished on the Bentleys that Tyler Perry gave to her and Oprah Winfrey as gifts last year.   Find out what she said inside and get deets on Alicia Keys new whip.
During a recent conversation, Gayle King opened up about the Bentley that Tyler Perry gave her last summer.  She says it all started when he presented Oprah Winfrey with a Bentley (likely in return for the major impact Oprah has had on his life), and Gayle called Tyler to tell him how sweet she thought the jesture was.
 "I called Tyler and told him how amazing that was because nobody ever does anything like that for her, on such a grand scale," King said. "And so, the next day when I got home, there was a Bentley in my driveway!"
Must be real nice.  *scouting for Tyler's number my damn self*
In other hot car news.......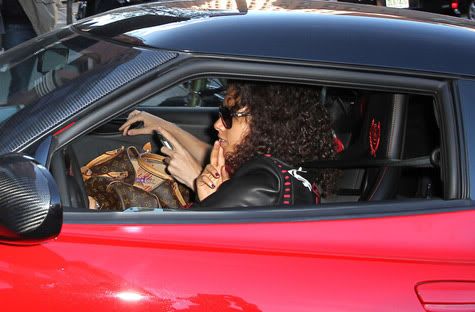 Alicia Keys was spotted rolling through NYC in her new candy red Lotus Evora yesterday.  Yeah...this is an additional car to the one her hubby Swizz Beatz, who serves as one of the designers for the luxe British car company, gifted her with recently. She was snapped around the Art Gate Gallery where she was meeting up with Kanye West and Kim Kardashian.  
  The Randomness:
1.  Jaleel White regrets all the "DWTS" drama.  Story.