Mariah Carey has officially confirmed her multi-million dollar residency with Las Vegas' famed Ceasars Palace. Also, Jennifer Lopez was on the Hollywood scene grabbing a bite to eat and Serena Williams was seen in Melbourne sporting a Berlei bra at a lingerie event. Get the deets and peep the pics inside….
It's official! 
Mariah Carey will be hitting the Las Vegas stage after inking a multi-million deal with Las Vegas' famed Ceasars Palace, which we tipped you off about last week. Mimi reportedly signed a deal that could be worth more than Britney Spears' two-year, $30 million contract.
The "Beautiful" singer made her big announcement on "The Ellen DeGeneres Show" yesterday, confirming her big feat. She will be performing 18 updated versions of her No. 1 hits at The Colosseum at Caesars Palace.
She dished, "I'm going to do my first ever residency in Vegas at Caesars. This is a special event for me."
She added, "And again, I have to hope that the fans will enjoy this cause I'm gonna be performing, which was kind of inspired by my album Number 1's, and this is now the updated version with 18 of them. Hopefully other people will enjoy this. I've never done this before."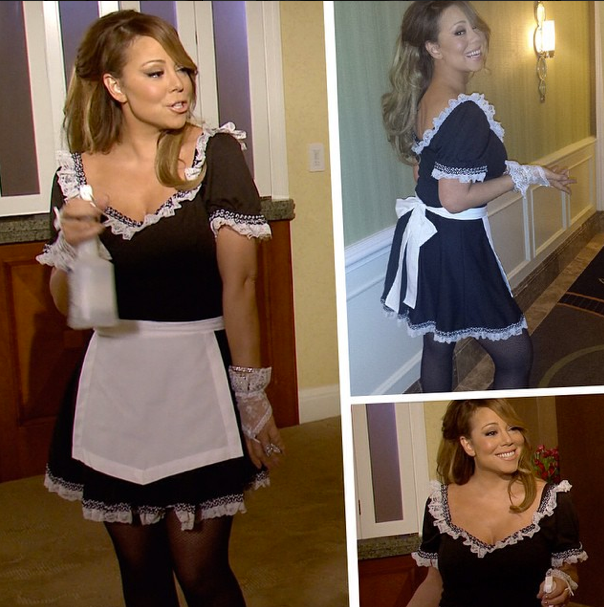 During the show, Ellen shared a video clip of the Elusive Chanteuse singer dressed as a hotel housekeeper to surprise a few of her fans at Caesars with tickets to her upcoming show. Ha! Typical Mimi....
After her huge announcement, Mimi trekked it to the swanky Craig's Restaurant in West Hollywood to celebrate. Mimi's residency in Las Vegas will kick off May 6th and tickets to the first 18 shows have gone on sale.
Here are her upcoming dates:
May 6, 9 - 10, 13, 16 - 17, 20, 23 - 24
July 8, 11 - 12, 15, 18 - 19, 22, 25 - 26
 
Congrats MiMi!
Also in Hollywood.....
Fresh from shutting down the Golden Globes Awards red carpet, Jennifer Lopez grabbed her neon pink pumps before heading out for dinner at the upscale Osteria Mozza restaurant for some delicious Italian cuisine.
JLo is currently trekking the nation promoting her upcoming thriller, The Boy Next Door. The film hits theaters Jan. 23rd.
Across the pond....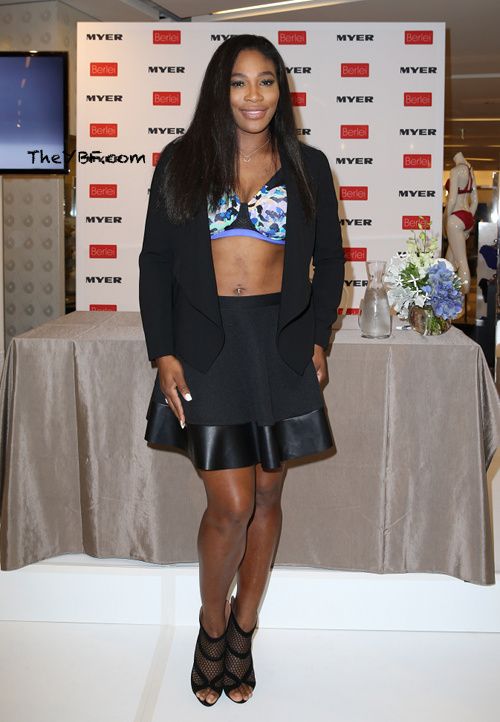 A day after it was announced that Serena Williams is the No. 1 seed for the upcoming 2015 Australian Open tournament, the tennis superstar hit up an event in Melbourne for the Australian lingerie brand, Berlei.
And as the face of Berlei, the 33-year-old athlete was front-and-center rocking one of the brand's trendy (and supportive) sports bras underneath a black blazer, which she styled with a black swing skirt and blackmesh sandals.
 
In fact, 18-time Grand Slam champion rocked the same sports bra she wore in the brand's 2015 ad campaign commercial.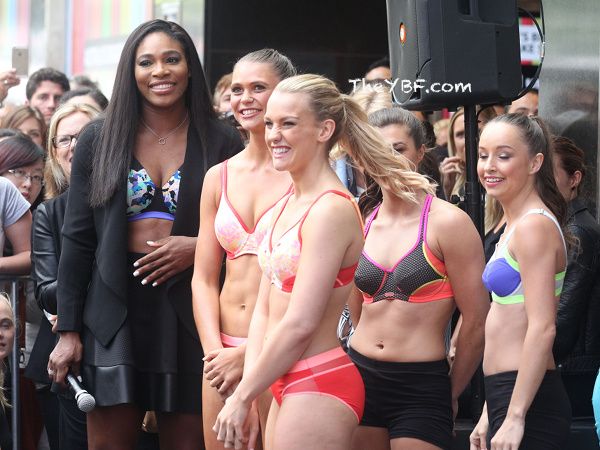 Check out Serena controlling what "bounces" in her very first TV commercial below:
Serena is gunning for her first Australian Open win since 2010, going head-to-head against No. 2 Maria Sharapova at the women's finals later this month. We're keeping our fingers crossed!
Photos: Splash/Pacific Coast News/Ellen's IG