As he prepares for his match up against the Lakers, LeBron James decided to get pampered in Beverly Hills before grabbing a bite to eat. See his grooming candids inside…
We love a man who is well groomed. And NBA superstar LeBron James is one of them.
Yesterday, the Cleveland Cavaliers baller went for a day of pampering as he paid a visit to a nail salon in Beverly Hills. King James is constantly on his feet, making lay-ups and running up and down a basketball court, so what better way to de-stress and relax than a good old pedicure.
Looks like he got the works! His spa day came complete with a foot rub and a head massage to help him unwind.
But once he realized the paps were nearby, he tried to hide his face. Too late Bron! Don't be ashamed, we love this type of stuff.
Then...
After getting his toes cleaned, trimmed and buffed, LeBron and his crew were hungry, so they dined at Mr. Chow for some good eats.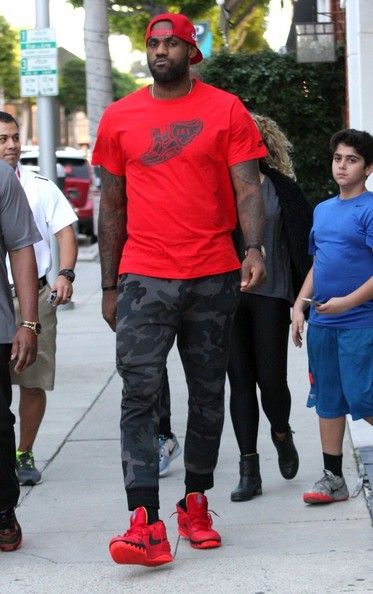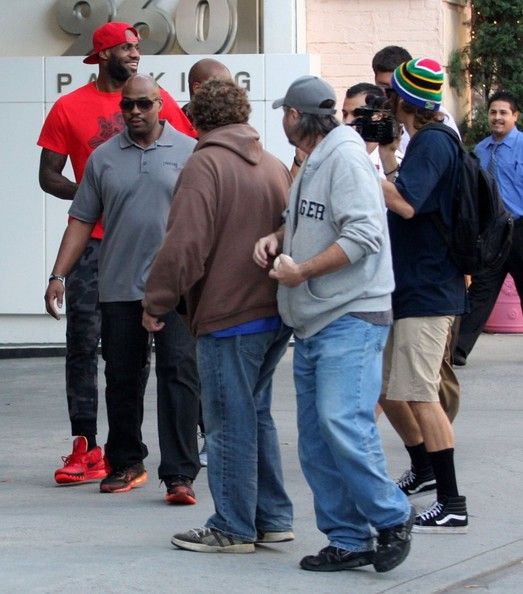 King James is preparing to go head-to-head against the L.A. Lakers at the Staples Center tonight.
Well, he's certainly refreshed and rejuvenated after his day of pampering. Let's see if he and his team can bring home the win.
Photos: Splash/FameFlynet