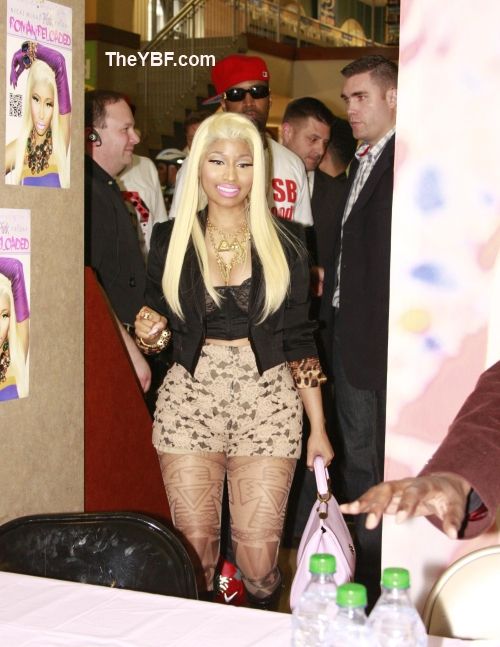 Nicki Minaj is still all over the place pubbing her sophomore release (which dropped this past Tuesday), Pink Friday: Roman Reloaded.  And yesterday, she popped up in Philly at the F.Y.E. store to sign copies of her album for fans.
Check the pics inside, plus a sneak peak at Aaliyah's repackaged VH1 "Behind The Music" episode airing tonight...
Nicki and SB headed to Philidelphia last night to say wassup to fans and sign some cds: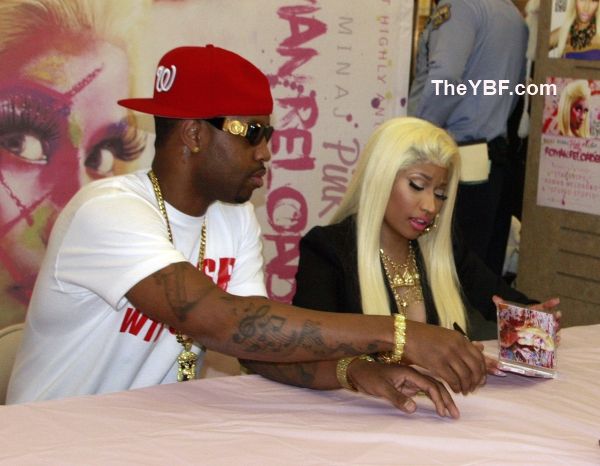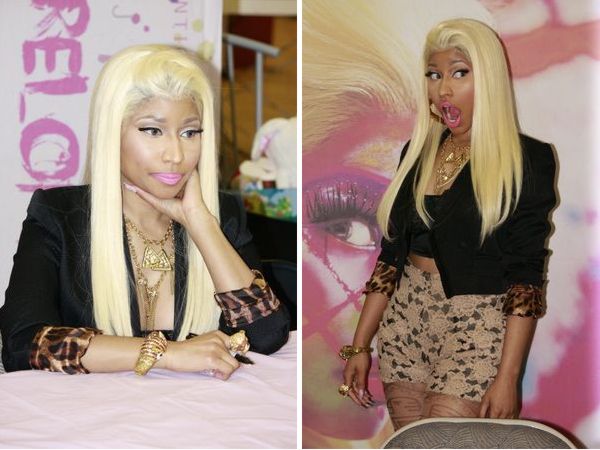 This outfit is many things.  And so is this makeup.  And we'll leave it at that.
On a happier note, Nicki is predicted to push 200K-250K units of Roman Reloaded this first week, according to Hits Daily Double.  And her sophomore LP will likely come in at #1.
In other music news, VH1 has repackaged the late singer Aaliyah's "Behind The Music" episode and the new footage airs tonight.  Here are several sneak peeks, including details on her and Damon Dash's relationship:
Clip # 1 "Inside Aaliyah's Funeral Proceedings"
Clip # 2 "'Romeo Must Die' and Aaliyah's Romance with Damon Dash"
Clip #3 "Aaliyah's Last Day Before the Flight"
Clip #4 "Friends and Relatives Remember Aaliyah"
The updated rendition airs tonight at 9p ET on VH1.
Pics via INF