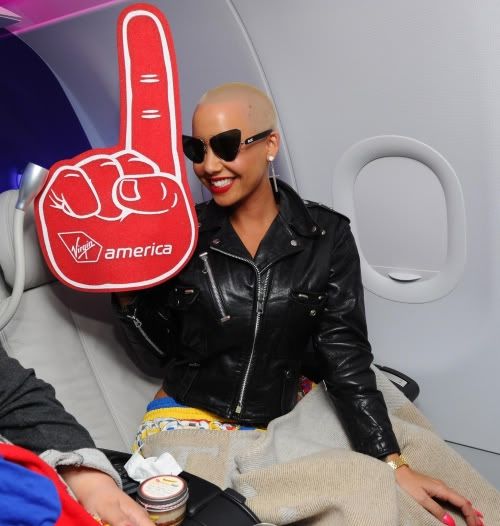 CAUGHT!  After Kanye West's big reveal last night on his "Theraflu" track about falling for Kim Kardashian, the twosome were spotted out on a movie date last night.  Not to mention Kim's walk of shame THIS MORNING after leaving his NYC apartment!
Meanwhile, 'Ye's ex Amber Rose was among the passengers for Virgin Airlines inaugural flight to Philadelphia.  Get the deets inside...
Amber Rose was among the first travelers to take flight aboard Virgin Airlines new route to Philadelphia.  The Philly native apparently struck a chord with Virgin Airlines billionaire owner Sir Richard Branson.Sir Richard Branson so he tapped her to be a "celebrity" rider.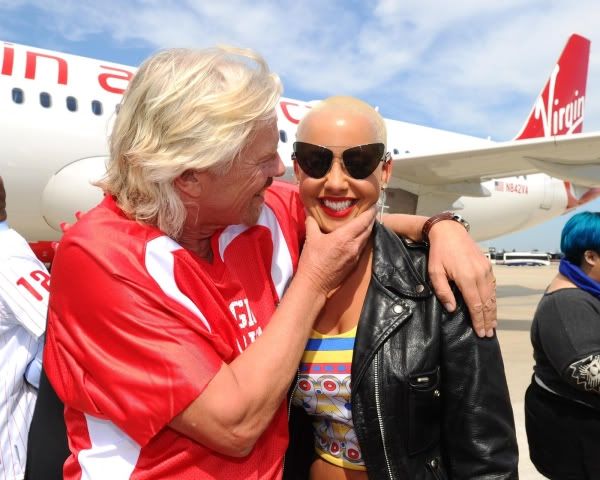 She partied it up on the plane with Seth Green.
Later, the group attended a party at Hotel Palomar in Philly.    
Meanwhile, it seems like Kim and Kanye are hooking up AGAIN!  TMZ has pics of the two (CLICK THE LINK TO VIEW THE PICS AS WE CAN'T POST THEM HERE) leaving a movie date in New York where they saw Hunger Games.....hmmmm.
A while back Amber accused Kim Kardashian of sleeping with Kanye while they were together. Kim denied anything was going on and that she and Kanye were never involved.  She even laughed him off.  But it seems Kanye is back to filling his appetite with a bit of Kim.  Sources claim the relationship is 'just starting'' and that Kanye had been chasing Kim for a while.
And she could have justified the movie date as just a friendly outing (as you know she would have)....had she not been spotted on the walk of shame early this morning leaving Kanye's Soho apartment!  Kim left Kanye's luxe apartment wearing the same outfit she wore the evening before when they were seen at a movie theater--minus the furry jacket. She left the apartment flanked by Kanye's bodyguards before climbing into Kanye's Mercedes and being driven to her hotel.
And yes, we know for a fact this is Kanye's building.  Girl, we see you.....
Photos via Splash News /Pacific Coast News/WENN