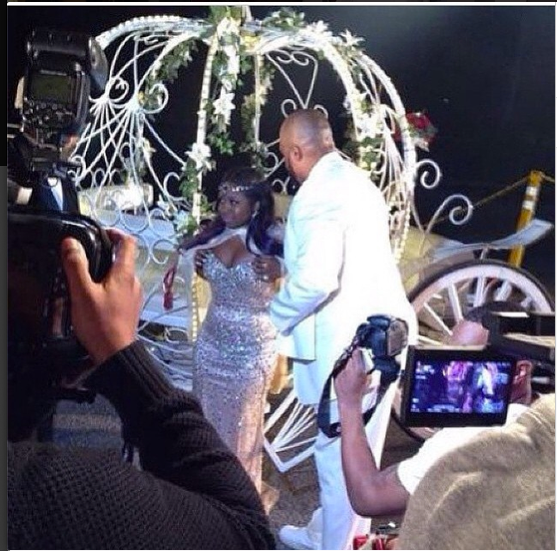 Reginae Carter is now Sweet 16!  And the daughter of Lil Wayne & Toya Wright had a blowout bash which was exactly what you would expect from the Young Money Princess.  Check out how a daughter of hip hop royalty gets lavished on her birthday: Cars (yes, plural), celebrity appearances and tons of birthday outfit changes...
After stepping out of her carriage in a glitzy gown upon her arrival, the turn up was quite real tfor the rest of the night.  Reginae Carter had ATL going up on a Saturday...and here's an inside look at her winter white Sweet 16 party!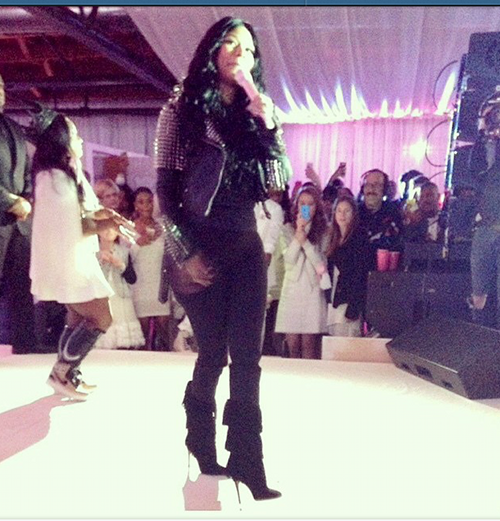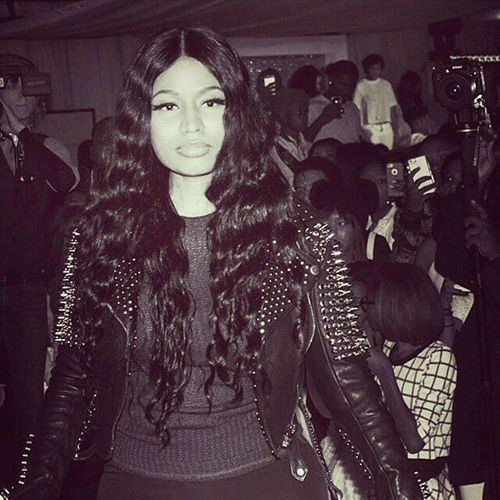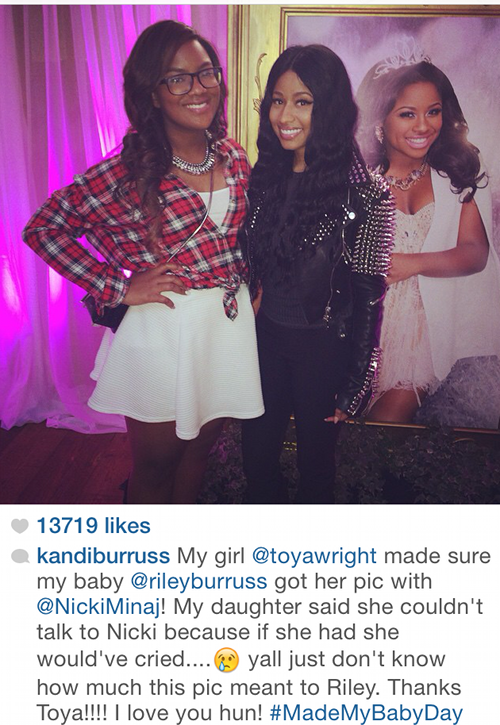 Nicki Minaj made a special surprise appearance for her fellow Young Money chick's party.  She performed a few songs and posed it up with her biggest fan, Riley Burruss.  Clearly Nicki gave zero F's that this was an all white party since chick showed up in all black.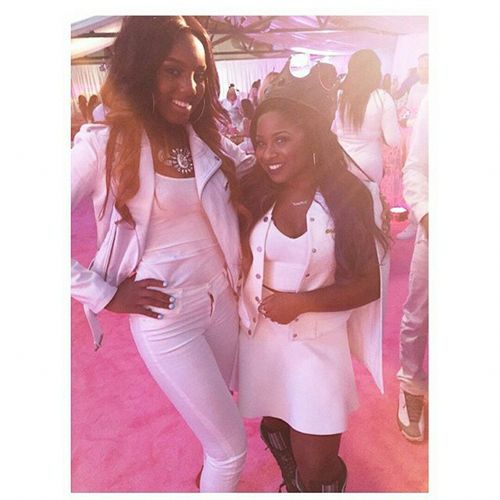 Reginae rocked her personalized cape and crop top and skirt and boots as she posed it up with friends like Todd Tucker's daughter Kaela.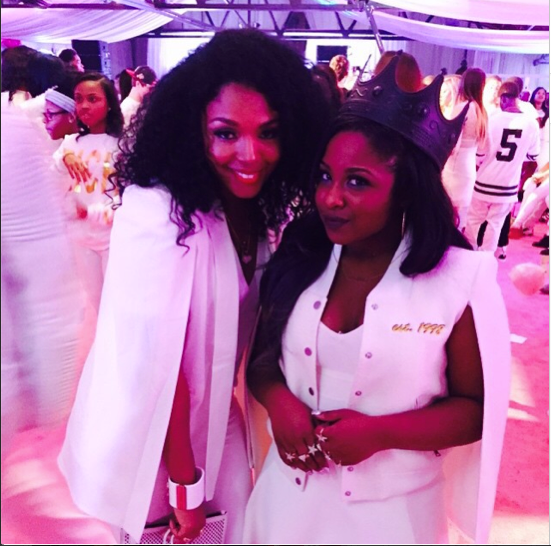 Rasheeda got in on the pic action too.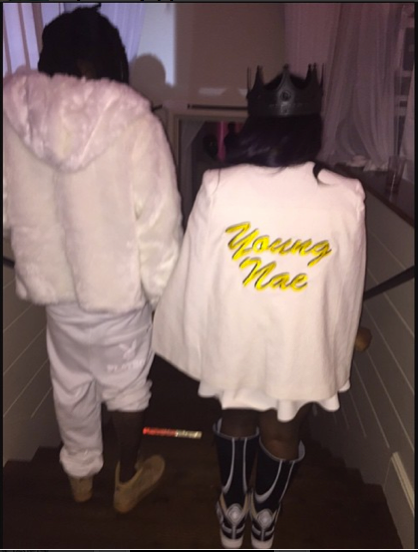 And the party ended with Nae walking off with her pops Weezy.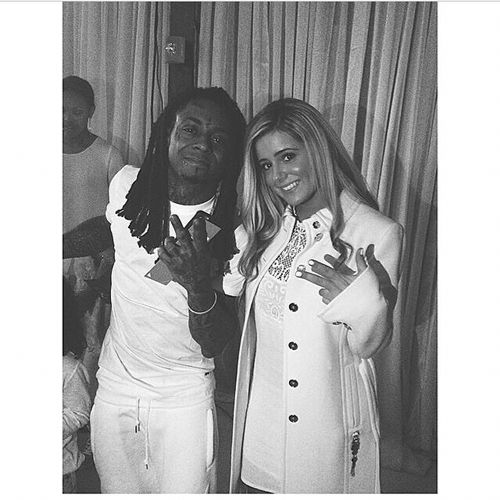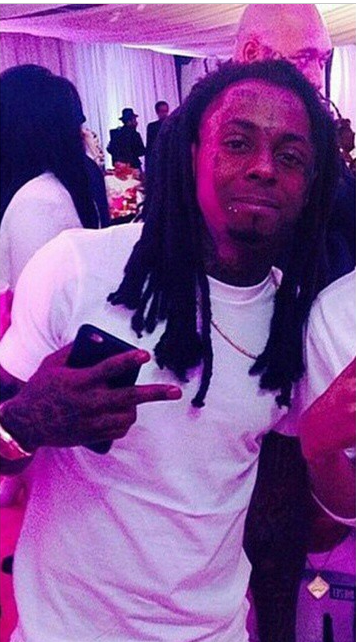 Speaking of Weezy, he snapped pics with Kim Zolciak's daughter Brielle Biermann and other folks.
While Nae partied with the other kids, including kids of the rich and famous like Diddy's son Christian Combs: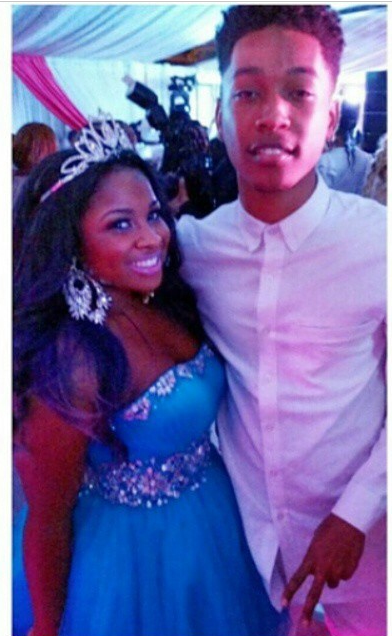 Singer Jacob Lattimore was there to party.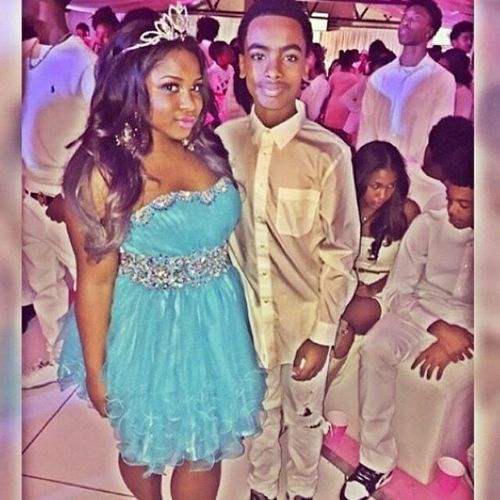 Chick loves herself a princess dress.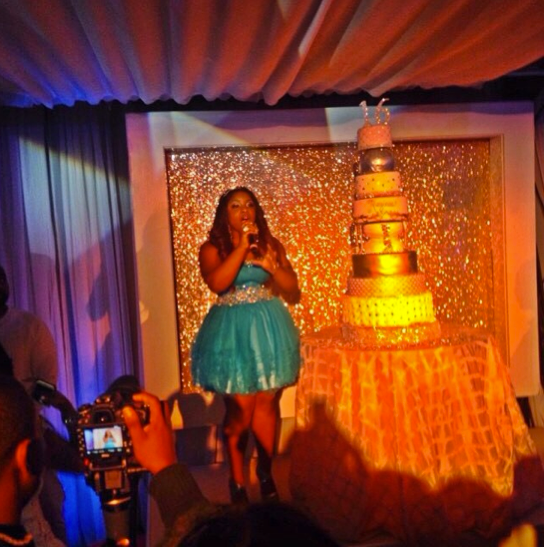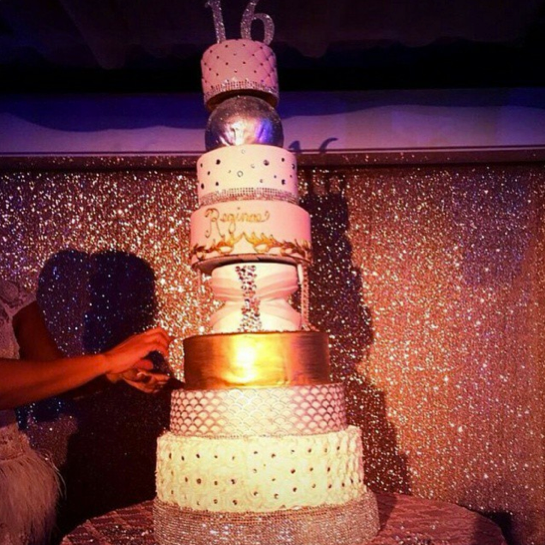 And a BIG ASS cake...like her parents do for her seemingly every year.
Meanwhile, her mama Toya Wright kept it chic and pretty while posing it up with her friends Quad, Kandi Burruss and Rasheeda
Of course Tiny was in the mix, who came with her daughter Zonnique and the OMG Girlz.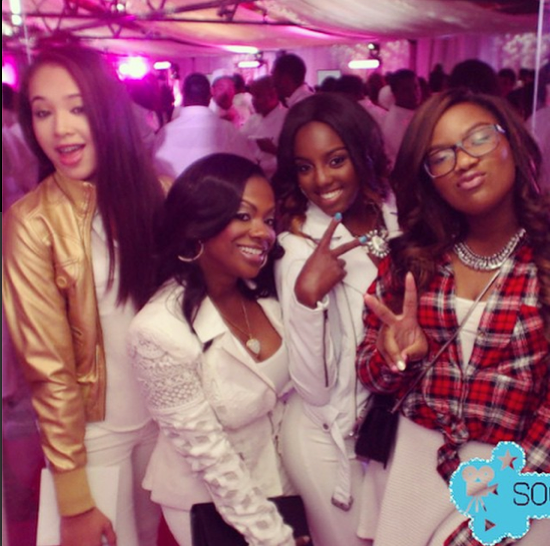 Kandi brought daughter Riley and stepdaughter Kaela along.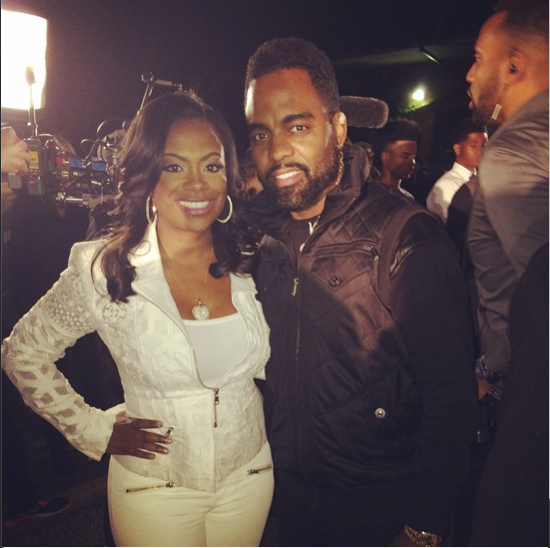 And her producer husband Todd was working the big bash, so says Kandi.  It's unclear if this bash was filmed for a docuseries or reality show of some sort, or if he was simply producing the event itself.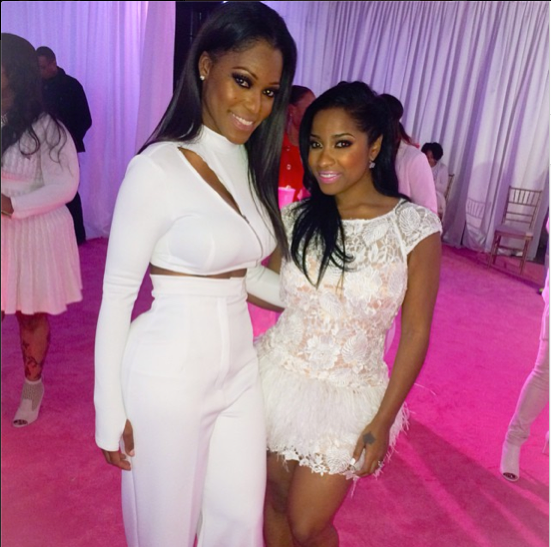 Toya's good friend and makeup artist Latasha Wright was there posing it up with Kim Porter and others.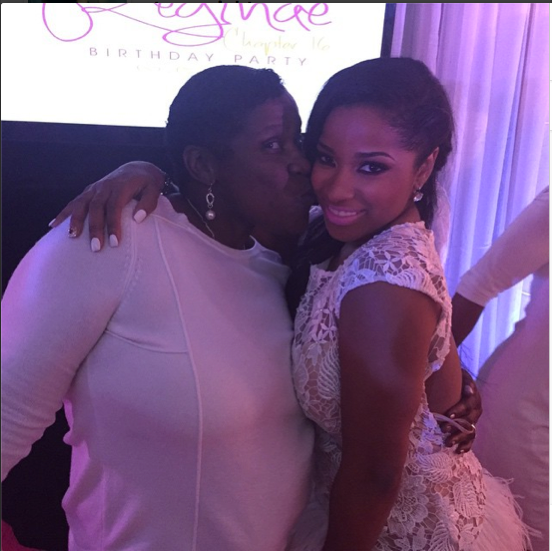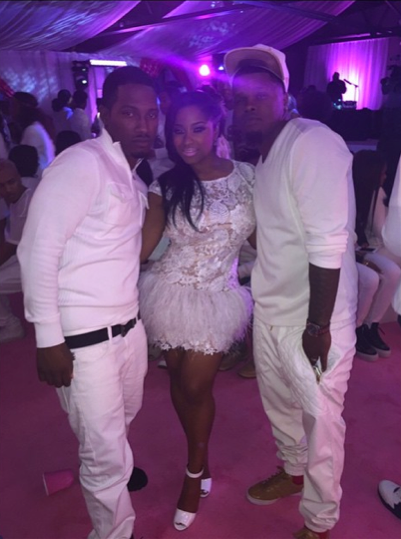 Reginae' grandmother Ms. Nita and uncles flew in from New Orleans to party it up with Nae.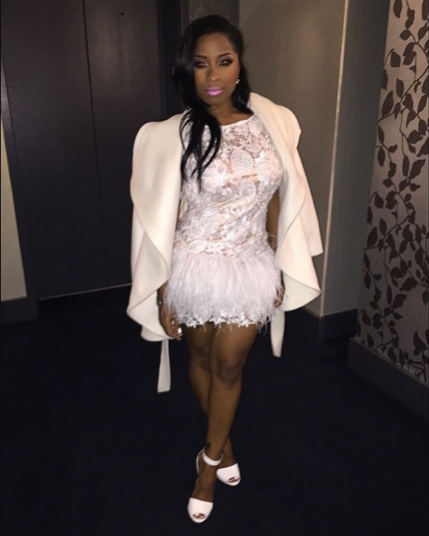 Loving Toya's look.
Nivea (not pictured) and Sarah Vivan (not pictured) were also there to show love to their baby's father Weezy's daughter.  And so were a few of Nae's siblings.  Despite rumors that Christina Milian was allegedly turned around at the door by Toya Wright, Christina cleared up the rumor saying there is no truth to it as she was home in L.A. with her daughter Violet.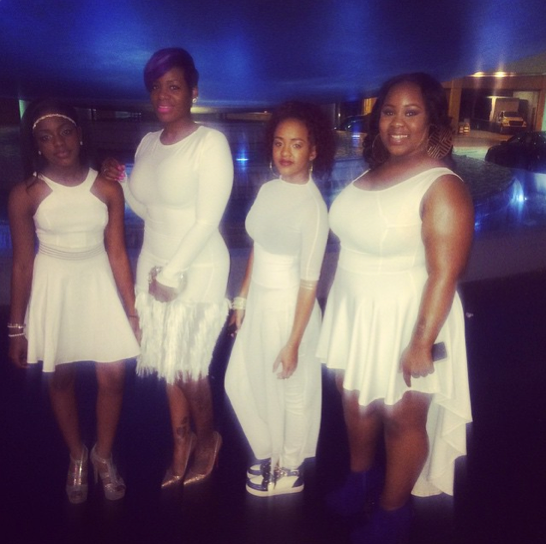 Fantasia showed up with her daughter Zion and her an Kendall, rocking a T Shanell Designs dress.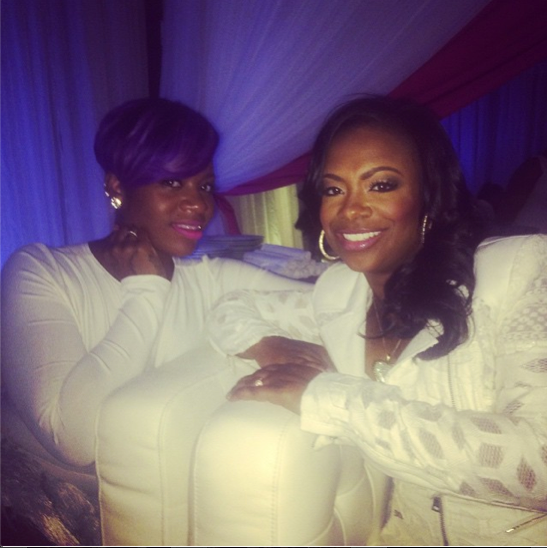 Well show off your new bod then Fanny.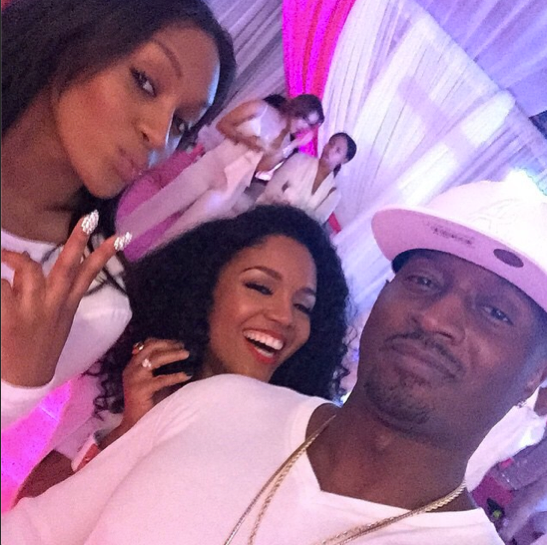 Y'all know Kirk wasn't far if Rasheeda was there.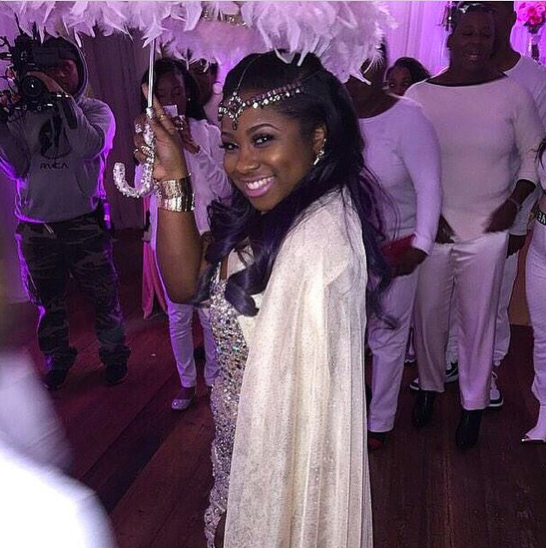 And baby Carter had her umbrella as a salute to her original hometown of New Orleans and the Second Line.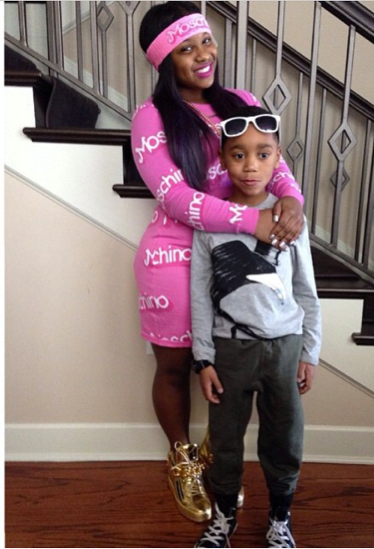 And Nae even had a full on Moschino look for her daytime wear before the party.  As for her gifts: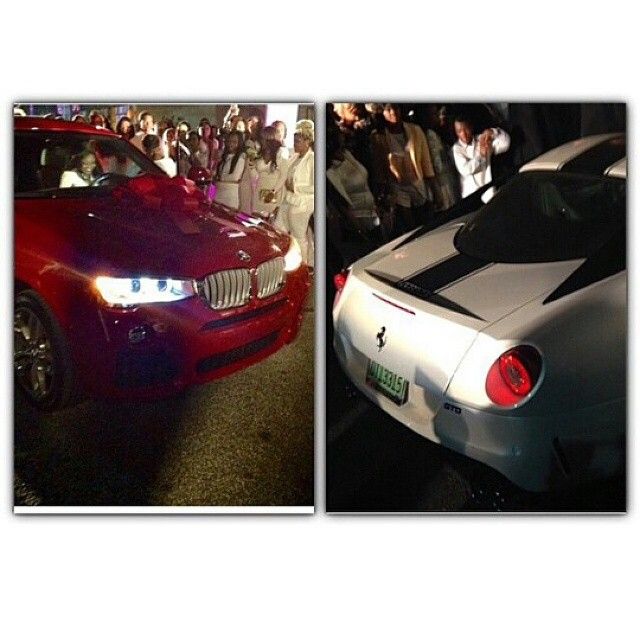 Not one, but TWO new rides.  Her stepdad Memphitz, mom Toya and papa Weezy gifted her with a white Ferrari and a red BMW SUV.  Sheesh!  What's going to go down for hr 18th birthday!?
We've got plenty of videos with Reginae performing her own song "Mind Goin' Crazy", receiving her cars, sweet moments with her dad, and Toya and co. dancing it up:
Photos/Videos: Instagram accounts of Toya Wright/Rasheeda/Tiny/LifeofCherrish/Fantasia/bestbxtchdoinit/KingCombs/ChristianCombsP/diaryofReginae/@kpt__/@BrielleBiermann/@reginaetorss_