NFL fan and agent Jay Z trekked it to MetLife stadium in New Jersey last night for the big Cowboys-Giants game.  Check out the Roc Nation honcho cheering on his client Dez Bryant and Cowboys owner Jerry Jones from the sidelines, plus Roc Nation chick Rihanna is getting her life over in Barbados. Check it inside....
It was nothing but laughs on last night's sidelines at the Cowboys-Giants Sunday Night Football game.  Jay copped field access tot he game and chopped it up with Cowboys owner Jerry Jones.  We wonder if he was buttering him up for an even more major contract for client Dez Bryant: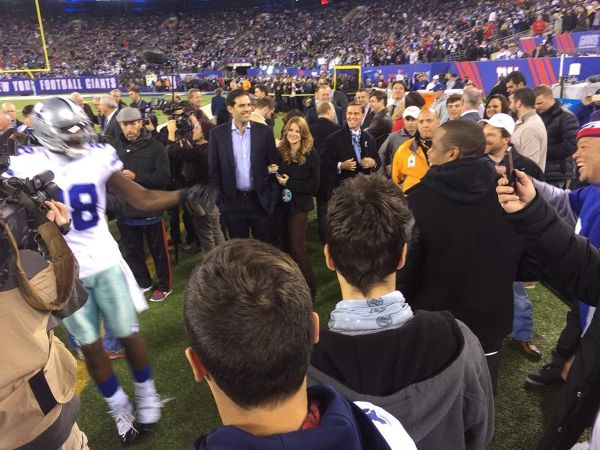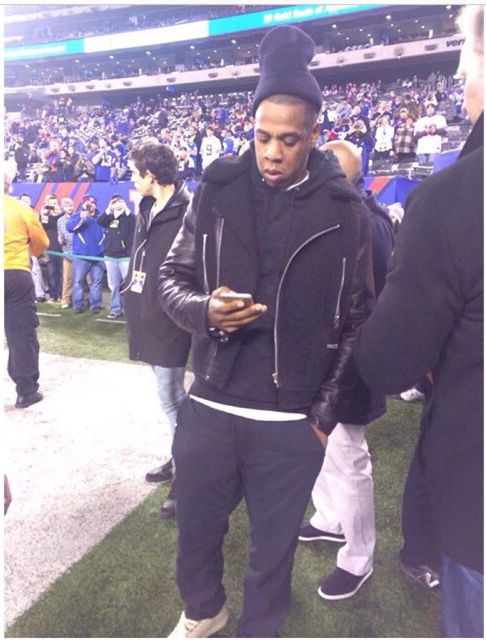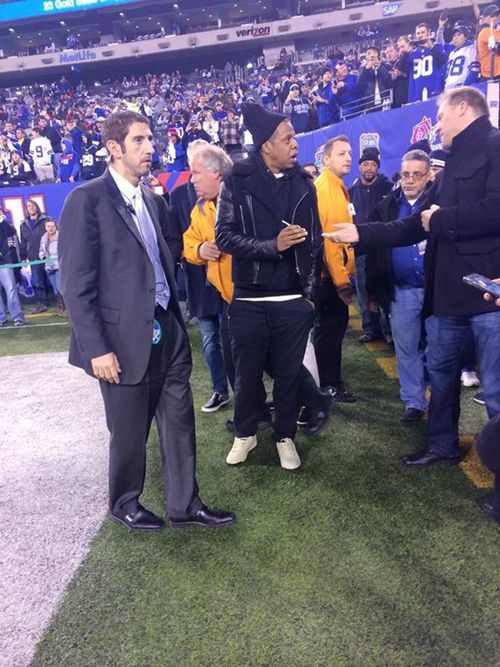 Jay signed some autographs and handled some business on his phone.  We bet he was giving orders about some players and future clients.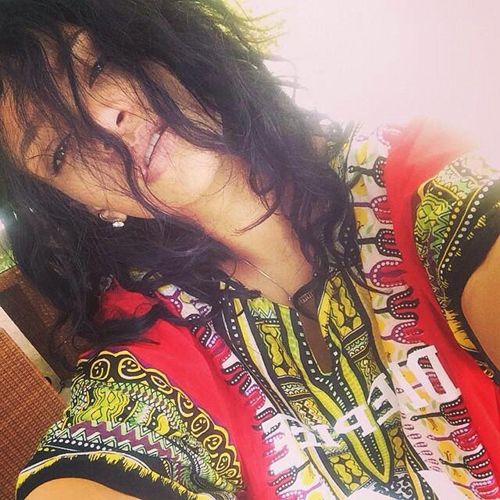 And if there's one thing you can say about Roc Nation, it's that they know how to have some fun.  And now that "Home" animated movie star Rihanna is spending some time back home herself, she's on her worst behavior.  And we love it.
SHe and bestie Melissa and others sipped uon that rum punch, and got filthy with it.  Check out the gals doing the "puppy tail"...which we would just call twerking for her life:
Gotta love it.
Photos/Videos: Kelsey Charles' Twitter/Dallas Cowboys Twitter/Melissa Forde's IG