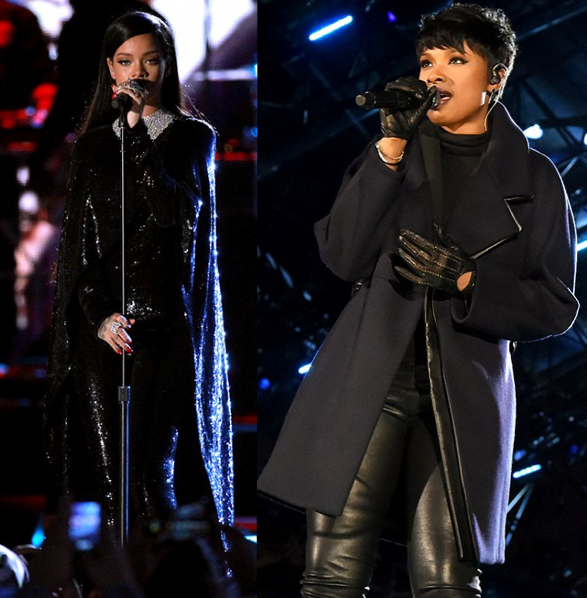 Singers Rihanna and Jennifer Hudson joined Jamie Foxx on the National Mall last night for a live concert honoring American Veterans.  See photos and video inside...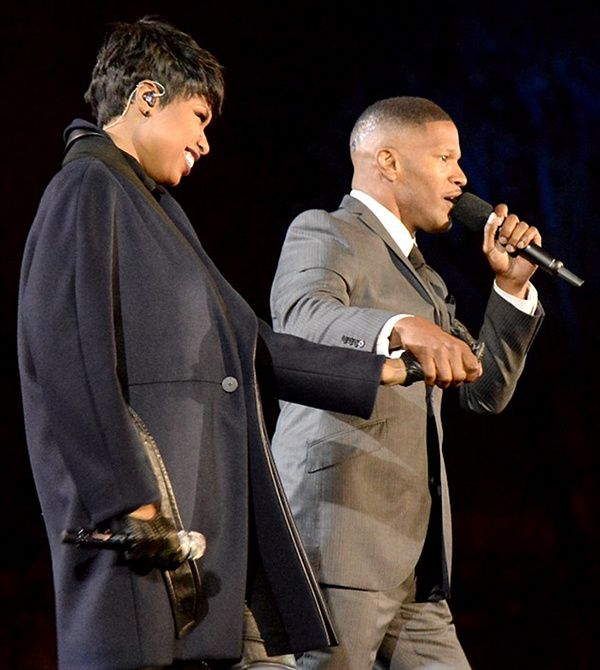 Last night, The National Mall in Washington D.C. served at the backdrop for the live HBO special The Concert for Valor, honoring Americans Veterans. The A-list talent on the evening's bill included Academy Award winners Jennifer Hudson and Jamie Foxx.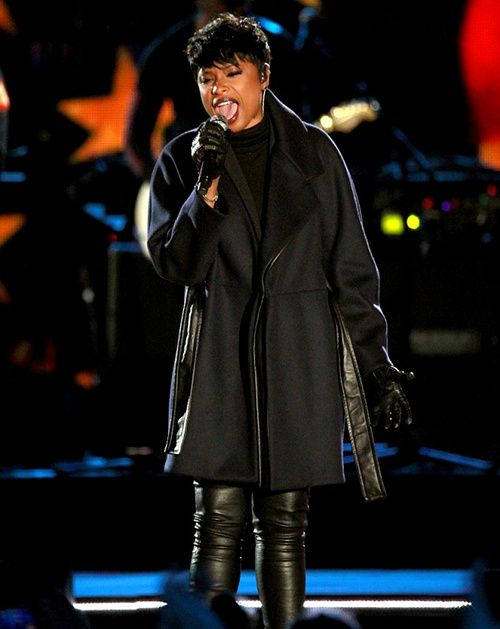 The evening began with Jennifer's rendition of "The Star Spangled Banner" followed by Jamie introducing a video message from President Obama who said, "These men and women volunteered for service, knowing they'd be sent into harm's way. Tonight, you'll hear their stories".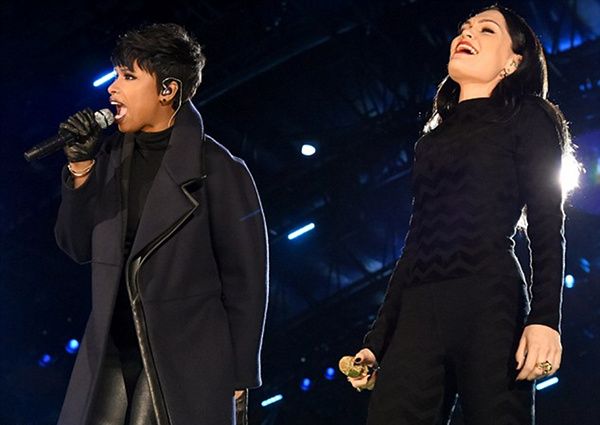 Throughout the evening, Americans veterans where honored with song tributes and videos created to highlight the many sacrifices they made.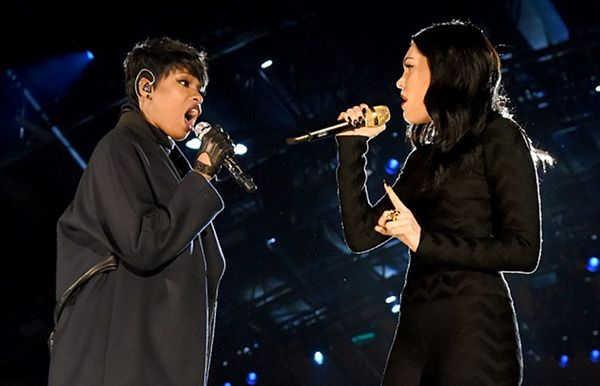 Later in the show, Jennifer returned to the stage to perform a cover of David Guetta's"Titanium" with "Bang Bang" sensation Jessie J.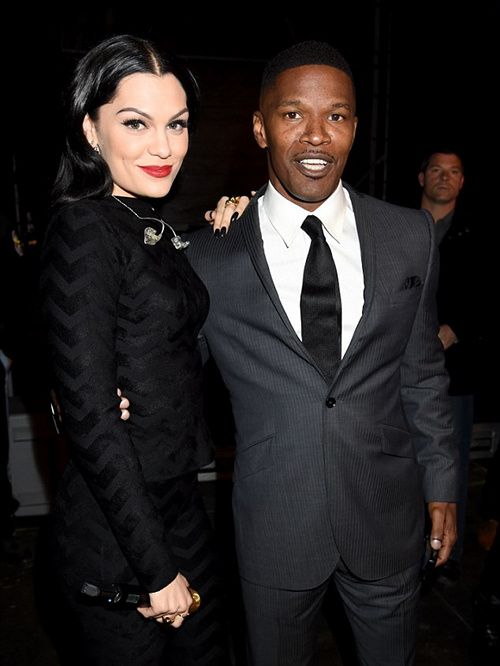 Backstage, Jamie, who's starring in Annie (in theaters on December 19th), posed for a pic with Jessie J.  The Oscar-winner also covers the latest issue of ESSENCE.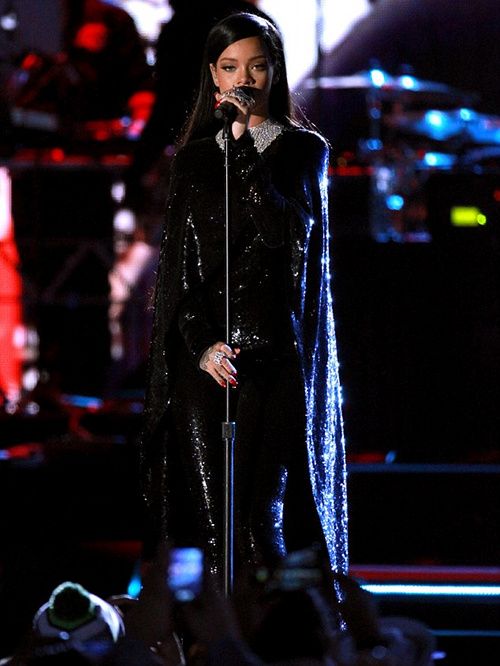 Rihanna hit the stage for perform her hit song "Diamonds."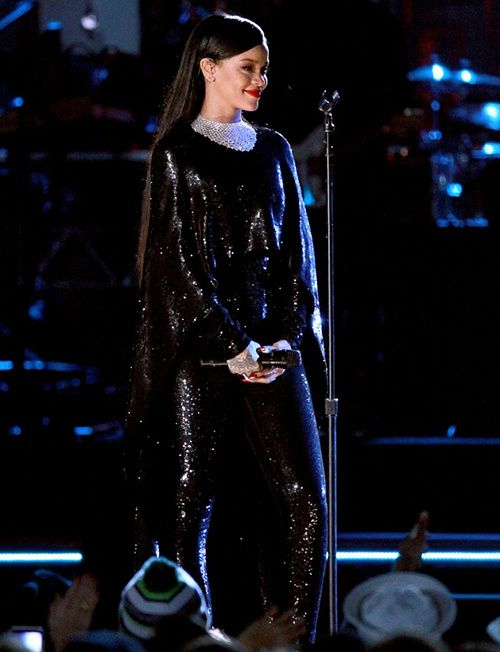 The performance capped off a fun-filled visit to the nation's capitol where she stopped by The White House and posed for a few SCANDAL-styled photos. 
She tweeted, "I sincerely enjoy this and every moment I get to stop and show my respect and appreciation to our real life super heroes! You are the heart, the core and the future of this country and others! Thank you never seems like enough when I'm saying it to people risking and giving their lives for us everyday, but THANK YOU, from the bottom of our hearts! #1Love #Concert4VALOR"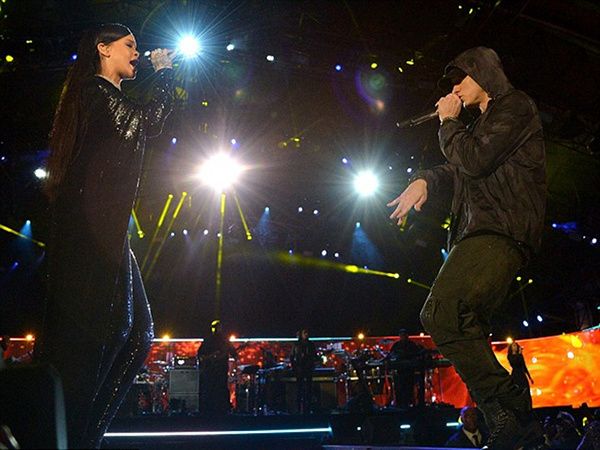 Rihanna was later joined by Eminem to recreate their hit song "Monster."
Watch Rihanna perform "Diamonds"
Watch Jennifer Hudson & Jessie J sing "Titatanium"
Photos via Getty