Lupita Nyong'o was a vision in white at Monday night's GLAMOUR Magazine Women of the Year awards.  Get the pics and the YBF chicks who also took over the event inside....
The Glamour 2014 Women Of The Year Awards went down at Carnegie Hall Monday night.  And Lupita outshined everyone, as expected.  She wore a gorgeously ornate white long-sleeved dress with gold embellished trim and matching shorts underneath, a look from the Chanel Haute Couture Fall/Winter 2015 Collection: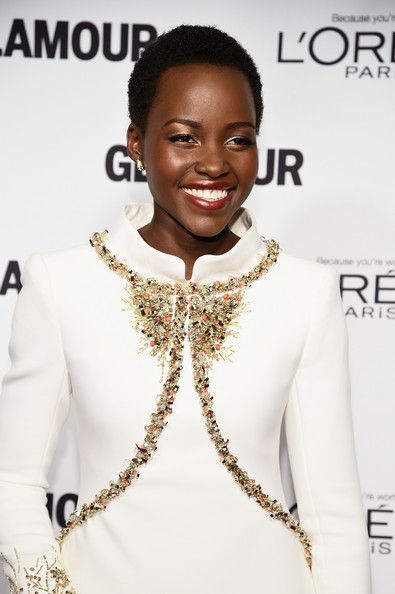 The Lancome beauty looked simply flawless with Lancome gold shadows and a deep berry lip to top off her look.
GLAMOUR's December 2014 cover girl (and March 2014 cover girl) posed it up with some major folks throughout the night - from Anna Wintour toGLAMOUR EIC Cindi Leive to Chelsea Clinton:
And she accepted her Women of the Year Award graciously.  By the way, when this look by Chanel came down the Haute Couture runway earlier this year, it also had a matching hat!
"Orange Is The New Black" star Laverne Cox rocked a sexy royal blue dress with a mesh bust: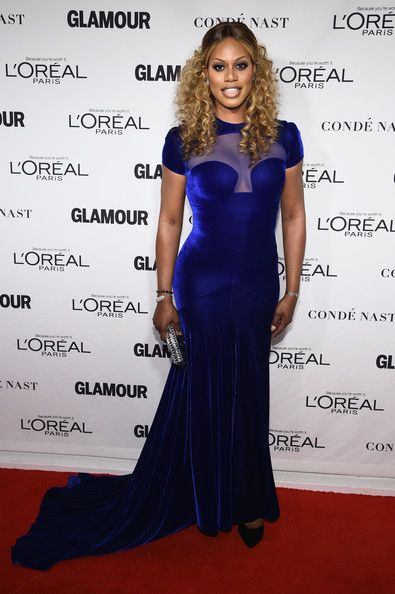 The cast has already started shooting season 3 of the show.
Writer and Executive Producer extraordinaire Shonda Rhimes was also on hand to present a Women of the Year award to Robin Roberts.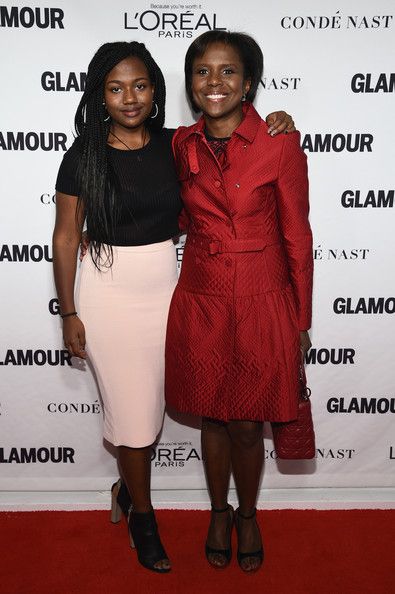 NBC personalities Hoda Kotb and Debroah Roberts (and her and Al Roker's daughter Laila) hit the carpet.
"GMA" anchor Robin Roberts donned a wine-colored cocktail dress with a leather top by Gucci, a Jimmy Choo clutch and Alaia shoes.  Cute look for her.
And former "Young & The Restless" star, who is gearing up for the movie Soul Ties, also hit the carpet to celebrate:
Nice.
And here's what a few of our faves--Lupita, Shonda, Mindy & Robin--had to say backstage when asked to share some inspirational words they live by: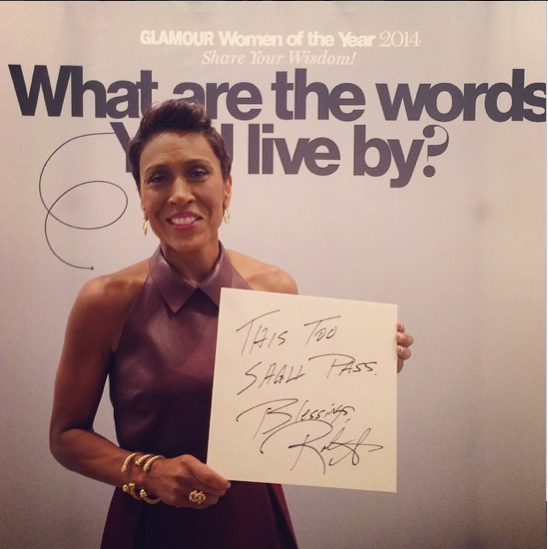 Photos: Getty/Glamour's IG