"LAHH Hollywood" castmember Yung Berg was locked up in NYC last night for allegedly attacking his "unidentified" girlfriend.  Who do we suspect it is?  Deets inside...
THIS JUST IN --- LAHH Hollywood star Yung Berg was arrested early this morning for allegedly attacking his girlfriend at the Gershwin Hotel. According to the report, the couple got into a heated argument and he "allegedly grabbed her by the neck, threw her to the floor, dragged her by her hair and hit her in the face." The official charge is"obstruction of breathing."  Yep, someone VERY likely got choked.

Although the report does not mention the "girlfriend" by name, Yung Berg has posted several pics with his co-star Masika, on Instagram, and even posted the pic above with the caption "Bae" a few hours ago.  But, if you watch the show, you know that he possibly only posted these pics to make his other co-star whom he DOES confirm he's sleeping with, Hazel E, upset.
Berg constantly says "he doesn't have a girlfriend."  So we have to wonder...who is the woman accusing him of assault? Is it a co-star...or someone we haven't even met yet?  Especially because  Will Mona Scott put up with this?
BONUS: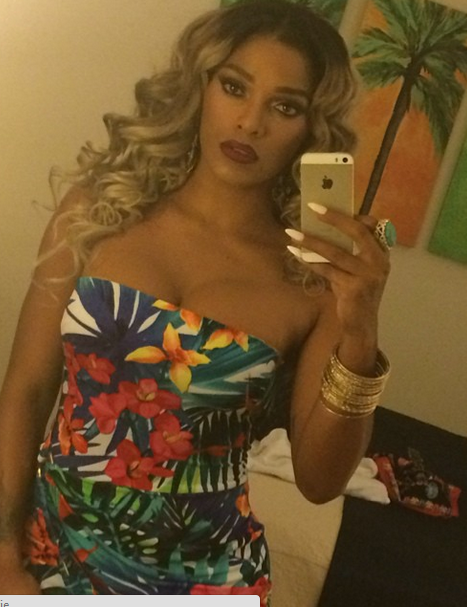 In other" LAHH" news, Joseline Hernandez, the breakout star of the Atlanta franchise, is a wanted woman in New York.  The NYPD wants to book her for assault, following her attack of Benzino's fiancee Althea at the reunion taping earlier this year.  You'll recall that Joseline also attackedMimi Faust, and both Waka Flocka's mother Deb Antney and his wife Tammy during the fiasco. And now, since Benzino and Althea were kicked off the show, Althea has filed a lawsuit against Joseline! 
Joseline was served with papers at her home, in Atlanta, last week.  We think it would be best if she declined all club-walk throughs in NYC...until she gets her -ish together.  
Photos via Jocelyn's Instagram/Berg's Instagram