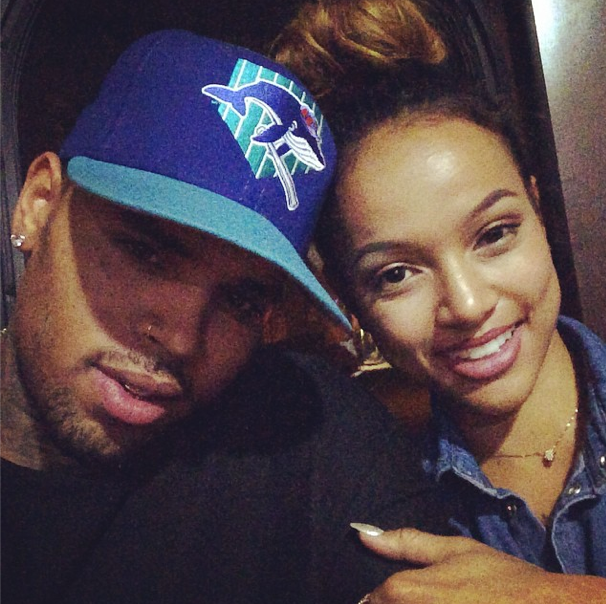 After bashing Adrienne Bailon and Tamar Braxton on IG yesterday, Chris Brown now says his actions were childish. And in another Instagram beef, Harlem natives Dame Dash and Jim Jones are calling each other out. More inside…
After bashing "The Real" co-hosts Adrienne Bailon and Tamar Braxton on Instagram, Chris Brown has turned over a new leaf. He's singing a totally different tune from yesterday…figuratively speaking.
All hell broke loose after Breezy went ape sh*t on Adrienne and Tamar after they gave their opinions about Chris and Karrueche's relationship during a segment on "The Real". Adrienne basically said the people around Kae are "yes people" and even if they thought she should break up with Chris (amid alleged cheating rumors), they would never tell her because they'd rather stay connected to Breezy's inner circle. Tamar sort of defended Breezy, but later agreed with Adrienne about Kae's friends.
Well…now Chris is sort of apologizing…although he didn't call it an apology, he called it a reflection. He called the situation childish, yet...
And in his "reflection" he basically tries to justify why he went off the way he did and reminded everyone that he will "roast you're a**" if he's in the mood. Check it:
 
Yesterday's roast was amusing to some and disrespectful to others. All in all the whole shit was childish. I could've have been politically correct and went about the situation more civilised but I'm not fake nor do I need to ever comment on anyone's life. I felt the need to say what I felt. It seems everyone can always have an opinion on "CHRIS BROWN" and chime in whenever they want. The show was depicting relationships. They gave their views on my relationship by bashing my significant other for being with me publicly on national television. There are too many Pots calling the kettle black. I know that with me being a public figure and one of the best at what I do it's more of a story to talk about. It comes with the territory. Like I said before, I say what I feel and what I want especially if anyone has an opinion about me and mine. Somedays I'll be cool and then other days ima roast ya ass. So this isn't an apology for yesterday. Just a reflection. People, live ya life, you'll mess around and go blind looking at me all the time. #teambreezyaintwitthebullshit
Just when we thought Breezy had this "grown man" ish down pat. Sighs...
Adrienne kept silent in the heat of the showdown yesterday, but recently spoke out. The former Cheetah girl responded to one of her followers and said,
"Who said anything bad about her [Karrueche]? I actually know her… We're cool. The conversation was generally speaking of anyone who may 'possibly' be in a bad relationship. Please don't start drama that doesn't EXIST. If she's happy… so am I."
She continued,
"And I certainly STARTED my career in a multi platinum singing group. Get your facts straight. You don't need to freeload when you have your own Barbie. God bless."
 
We caught that subtle shade Adrienne. Anywho, let's hope this feud is over!
In another social media beef...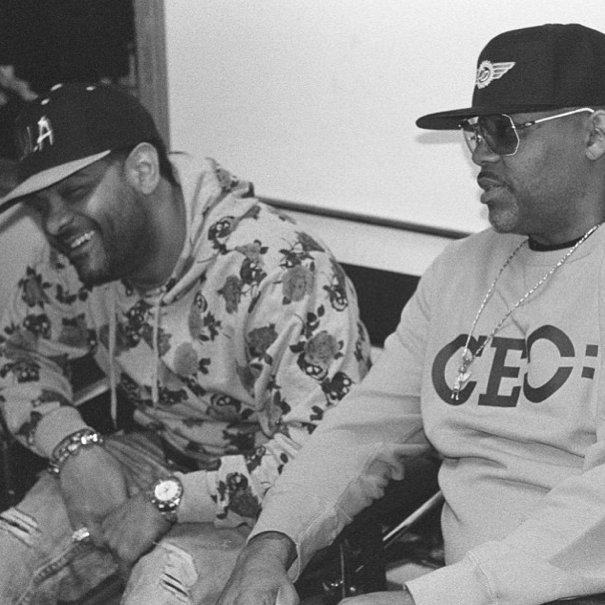 Harlem natives Dame Dash and Jim Jones are squaring up on Instagram! Got beef? Take it to IG—seems to be the motto.
A little backstory….about two months ago Jim Jones hopped on Instagram and pretty much bashed his longtime business partner Dame calling him a thief and a culture vulture with his supposedly tricky business deals. He allegedly wrote,
This nigga here is th real culture vulture n a thief fuck faggot lol back to my day…Now it's dusko blue u a faggot n a fraud n a thief fuckin punk but u quick to call and say u aint built for no street shit u a fuckin slut who the real culture vulture.
Dame got word and tried to make peace with his friend. He posted a pic of the two them laughing it up (above) and wrote:
 
Fast forward to yesterday…Dame decides to throw a little shade that could have been directed to Jimmy, although he never dropped any names. He said:
Original diplomats? Mmhmm....
Then today Dame said:
So that prompted Jim to hop on IG which he wrote:
Bloop!
Photos: Chris' IG/Dame's IG