ESQUIRE Magazine's favorite bad girl posed for another sexy cover and dished on her favorite Barbados cuisine for their food and drink issue.  And Rihanna's serving up her usual almost-nude shots.  More inside..
Over the years, Rihanna has posed for several racy photoshoots with Esquire UK and she closes out 2014 with another set of racy pics for their December issue.  And it's only natural that the magazine would tap the "Birthday Cake" singer for the issue that doubles as their food and drink issue.
The pics were shot in New York City and captured by legendary photographer Ellen Von Unwerth. Inside, RiRi shares her personal favorite recipes, including rum punch and how to make a shepherd's pie, Barbados-style.
Peep this hotness...and wetness...below: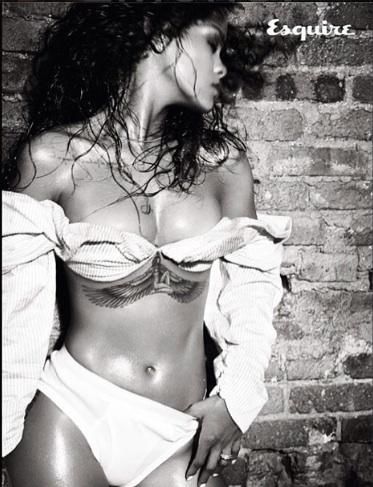 Last night, Rihanna threw a birthday party for her 86-year-old grandfather in NYC.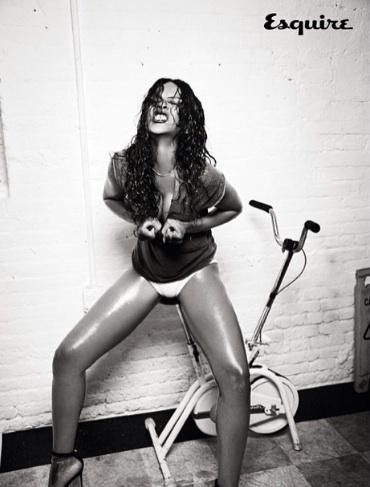 RiRi also announced a new fragrance for females called ROGUE LOVE.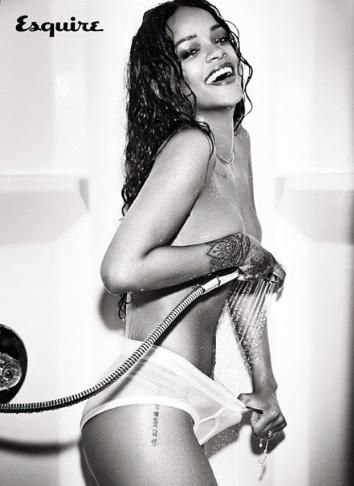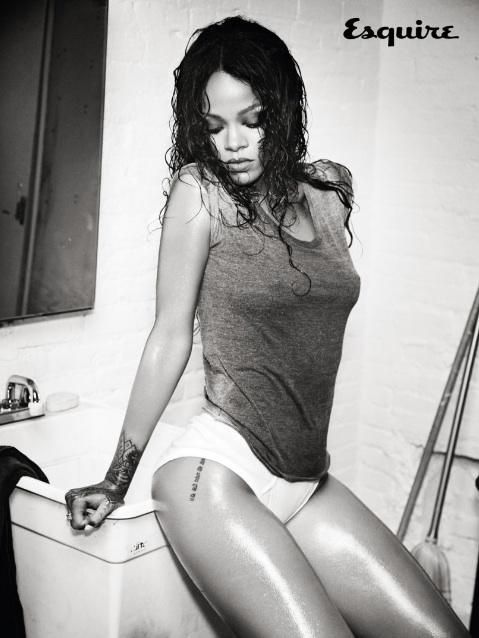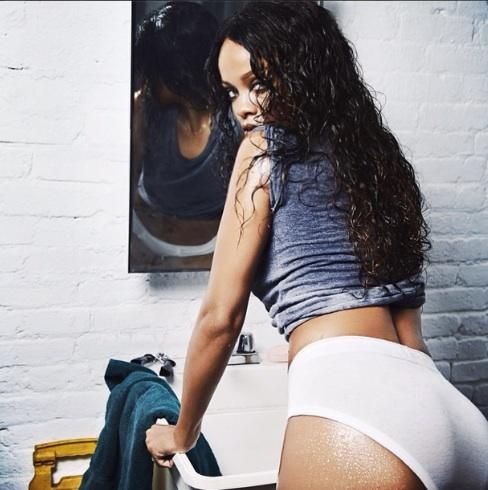 Watch BTS video here.....
Check out Rihanna's ESQUIRE UK issue on stands now...
Photos via Esquire/Ellen Von Unwerth