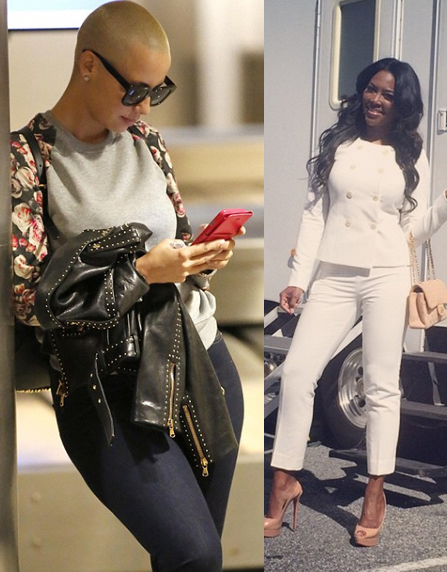 Amber Rose was spotted at LAX yesterday while Kenya Moore dropped by "The Real" to discuss her new haircare line and being a reality tv villain.  More inside...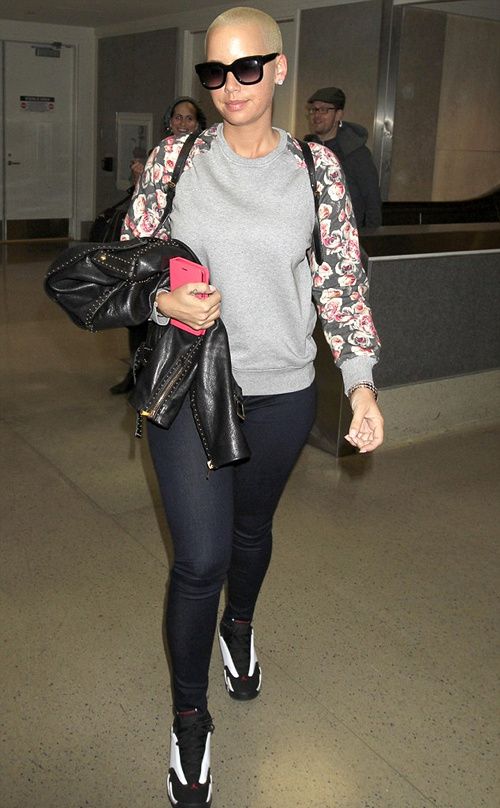 Amber Rose was spotted arriving at LAX yesterday.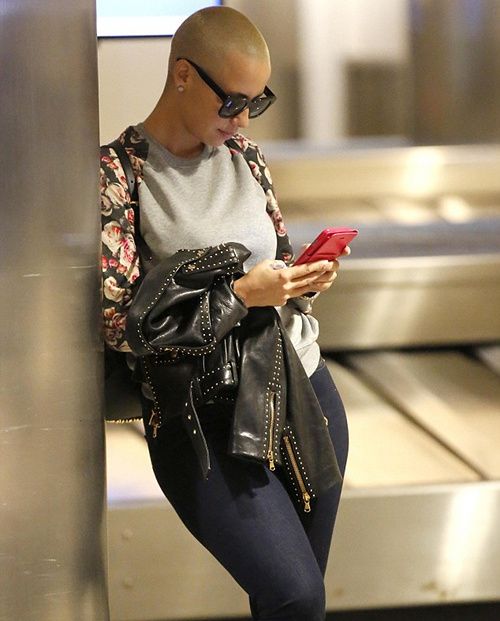 The newly single model/actress was seen on her cell phone as she waiting on her luggage at baggage claim rocking a Markus Lupfer Rose Print Sweatshirt, her fave tight jeans, a pair of Jordans and a black leather jacket.
Once Amber grabbed her bag, she smiled for the paparazzi and she left the airport.  In other Amber news, it's been reported that she's dating "Zack", the brother of French Montana.  We'll keep you posted as deets spill out.
On television...
Former Miss USA and RHOA star Kenya Moore appears on "The Real" today where she discusses her haircare line and being a reality tv villain.  And yes, she and Tamar were able to keep their tv turned Twitter beef right where it is.  When asked about being the source of everyone's problems, Kenya said, 
"They try to make it like I am. I think that umm, you know, every show has to have a villain. And I think that my first two seasons, it came my way. I think I'm just a strong person with a strong point of view and opinions. I don't start fights but I don't back away from them either. And I think that I just become a target. "Well, let's just team up on Kenya, let's take her down." So it takes an army of women to try to take me down but [it hasn't been done] yet, so…"
Kenya's episode of "The Real" airs today and you can watch her on the season 7 premiere of RHOA on Sunday, 8pmET.
Watch the clip here:
Speaking of "The Real" co-host Tamar Braxton will host the SOUL TRAIN AWARDS 2014 Red Carpet Show on CENTRIC along with co-host Tank (style correspondent) and Janell Snowden. Tamar will bring the fun and foolery to her interviews with nominees, performers and attendees.  The SOUL TRAIN AWARDS 2014 Red Carpet Show, hosted by Wendy Williams, airs on CENTRIC on November 30 at 7PM ET/PT.
Photos via Warner Bros/Splash News