Power 105's sold-out Powerhouse 2014 concert went down at the Barclays Center in Brooklyn last night. And it brought out many of your fave YBF celebs. Peep the concert pics inside…
The stars were out in NYC last night. Power 105.1 hosted their annual Powerhouse 2014 concert at the Barclays Center in Brooklyn. And it brought out a slew of YBF celebs such as Jay Z, Beyonce, Chris Brown, T.I. & Tiny, Trey Songz, J. Cole, Young Jeezy, French Montana, Tinashe, Migos, Bobby Shmurda and more.  
'The Kang' and his wife Tiny (who recently spoke out for the first time about her permanent eye color change) were spotted making their rounds backstage.
Sexy singer Trey Songz was all smiles on the carpet before the event.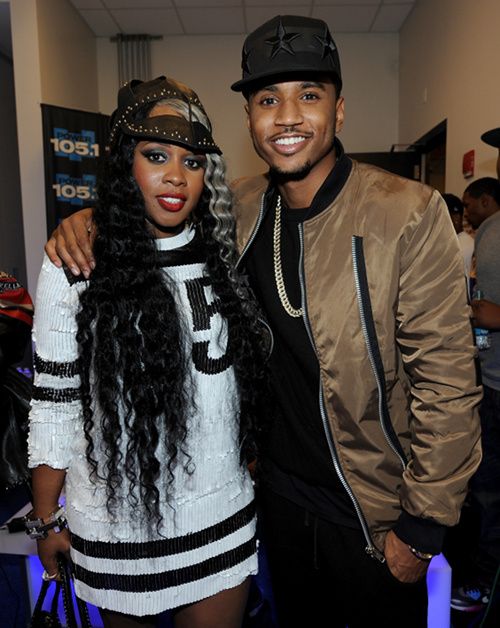 As he made his rounds, Trigga caught up with raptress Remy Ma dressed in her Halloween costume.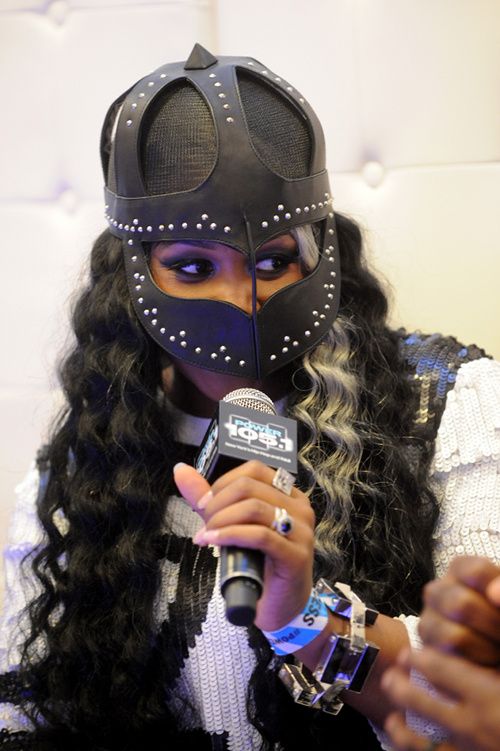 To feed her fans with some new Remy tracks while they wait for her official post-prison album, Rem will be dropping her mixtape, I'm Around, today at 3pm.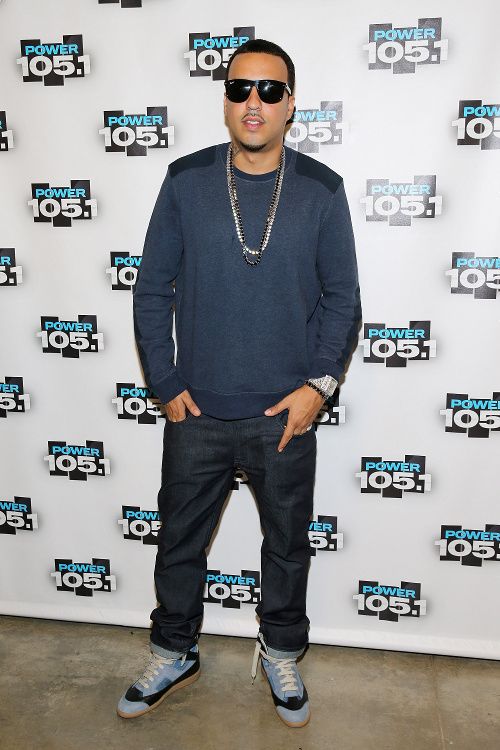 'Coke boy' French Montana kept it cool on the carpet. He recently dished to Wendy Williams about his relationship status with Khloe Kardashian. Stay tuned for that...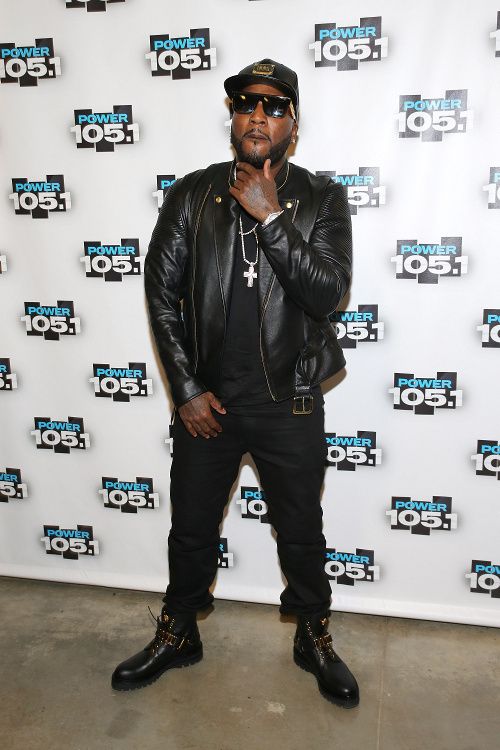 "Seen It All" rapper Young Jeezy posted up in all black before hitting the stage with Jay Z.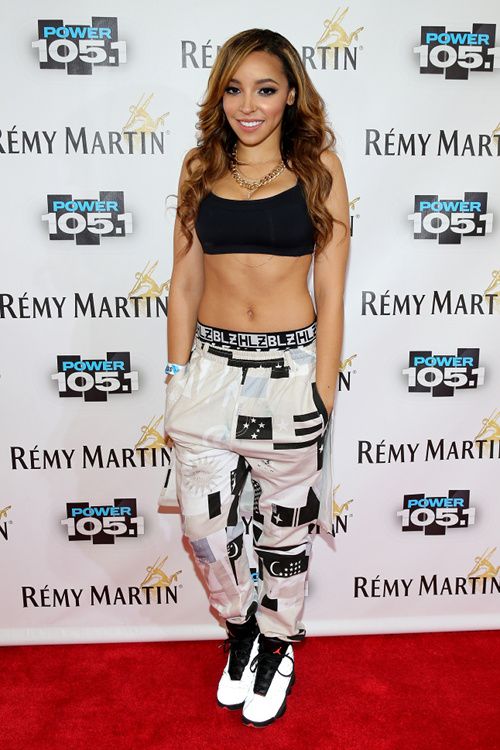 Newcomer Tinashe was tomboy chic on the red carpet before she hit the stage.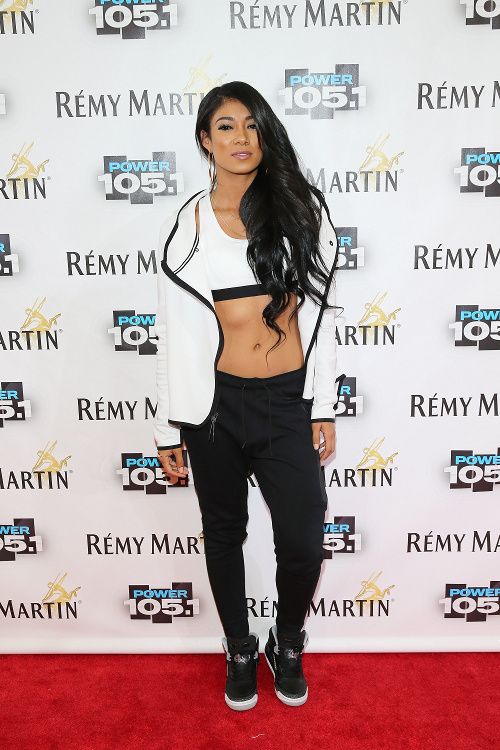 "My Main" singer Mila J showed off her toned abs on the red carpet.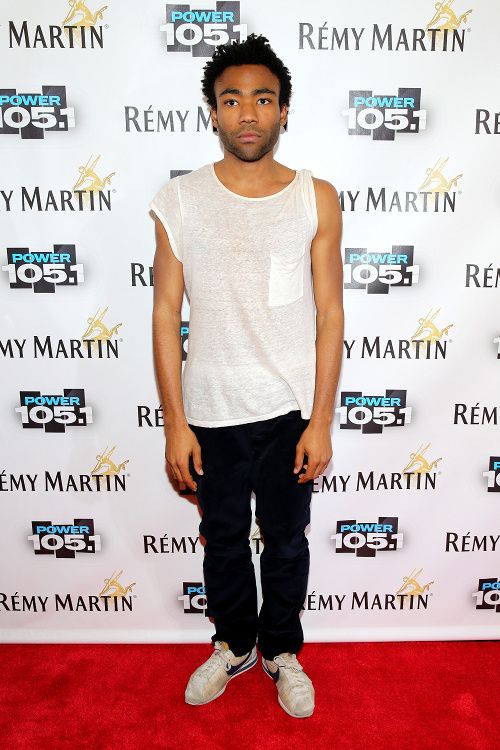 Rapper and one of last night's performers Childish Gambino was also in the building.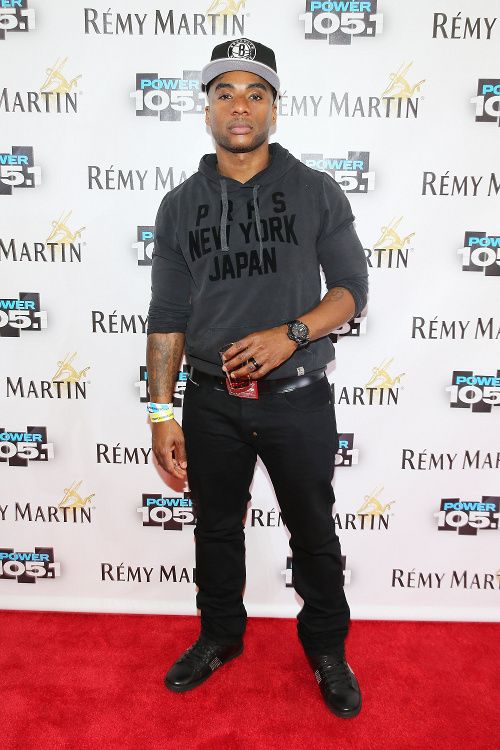 "The Breakfast Club" co-host Charlamagne tha God looks like he's transforming right before our eyes. He did say he lost 25lbs...and said his dermatologist "got him straight", so that could be it.  Hmmm....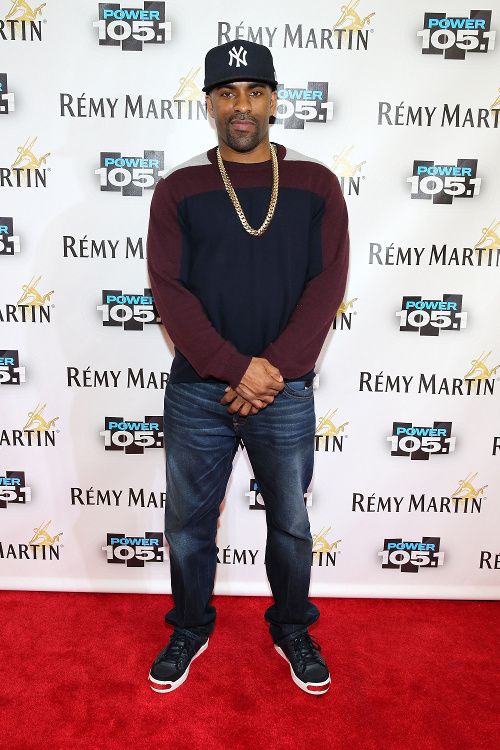 And DJ Clue (who don't see much) was also in the mix.
On stage/backstage:
Beyonce, dressed up as Rhythm Nation era Janet Jackson for Halloween, was spotted backstage posing it up with little Dejjay.  We love it!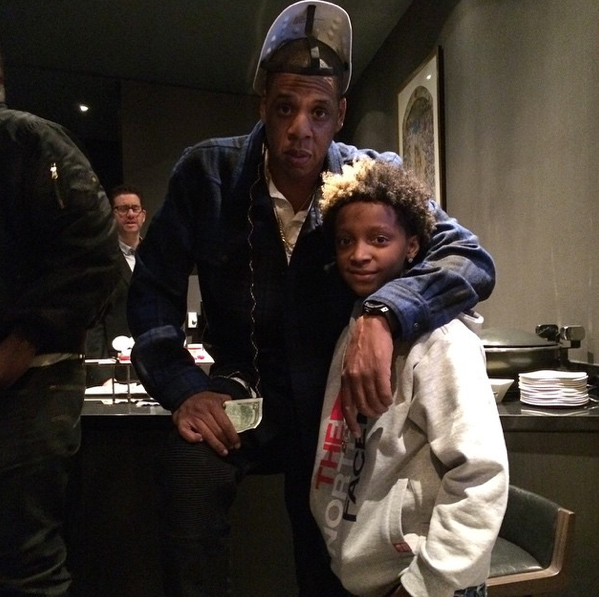 The lucky youngin' (whose IG is full of pics with celebs) also snapped a pic with Hov.
"The Breakfast Club" hosts were busy interviewing artists backstage.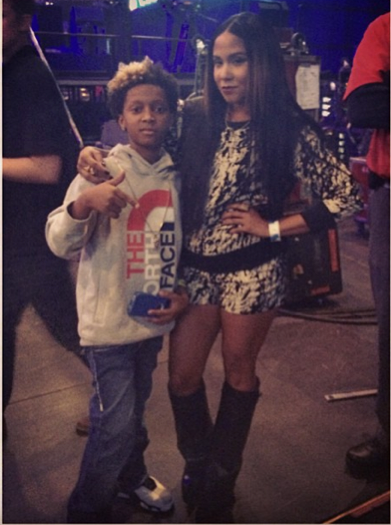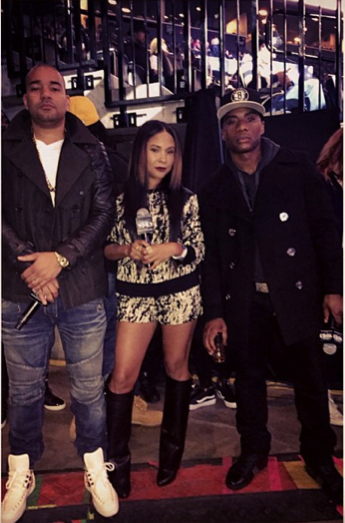 Angela rocked a cute Rag & Bone short jumper and Givenchy boots.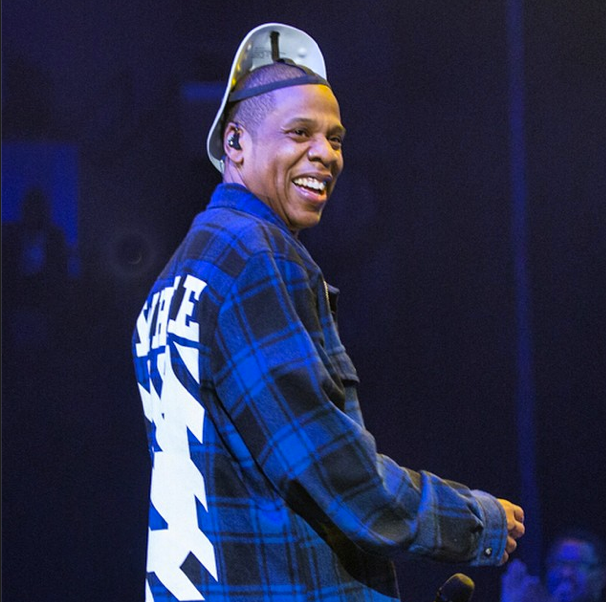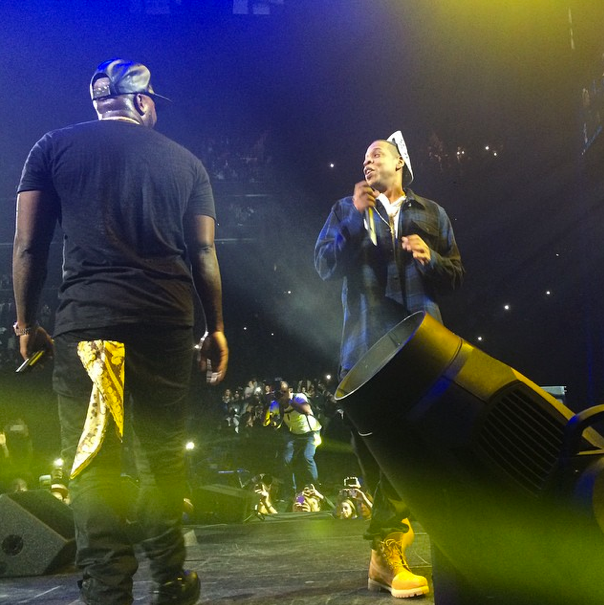 For the pre-Halloween bash, Jay Z surprised fans with a special appearance performing alongside Young Jeezy for their hit single "Seen It All."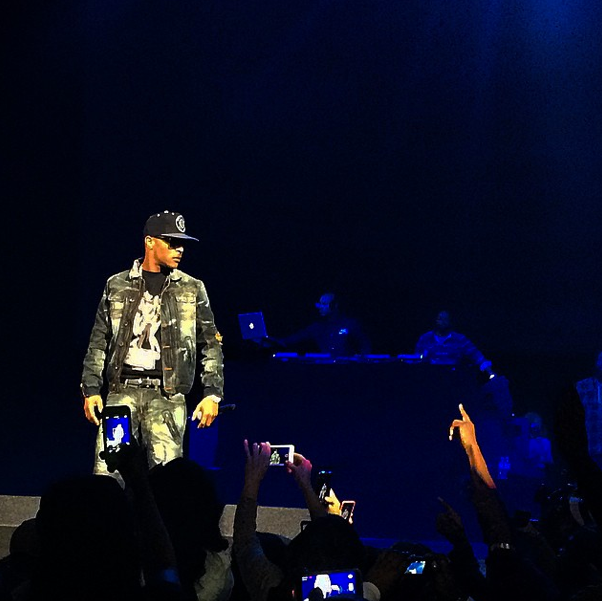 T.I. stormed the stage to perform "Top Back", "U Don't Know Me" and one of the ladies' favorites "U Can Have Whatever U Like."
Chris Brown performed a few of his hits before he was joined on stage by Trey Songz. The duo performed their remix to "Tuesday". The two VA natives are currently gearing up to go on a joint tour together.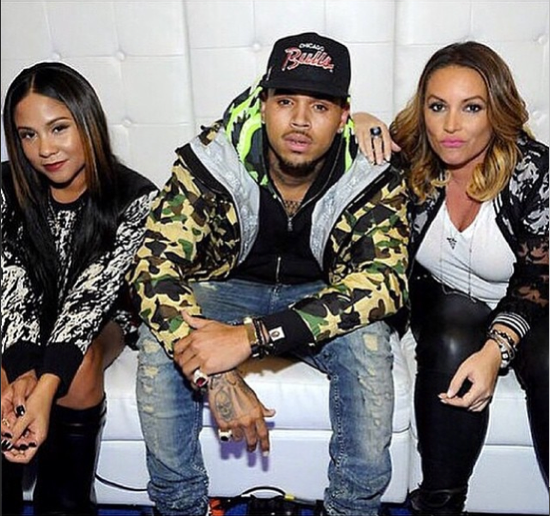 Ad also kicked it backstage with Power 105 ladies Angie Martinez and Angela Yee.
J. Cole also hit the stage to perform.
Migos got the crowd on their feet for their single "Fight Night".
Tinashe rocked the stage performing "Pretend" and "2 On".
And Bobby Shmurda did the "Shmoney" dance to his hit single "Hot N*gga". 
We hear the front door had to be shut down from letting anyone else in, as Barclays had reached capacity (for this type of concert).  Looked like fun times...
Photos: Getty for iHeartMedia/Power 105's IG/@babyjakeali/@AngelaYee