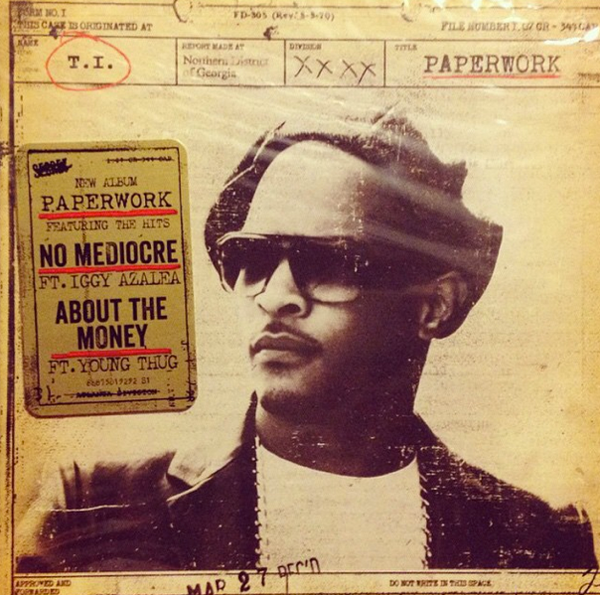 T.I. has a brand new album, Paperwork, that dropped on Tuesday. And he's making his media rounds to promote his new project. Find out what he said about no longer making "trap tracks," squashing Snoop Dogg& Iggy Azalea's beef and why he won't apologize to Azealia Banks when you go inside…
T.I. is heavy on the promo trail after the release of his ninth studio album Paperwork. This is Tip's first album under Columbia Records since his contract with Atlantic Records expired.
Steering away from his usual "trap tracks", Tip said this album is more about evolution, carefully choosing from over 200 songs he had previously recorded. Paperwork is the first of a trilogy of albums and he revealed his next album will be titled The Return. He plans to drop 5-6 mini-films with each album to create 3 short stories for a Quentin Tarantino-vibe.
TIP hit up Power 105's "The Breakfast Club" to explain the details surrounding the phone call he had with Snoop Dogg to squash his "beef" with his artist Iggy Azalea, why he's never going to apologize to Azealia Banks (after their war of words on social media), he dished on the death of his artist Doe B, why he will not be making any cameos on Tiny & Shekinah's new reality show and more.
Below are the highlights:
On trying to get his artist Iggy Azalea not to react to every single comment:
"I try. She's passionate about everything she does. I think that's apart of what makes people love her. She cares and when a artist doesn't care then it shows that they don't care. She's a woman and ultimately all women are like that at least once a month [laughs] But, that's lil sis man…her future is definitely brighter than her past so they will have more to hate about."

On what went down with Iggy and Snoop Dogg:
"Yea I mean…but that's the homie man. One thing I know that maybe she didn't is that Snoop didn't mean no harm. I just wish I was able to speak to him before she replied."

On the phone call he made to Snoop after Iggy beef:
"Nope, I didn't [have to ask him to apologize]. I didn't boss up on nobody…not Snoop! I respect him, admire him, salute him. I don't have nothing but love. We got history, personally and professionally. I was just like 'aye…big homie. What up man? I'm in the corss-fire right now.' Immediately, big dog [Snoop] was like 'Hey I know what you calling for, I know what its about. Based on our relationship alone, its over with. It's dead. I'm sorry and it wont happen again.' He did the post himself. I didn't say 'Hey you need to do this'".

On apologizing to Azealia Banks:
"On some real sh*t…that other person you just named is insignificant in every speaking of the word. It wasn't about what they [Azealia] said in reference to Iggy it was what they said in reference to my old lady. You can say what you want about me but don't talk about my kids, don't talk about my mama or my old lady. Don't talk about none of my family partner. If your comment ain't worth you dying or killing somebody then just leave it alone cause I'm down to go all the way, I'm going 1000 bout it."

On Gucci Mane:
[Charlamgne compared his behavior to Gucci Mane] "He retarded! I am intellectually ignorant. I know my affliction, I just hope everyone else recognize. Dude [Gucci] can't help himself"
Ha! Check it below: 
In between doing interviews and media appearnaces, the 'Kang' partied it up with his wife Tiny and Braveheart singer Ashanti at The Griffin in NYC on Monday night: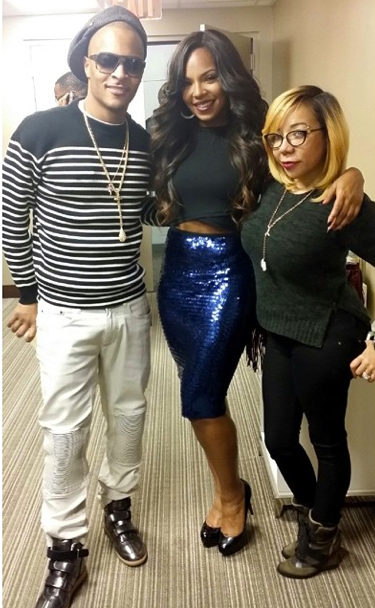 Fun times.
Photos: T.I's IG/Ashanti's IG