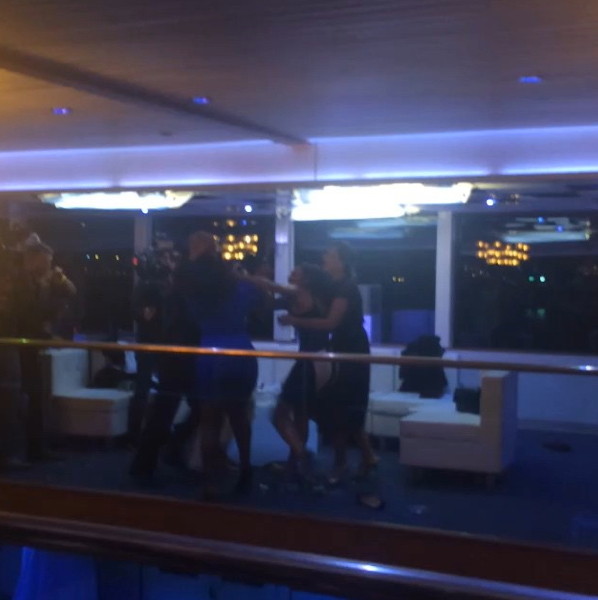 We exclusively told you the details about the brawl that went down between "Blood, Sweat & Heels" cast mates Melyssa Ford and Geneva Thomas last night. NOW we have some video footage of the weave-pulling showdown. And we've learned Melyssa got three stitches to the head. Check it out inside…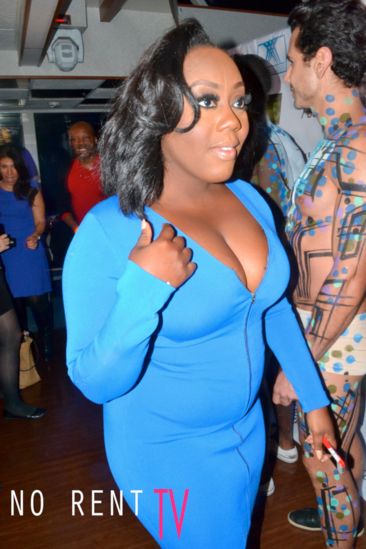 Last night, the cameras were rolling as the ladies of "Blood, Sweat & Heels" taped for the upcoming second season of the hit BRAVO series. But apparently, ish went totally left between castmates Melyssa Ford and Geneva Thomas (pictured above at last night's party), which resulted in a hair-pulling, bottle throwing, all out BLOODY brawl.
During an earlier exclusive, we told you that the ladies were filming at a boat party at Pier 40 near Hudson River Park. According to our source, Geneva and Melyssa got into it and Geneva came after Melyssa. Next thing you know, bottles were thrown, hair was pulled and the two had to be separated by security. We found out Melyssa was hauled off in an ambulance and was taken to the hospital to get three stitches in the head! She left shortly before 7AM.
TheYBF.com has exclusive video footage of the fight aftermath, showing Geneva wiping away tears and trying to explain what happened. You can also see the debris scattered across the floor. Check it:
And in a second video (below), we see a clip of the actual fight. You see Geneva in the blue dress as she tries to defend herself while Melyssa (in the black dress) is pulling Geneva's hair. From the video clip, we're not exactly sure who started it, but security ended it pretty quickly.
TheYBF.com exclusively learned Geneva was arrested and booked at 9:42pm and was taken to the 6th Precinct of Manhattan last night. She has allegedly been charged with two felony assaults. We have confirmed that Geneva is still currently in jail and she's expected to go before a judge today at 2pm ET at Manhattan Criminal Court.
 
Chile....
Photo: No Rent TV/Video: @futurehelp