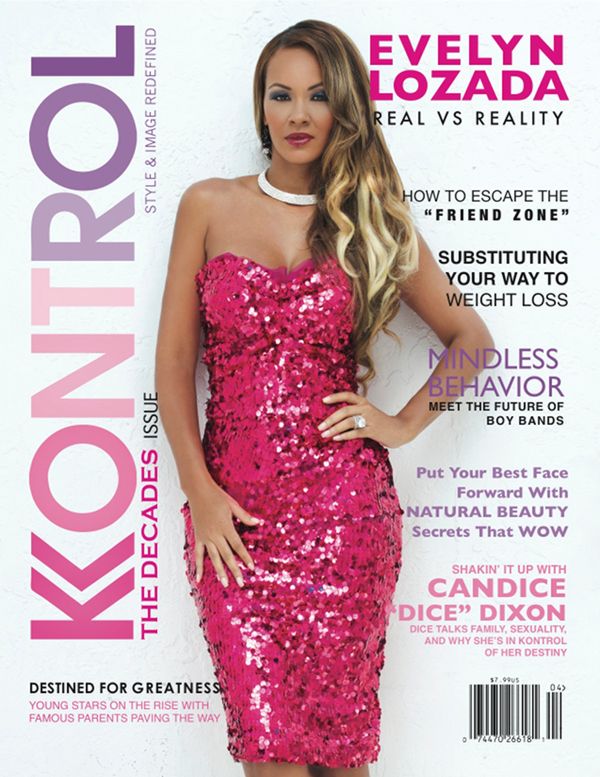 In the upcoming Decades issue of KONTROL magazine, "Basketball Wife" Evelyn Lozada is rocking the cover in a Dolce & Gabbana hot pink sequined dress.  Check out her cover, plus Mindless Behavior's new cover, inside...
Continuing on her tour-o-magazine covers, Evelyn Lozada is rocking the new KONTROL magazine issue in a strapless hot pink sequins dress, side swept blonde tresses and her fat engagement ring. 
Evelyn is readying her upcoming VH1 spin-off show kicking off this September, "Ev & Ocho," with her fiance Chad OchoCinco.  The show will follow their wedding planning all the way up to saying their "I Dos."  Hopefully they make it that far.
Here's highlights from Ev's cover story:
On her reality stardom "modesty":
Although Evelyn refuses to admit that she is a star, after modestly attempting to credit Tami Roman as the star of the show, she fesses up and acknowledges that she is the star amongst the women. "Alright, I'll take it. I am."
On how her friendship with Tami Roman differs from Jennifer Williams
"I think Tami is so honest and so real and she's just herself and I love that about her. She's very humble. And that's the difference between her and Jennifer to me and that's why we were able to move forward." 
On being over co-star Royce Reed
Jennifer, whom Lozada says too often "plays the victim," was not the only one on Ev's "do not" list.  She revealed she severed ties with Royce and has no intentions to reconnect.  No surprise there.
Check out Evelyn's behind the scenes video of her cover & inside spread: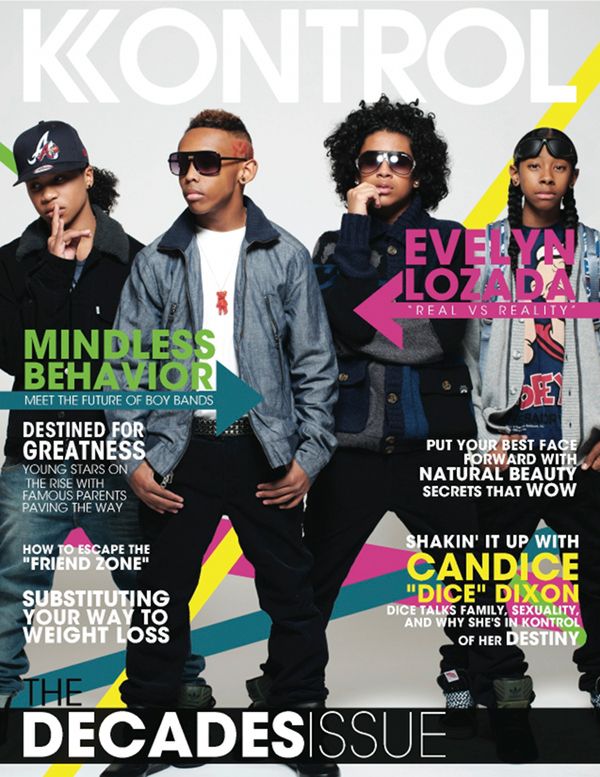 And the boy group driving young girls into a tizzy these days, Mindless Behavior, is the subject of KONTROL's second Decades cover.  The youngins reveal why they're on a mission to become the next great boy band.
Kontrol goes national with this issue and hits news stands
Photos by Allen Cooley; Styling by Julian Lark