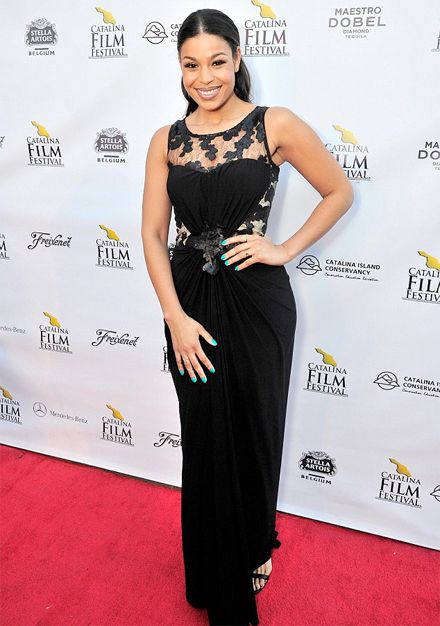 Jordin Sparks put on a smile as she made her first public appearance from boyfriend Jason Derulo last night. Also, details are slowly spilling out surrounding Wiz Khalifa and Amber Rose's shocking divorce. Find out who really left who first inside….
Hollywood divorces and hollywood break-ups. It's just a lot going on.
But Jordin Sparks seems to be handling her recent break-up with R&B singer Jason Derulo rather well. She made her first public appearance yesterday on Catalina Island in Cali for the premiere of her new film Left Behind.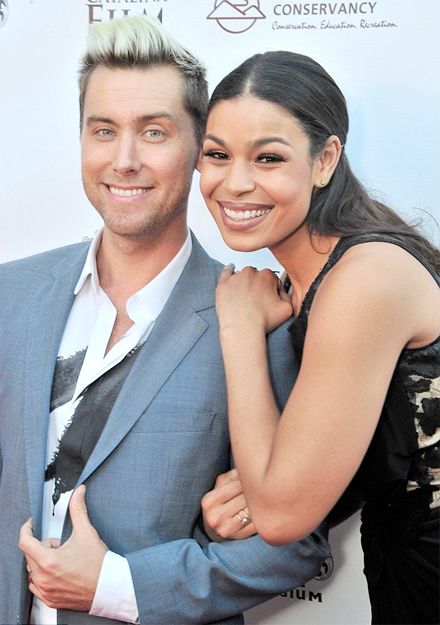 The 24-year-old YBF chick was all smiles as she made her way to the carpet in a black lace gown.  And she brought along former 'N Sync member Lance Bass as her date for moral support.
The cutie posed it up with cast mates Nicky Whelan, Cassi Thomson and Georgina Rawling. She captioned the photo on Instagram, "Look at these amazing leading ladies: @nickywhelanx, @cassinthomson & @georgierawlings. Such great women inside & out. Love you girls! Amazing work on @leftbehindthemovie!"
But before she hit the red carpet, she took to her Twitter to post a little message seemingly regarding her and Jason's break-up. She tweeted,
Don't cry because it's over, smile because it happened.

— Jordin Sparks (@JordinSparks) September 26, 2014
And her now ex-boyfriend Jason also posted a message to his Instagram yesterday saying:
Well, at least they broke up on good terms.
We can't say the same for this couple....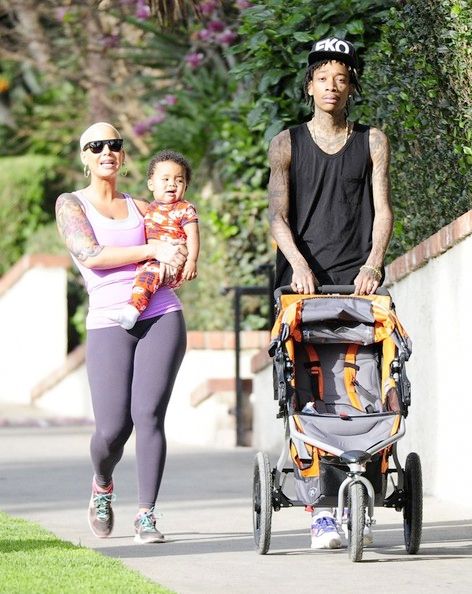 Amber Rose may have been the first to file for divorce from her rapper husband Wiz Khalifa. But new reports suggest he was the one who left her first!
People in Wiz's camp are talking and they claim Wiz just didn't want to be married to the "School Daze" star anymore. They claim he moved out of their home and got his own spot weeks ago.  Interesting since he was JUST gushing about how much he loved his wife on interviews several days before this story broke.
Reports claim that one day, Amber decided to go to his new bachelor pad at 2AM. What did she find? Another woman! So the next day, she ran to the courthouse to file for divorce. Even though he is said to have jumped shipped weeks before, he listed the legal date of separation on his divorce response as September 22nd. So, who knows…
According to TMZ, Wiz still insists he wasn't cheating because he "made it clear weeks ago the marriage was duzno".  Um, ok.
And he still believes Amber was smashing Nick Cannon behind his back (although Amber has denied cheating).
Chile….
EXTRAS:
1. Embattled NFL star Adrian Peterson was previously accused of sexual assault, but has been cleared. STORY
Photos: FameFlynet/Getty