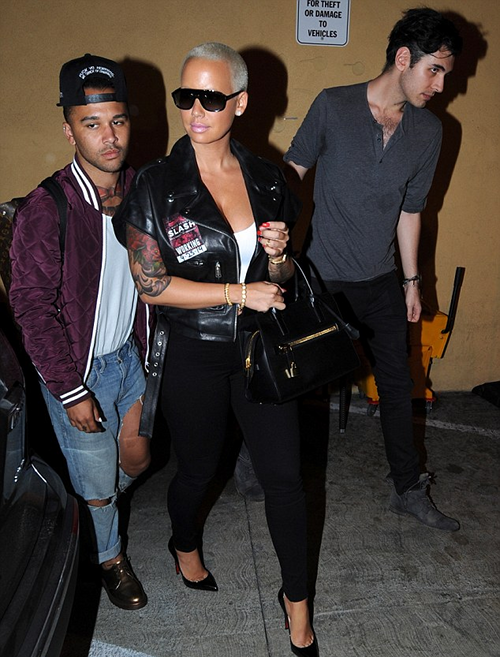 Amber Rose is already set to score $1 Million when she divorces Wiz Khalifa, but she and her lawyers are asking a judge for a few more tidbits that were left out of the pre-nup.  Find out what Amber wants inside.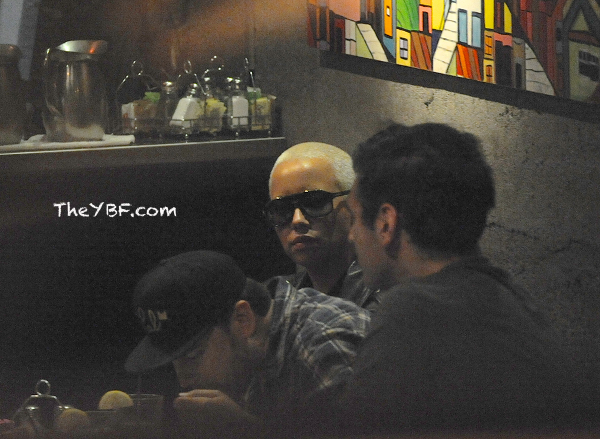 A few days ago we learned about the shocking Amber Rose/Wiz Khalifa split, which includes claims of infidelity on both sides, and now we know the deets of Amber's pre-nup.
Amber, shown above with Nick Simmons (the son of rocker Gene Simmons) dined at Bossa Nova yesterday as we uncovered the details of her pre-nup.
First off, Amber's lawyers put a lot of thought into her pre-nup because it's 8 pages long. The document awards her a 1-time payout of one millions dollars (they've been married a year).
In addition to seeking full and legal custody of their son (not asked for in the pre-nup), Amber also wants spousal support (not in the pre-nup). Actually, the prenup specifically denies her the right to spousal support, so this is some new-ish her legal team is going after.
FYI, California is a no-fault state so the "allegations" of cheating won't work for or against either of them.  This should be interesting....
Photos via Splash