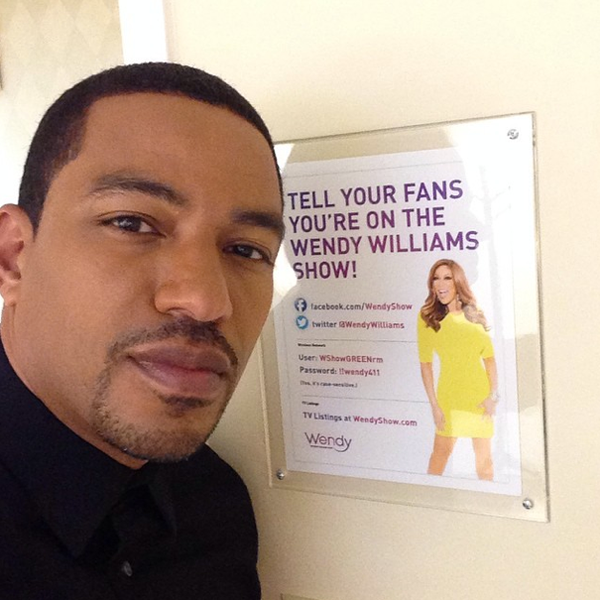 Laz Alonso and Kerry Washington were on daytime television this morning. Laz is serving up tips on what it takes to be his woman and Kerry is dishing on the upcoming season of "Scandal". Get it all inside….
Ladies! Laz Alonso is single…YES GAWD! But…if you want make a move on the sexy YBF star, there's one thing you HAVE to have smelling good.
The dapper "Mysteries of Laura" star hit the couch on the "Wendy Williams Show" where he revealed his biggest pet peeve when it comes to women. During his chat with Wendy, he said his woman HAS to have good smelling hair. Yep…no sour weaves! He wants to smell clean, pleasant aromas when he's cuddled up. He said,
"Weaves are cool. Whatever you need to do to feel confident, just keep it up. Keep it nice and healthy and clean. If I decide to bury my head in your hair I want to smell nice…pleasant aromas."
You hear that ladies? Keep that weave smelling good and you may have a chance.
Also, the Hollywood hunk talked about a previos relationship he was involved in with a woman who liked to fight men…in the club. Oh…
 
Check it:
Also on daytime TV.....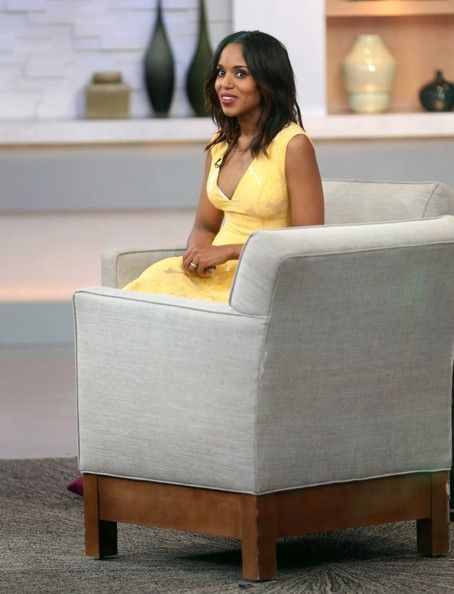 Kerry Washington made her way back to the "Good Morning America" set this morning, a day after launching the "Scandal" Limited Line collection. And this time she's dishing on the brand new season of the ABC series that we cannot WAIT to see.
The fab mom looked radiant in a yellow plunging dress as she dished on what's in store for Olivia Pope this season. On the last episode, we were left on the edge of our seats after Oliva quit OPA and hopped on plane in hopes of restarting her life away from the White House. When asked about what's coming up in the new season, Kerry didn't reveal much (cause we just love the twisted turns of the show), but she did let us in on what we can expect in the first episode. She said,
"I can tell you, you will know where the plane is going. In the very first episode, you will find out."
 
Peep the clip below: 
And last night....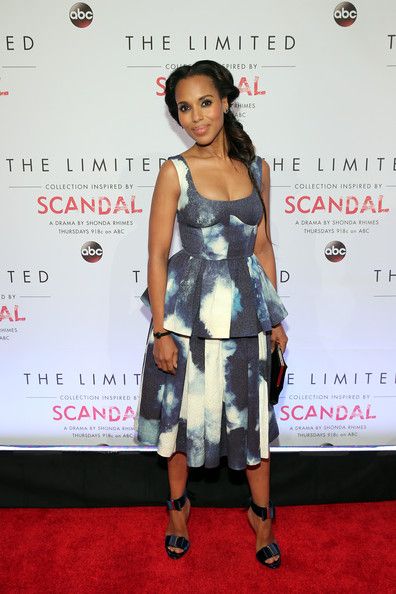 The head Gladiator hit the red carpet the "Scandal" inspired Limited Line collection party at IAC Building in NYC. And of course, she slays (yet again) in a blue and white form-fitting peplum style dress paired with dark blue metallic peep-toe sandals.
She celebrated the launch of the new collection alongside Sr. VP of Design Elliot Staples. Loves it!
The 4th season of "Scandal" premieres Thursday at it's new time 9pm on ABC. Get ready.
Photos: Splash/FameFlynet/Laz's IG