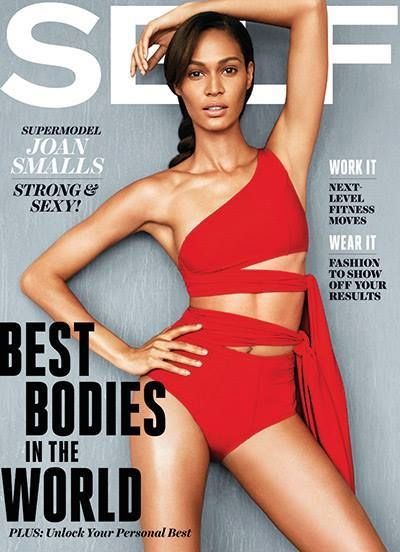 Joan Smalls shows off her amazing body on the cover of SELF where she opens up about maintaining her figure and the childhood diagnosis that changed her life.  More inside...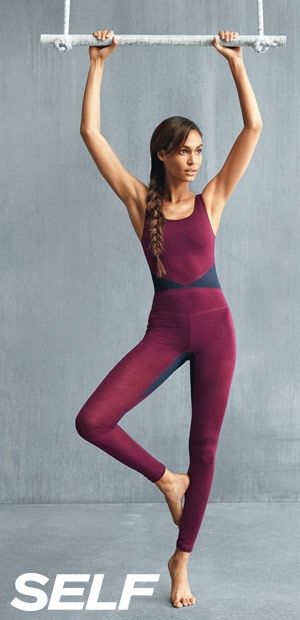 For the latest issue of SELF, Joan Smalls recounts her rise to stardom from Puerto Rico to Queens to the international stage.  Five years ago, Joan was living in her aunt's apartment in Queens where she wrote down a list of goals: model for Chanel; get photographed by an iconic photographer like Mario Testino; and wear angel wings at the Victoria's Secret fashion show.  Five years later - she's done them all! Check out highlights and BTS video from the shoot: 
On getting diagnosed with Scoliosis at age 13:
"The lower half of my spine was inside out. I started crying. I couldn't believe that was inside my body. I said, 'I'm not going to use this as a handicap. I'm going to push myself harder.'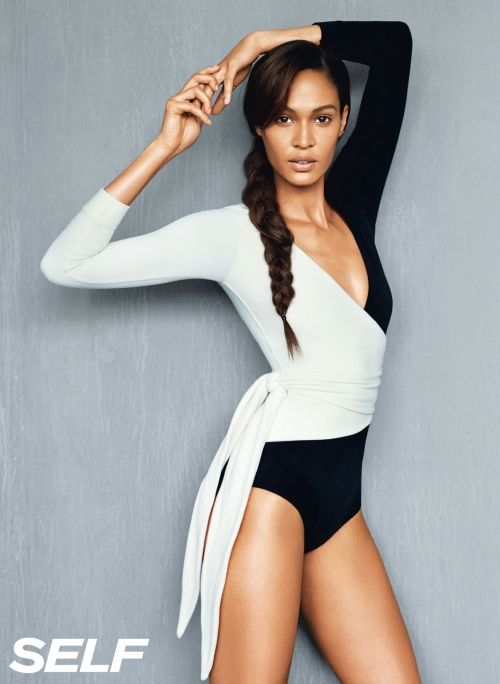 On taking up boxing at age 17, to combat Scoliosis:
"People might think that because I'm skinny and tall, I'm fragile. But I always knew I wasn't. And it's comforting to know that I can throw a proper punch if I have to."
On why she workouts and has a steady diet of fruit and vegatables:
"I want to last in my career, and that relies on the way my body performs. So I need to take care of it. I need to push myself. I don't want to be on such a strict diet that I don't have fun. So if I eat sweets, I'll just put in more of an effort when I go to the gym."
Pick up the latest SELF now.....
In other fashion and beauty news...
In a press release earlier today, Ellen Tracy has announced Paula Patton as the new face and brand ambassador of the label's 65th anniversary. Paula will also be spearheading a global initiative to commemorate women's contributions over the last 65 years.
Paula said, "As I continue to evolve in my life, I felt like Ellen Tracy was a natural partnership. The clothes are timeless, flattering and wearable from morning to night. I am also very proud that as part of my work with Ellen Tracy, I will be able to highlight and bring much deserved and necessary attention to women of all backgrounds who shape the world every day."
Jameel Spencer, Chief Marketing Officer, Sequential Brands Group. added, "We believe that Paula represents today's dynamic and confident woman, balancing work, life and motherhood."
Paula begins her work with Ellen Tracy in November.
Photos via SELF/Getty