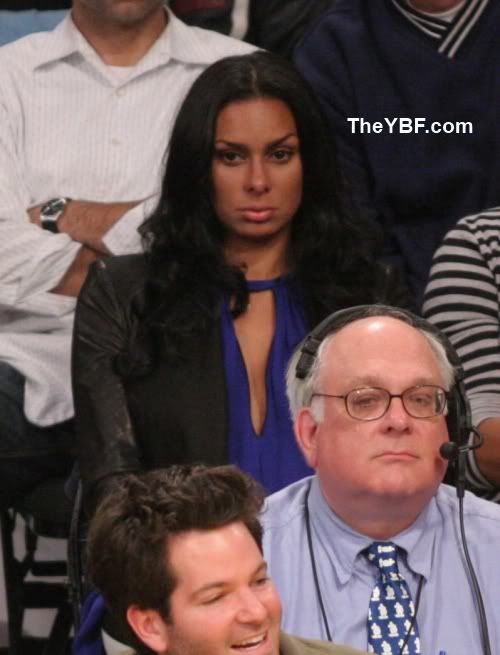 Laura Govan was spotted rocking a sour face at last night's Memphis Grizzlies game as her "fiance" Gilbert Arenas played against the Lakers after getting waived by the Orlando Magic. Perhaps the news about his much smaller salary has her in the dumps.  Deets inside.....
Laura Govan of "Basketball Wiives: LA" was spotted at the Los Angeles Lakers vs. Memphis Grizzlies at the Staples Center in downtown Los Angeles yesterday.
Laura didn't look too happy to be at the game....maybe it's because along with Gilbert's very recent signing with the Grizzlies (from Orlando), he had to accept a major paycut.  But don't fret too much.  Thanks to an amnesty clause, the NBA website says Arenas will receive his full umpteen million salary from the Magic as scheduled, but the Magic will "have 100% of the player's salary removed from the team salary for Cap and Tax purposes,"
The 10-year vet signed a one-year contract for the veteran's minimum. Memphis will also pay him a prorated salary worth about $300,000. 
It's still good money in the big scheme of things.  But there will be fewer Birkins bought during Christmas time. Womp.
BONUS: Laura was all smiles in her sparkly Sergio Rossi lace rhinestone bootie courtside at Saturday's game against the Clippers though: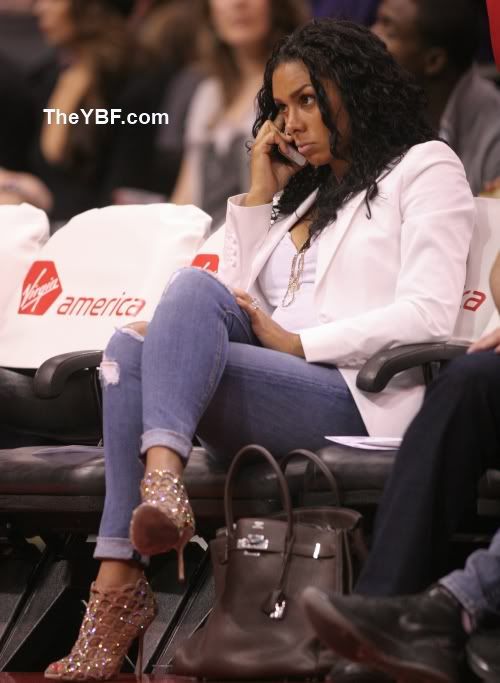 Photos via London Entertainment / Splash News