50 Cent and his G-Unit crew stopped by "The Breakfast Club" where 50 spilled some tea on Missy Elliot and Olivia sleeping together. He also revealed when he found out Floyd Mayweather couldn't read. Check it inside….
The newly reunited G-Unit crew, 50 Cent, Lloyd Banks and Tony Yayo made a stop at Power 105's "The Breakfast Club" this morning. And things got rather interesting when 50 Cent started talking about G-Unit's former R&B singer Olivia.
During the interview, radio personality Charlamagne bought up a comment Olivia made previously about 50 having a problem with her working in the studio with Missy Elliot. Probably not a good idea because 50 revealed Olivia and Missy Elliot were actually sleeping together! He said,
"I don't have no problems. Missy started hitting it if you really want to know. See it's her fault for actually saying that to you."
OH?!
He also talked about when he found out Floyd Mayweather couldn't read:
"He has a hard time, he really do. He'll pass it. Anything you give him [that he has to read] he'll give it to Ms. Jackson or give it to somebody else to look at it."
 
Bloop!
Check it at the 7:40 mark on 50's comment about Missy & Olivia and what he said about Floyd reading at the 14:46 mark :
But if you ask Olivia if she was smashing Missy...she says it's not true!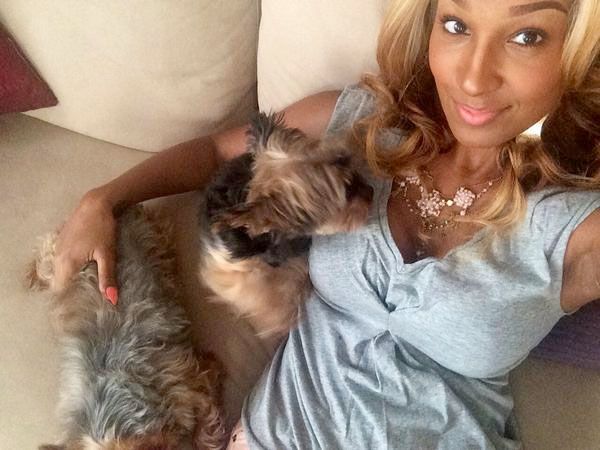 Here's what Olivia had to say about her and Missy's relationship and why 50 is just mad. She said,
"No! Absolutely not! That's the homie. He was mad at that because at one point we were doing so much music together, he was getting upset because I wasn't really at the crib doing a whole bunch of music with the Unit but he heard all the records I did with Miss and he felt a way. And I'm like 'What you mean? Its all going to be for the Unit so what's the problem?'"
Check it at the 6:40 mark:
Photos: Angela Yee's IG/Olivia's Twitter