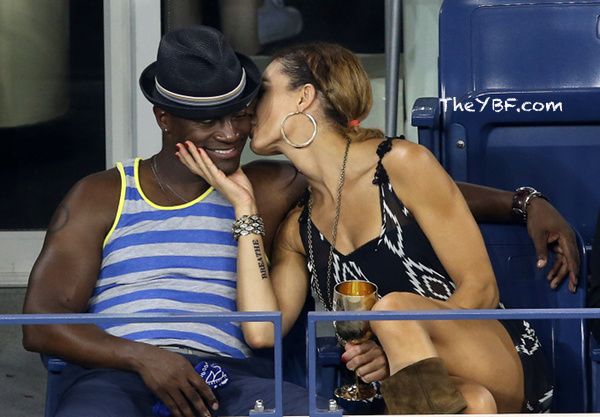 Taye Diggs and his girlfriend Amanza SmithBrown were spotted smooching at the US Open.  See them boo'd up in the VIP section inside...
The US Open seems to be a magnet for couples.  Earlier, we spotted Tyson reconnecting with Shanina Shaik, and yesterday, "Murder in the First" star Taye Diggs escorted his girlfriend Amanza Smith Brown to their seats.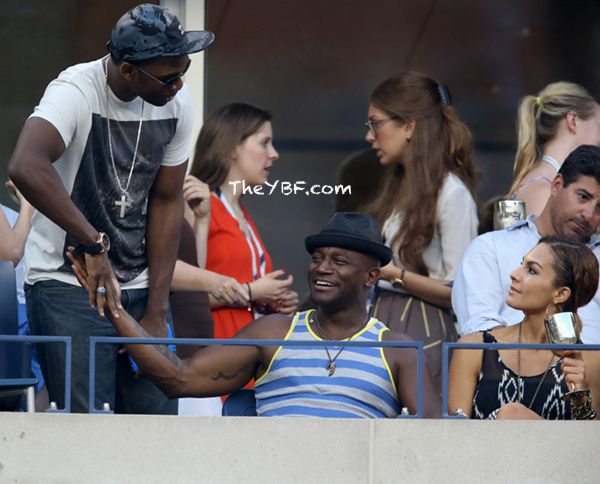 The pair sat in the VIP Moet Suite where they snuggled and greeted other friends who attended the tennis match.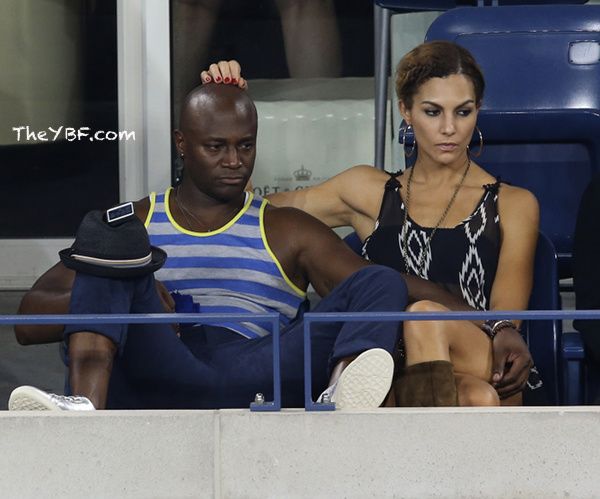 After his split from ex-wifeIdina Menzel last year, Taye hit the club scene pretty hard and was OFTEN spotted in the company of groups of women.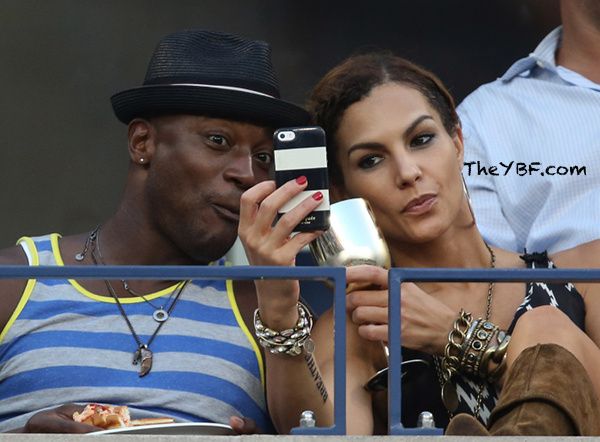 But since he found Amanza, who seems to enjoy snapping selfies, the two have been inseparable.
EXTRAS:
1. The IRS has placed a $2.5 tax lien on Chris Tucker, in addition to the $12M he already owes. Story.
Photos via Pacific Coast News