We have some updates surrounding Chris Brown's D.C. assault case and the aftermath of Suge Knight's injuries after getting shot at a pre-VMA party. Deets inside…
Chris Brown is totally over his pending assault case in Washington D.C. So much so, he copped a plea agreement and pled guilty to misdemeanor assault in court this morning, telling the judge, "I would like to say to the court, I'm sorry." He was sentenced to time served.   You'll recall, Chris and his bodyguard were accused of hitting and punching Parker Adams outside of theW Hotel near the White House last October.
But he isn't out of the woods yet.  The "victim" has filed a $1.5 million civil lawsuit against Chris and his bodyguard. The man's attorney said his client suffered a fractured nose and other injuries to his face as a result of the altercation.
The "Loyal" singer's misdemeanor assault trial had been looming for some time, after it was delayed back in April when Breezy's bodyguard was found guilty of misdemeanor assault. His bodyguard was a key witness in his case, so since he decided to appeal his conviction and not testify for CB's trail, Chris decided to wash his hands with the whole ordeal and plead guilty. The "New Flame" singer has his new album X coming out soon (which he needs to promote), so he's trying to head out on tour as soon as possible.
And you know who was right by CB's side for his day in court...yep! Karrueche. The two were mobbed with questions by photogs as they walked out of the H. Carl Moultrie I Court House of the District of Columbia. Check it:
And speaking of Chris Brown...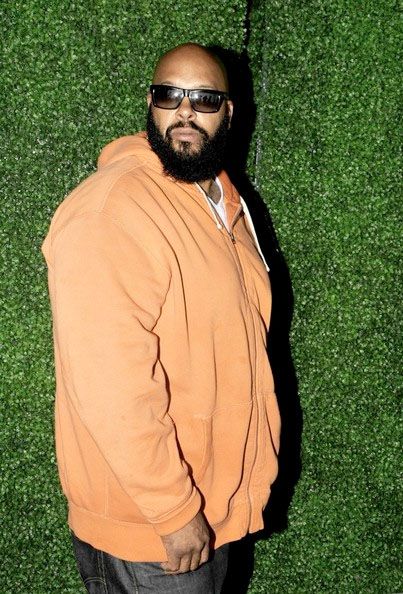 Death Row Records founder Suge Knight is nursing his wounds after he was shot six times at a pre-VMA party hosted by Chris Brown.
Suge was released from the hospital after being treated for three days. Now, he's showing off his war wounds in pictures obtained by TMZ. If you can stomach bullet holes tearing through flesh, you can check them out here.
 
Photos:Pacific Coast News/Chris' IG/Getty