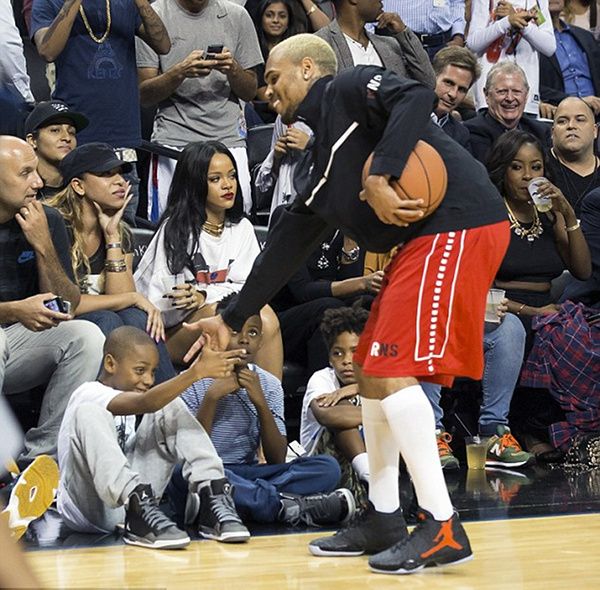 Pop princess Rihanna ICED OUT her ex-Chris Brown as he struggled to get her attention at Roc Nation's Summer Classic Celebrity Charity Basketball yesterday.  See pics from their "non-exchange" inside and check out other celebs like Ne-Yo, Future and Fabolous who came out to raise money for charity.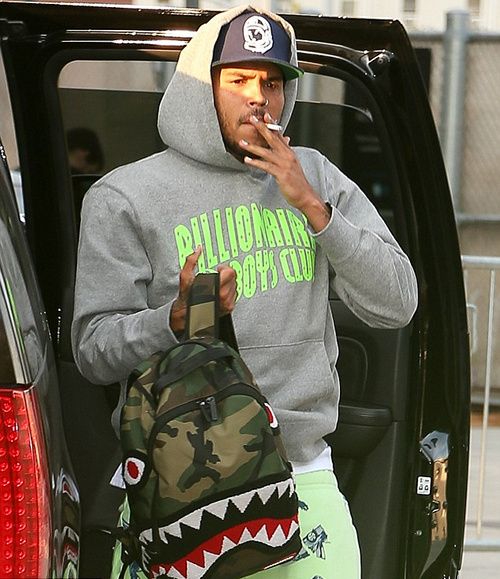 Yesterday, tons of celebs headed over to Barclays Center in Brooklyn, where they participated in RocNation's Summer Classic Celebrity Charity Basketball. Chris as spotted hopping out the car smoking his cig before entering the complex.
The event pitted Team ROBINSON Cano against Team CC Sabathia where they raised money for PitCCh In Foundation. The foundation was co-founded by NY Yankee's baller CC Sabathia and wife Amber Sabathia and seeks to enrich the lives of inner-city youth.  So plenty of celebs and ballers came out to support the cause.
For the record, Team Cano beat Team Sabathia 73-71, but we're more concerned with the off-court tea. Mainly, Team RiRi vs. Team Breezy. 
There was plenty of non-verbal going on as Rihanna, bestie Melissa Forde and good pals Jenn Rosales and Leandra and ate snacks and sipped drinks on the sideline.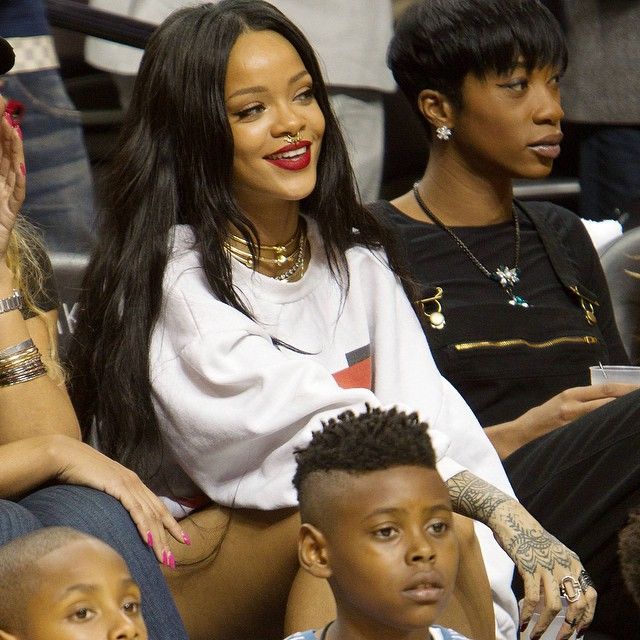 Fresh from their week of partying (which included the celebration of Jenn's birthday) RiRi seemed unfazed that her ex was on the court.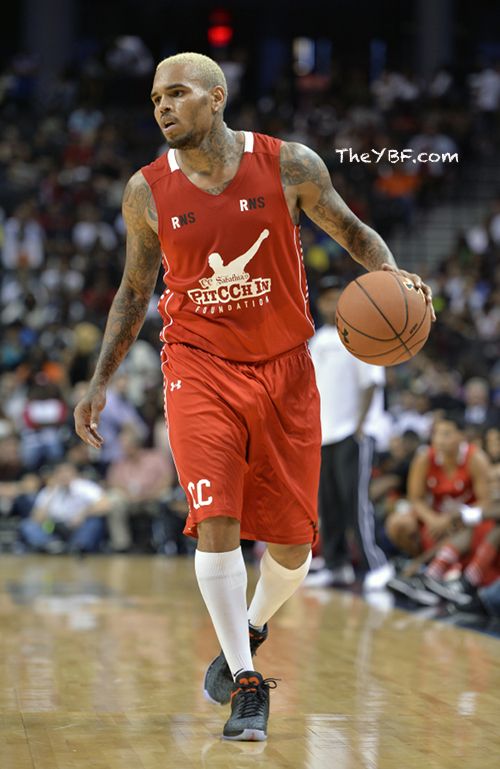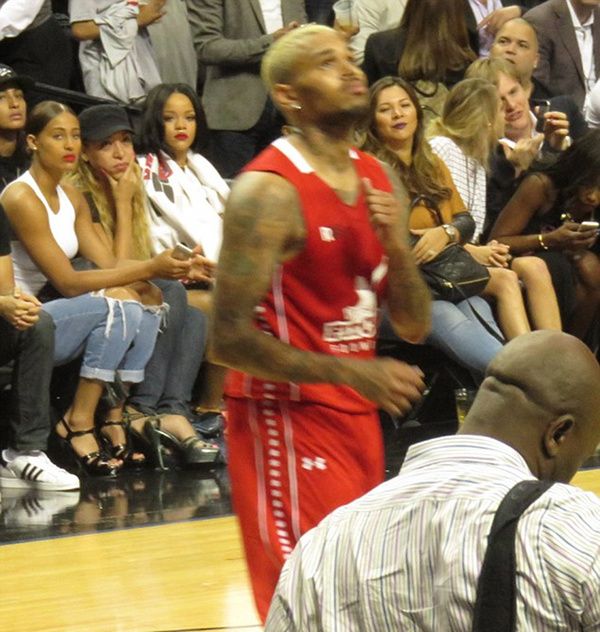 While chilli' with fellow RocNation crew Skylar Diggins and Jana Fleishman, Rihanna served some shade when she OVERLOOKED and ICED OUT Chris when he stepped too close to her (see pic atop).  Looks like Karrueche conveniently missed this Breezy event...
At the game......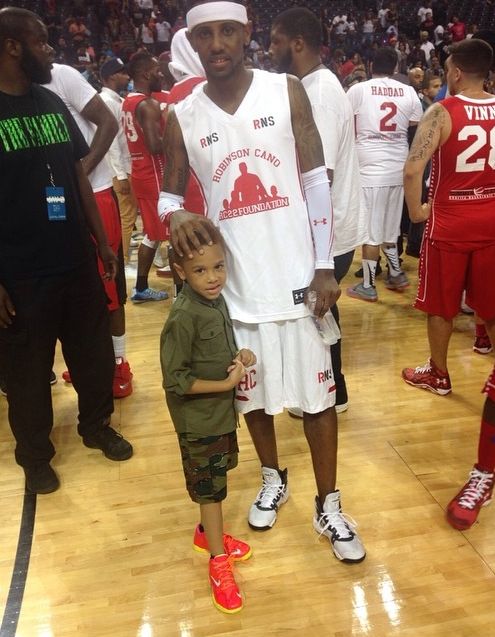 Fabolous, who participated on Team Cano, posed with his mini-me son Johan. How cute!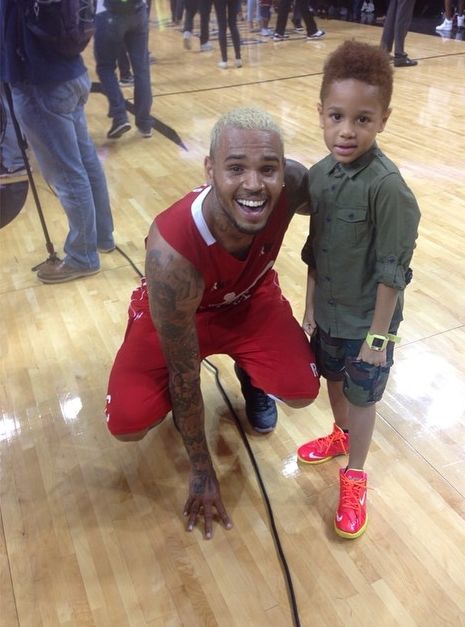 And Johan took a pic with Chris.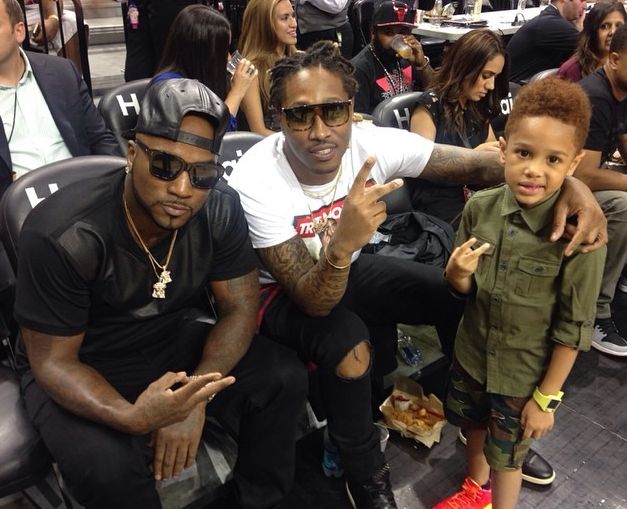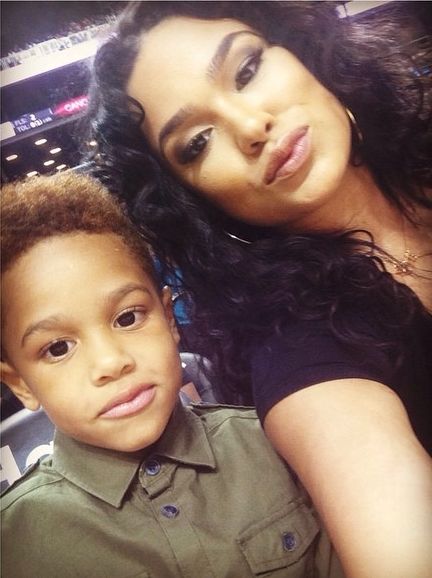 Obviously, Johan had the best seat in the house as his mom Emily B (above) made sure she snapped pics of him with Jeezy, Future and Carmelo Anthony.  Must be nice....
"Hit The Floor" hottie Rob C Riley was on the winning team.  He tweeted, "Picked up the W!!!!!! Team @robinsoncano wins the first ever @rocnation summer classic!!!! Game winning Defense by yours truly!"
Before the game....... 
Ne-Yo participated in the game and walked the celeb-studded red carpet.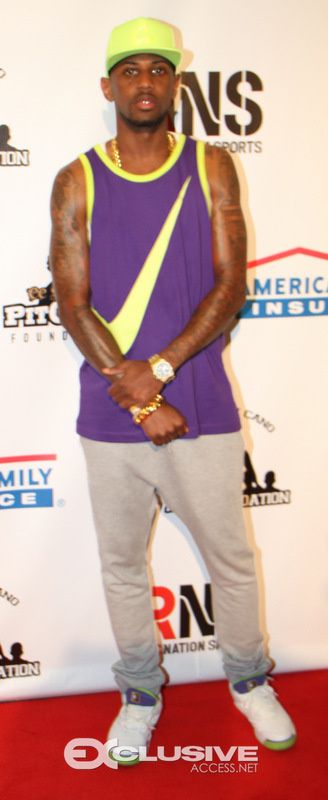 Faboulous posed for a few pics (and later hit the court).
Roc Nation Sports client Skylar Diggins was there to represent for the Roc.
Former NY Giants star Tiki Barber was there with wife Traci Lynn Johnson.
Newly-single rapper Future was there....solo.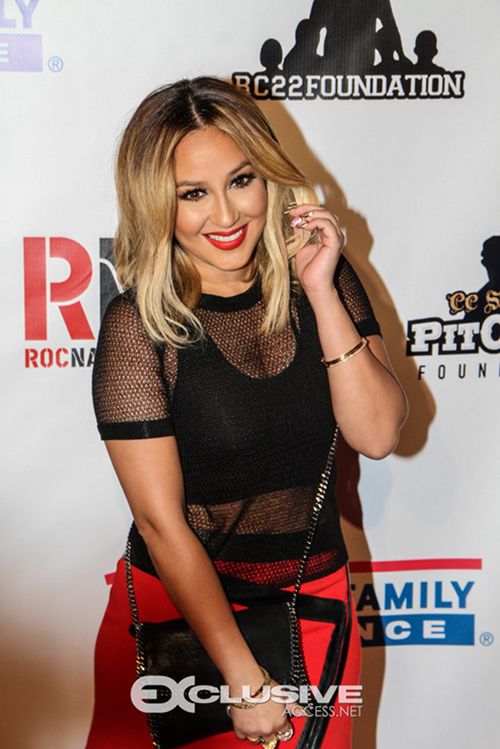 "The Real" host Adrienne Bailon smiled for the camera.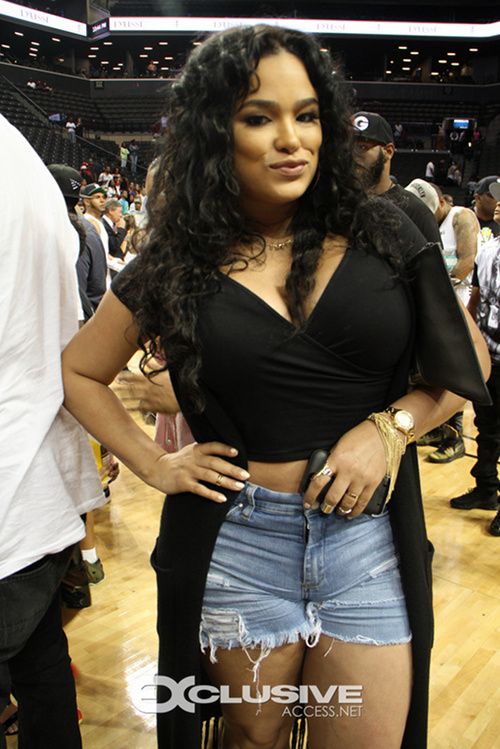 Adrienne's bestie (and Fabolous' longtime girlfriend) Emily B  was there.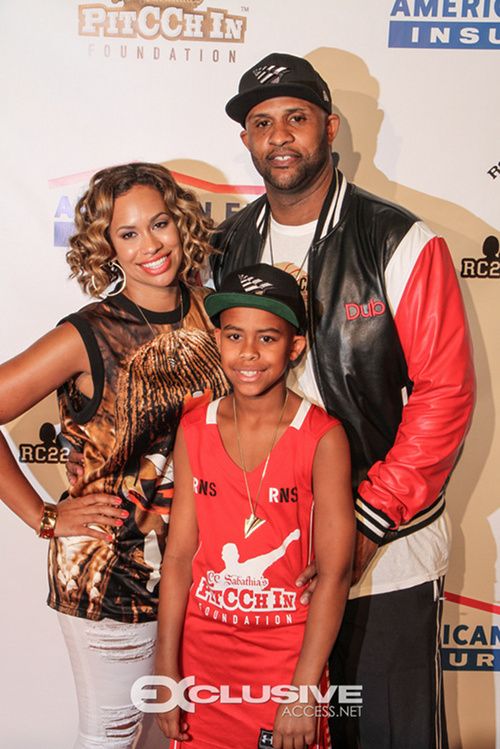 CC Sabathia posed with wife Amber and son Carsten Charles Sabathia II at their event.
Angela Simmons came out to support the charity in the most laid back look we've ever seen from her.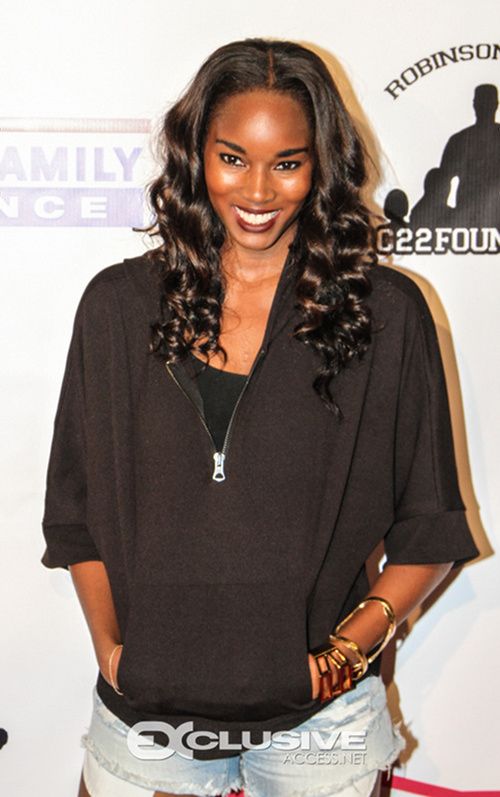 SI Swimsuit model Damaris Lewis cheered on the two teams.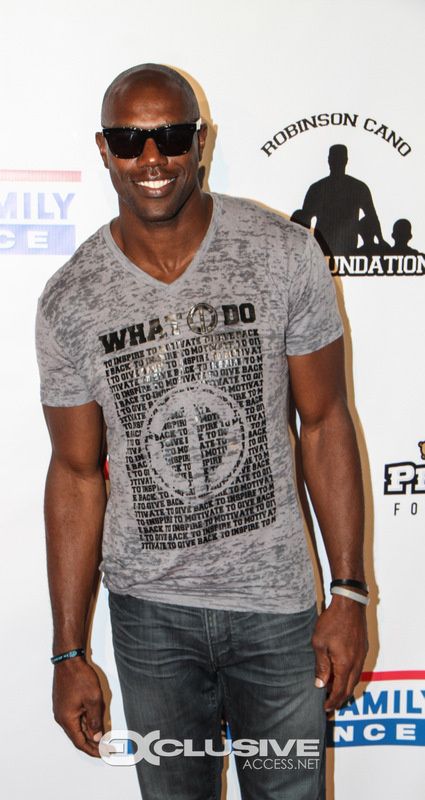 Terrell Owens flashed his smile.
Melanie Fiona took a  break from working on her new album to check out the game.
After the festivities.....
Future and Ne-Yo were among the folks who headed over to Finale Nightclub where they partied with Rihanna, Carmelo and T.O. This is one of the first times we've seen Future hitting the club since we learned of his split with Ciara (and the 'C' tattoo on his ring finger was still visible).
Photos via Emilyb_IG/Paul Martinka / Splash News/WENN/EXCLUSIVE Access.Net