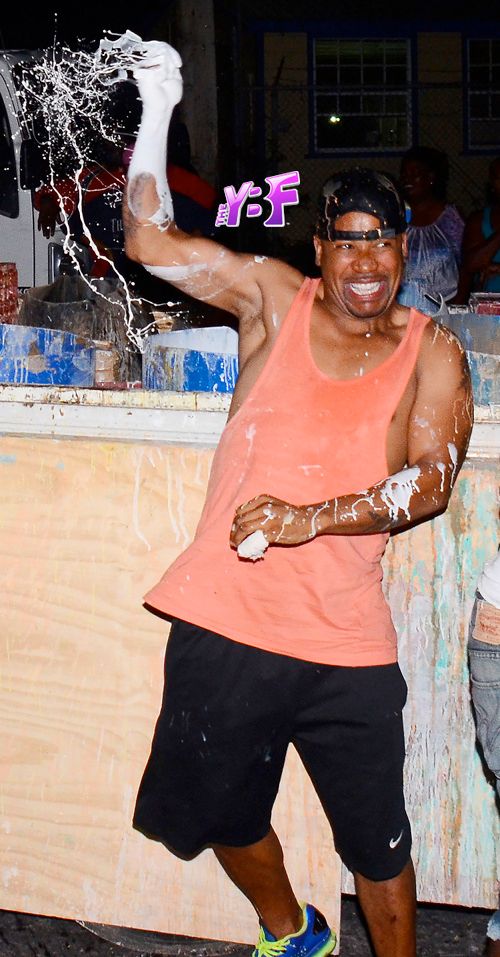 Party's over! Columbus Short has finally been arrested after hiding out from the authorities in Barbados. Get the deets inside…
The fun is over and it's time to get back to reality. Former "Scandal" actor Columbus Short has been completely ignoring the active warrant issued for his arrest in L.A. and rather than turning himself in, he decided to party hard at the J'ouvert Carnival and Crop Over in Barbados. But it has now come to an end!
According to TMZ, the troubled actor was taken into custody today in L.A. after turning himself in. Last month, Columbus was wanted by the courts after failing to appear for his domestic violence case involving his estranged wife Tanee and his bail was set at $40K.
Then earlier this week, he skipped out on another court hearing (handled by the same judge) for the same charge. So the judge upped his bail to $500K.
And there's more…
The "Gave Ya" singer was also scheduled to appear in court earlier today for a criminal case involving one of his infamous bar fights. But of course, he wasn't present for it because he was already behind bars. That judge issued a $250K bail.
Sighs…
Before turning himself in, a fan encouraged him to get it over with in which he responded:
"@MiamiM_A_D: @ColumbusShort1 come on man get this out the way..." im trying man. Its waaaay to much

— Columbus Short (@ColumbusShort1) August 20, 2014
Guess he had to get it in before he made his way to the big house.
Photos: 246paps/Splash News