"Daddy Pope" from "Scandal" and "Crazy Eyes" from "Orange Is the New Black" have scored their first Emmys at the 2014 Creative Arts Emmy Awards in L.A. Find out which category they won and pics of other attendees on the red carpet inside…
Two of our favorite television shows scored big at the 2014 at the 2014 Creative Arts Emmy Awards at the Nokia Theatre in L.A.
"Daddy Pope" aka Joe Morton, from ABC's "Scandal," nabbed his very first Emmy during the event. He won Outstanding Guest Actor in a Drama, playing the role of Rowan Pope (the father of Olivia Pope/Kerry Washington) in the popular series. His win marks the second Emmy award for the show.
Seems Daddy Pope was a bit nervous when it was time to name the winner in his category. He expressed,
"When my category came up, I looked for a door marked exit," joked Morton from the stage, acknowledging that he didn't expect to hear his name.
 
But once he received his award, all the jitters were gone and he was ecstatic about win. He said,
"It's an incredible feeling to have been in the business this long — this is the first time I've been up for one of these things – and given who I was quote unquote up against, it's terrific. My head is in the clouds somewhere, and my feet are trying to touch the ground."
Nice!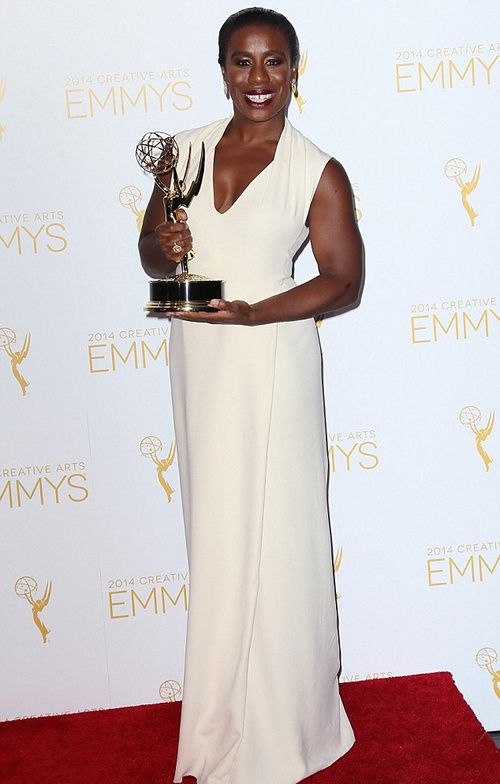 "Orange Is the New Black" actress Uzo Aduba aka Suzanne "Crazy Eyes" Warren beat out her co-stars Laverne Cox and Natasha Lyonne for the Outstanding Guest Actress in a Comedy Series. This marks Uzo and the Netflix series' first Emmy award.
During her acceptance speech she said,
"I don't know how to say how incredibly impressed I am to be a part of this show day in, day out," said a teary-eyed Aduba from the podium after presenter Morgan Freeman handed the awestruck actress her award.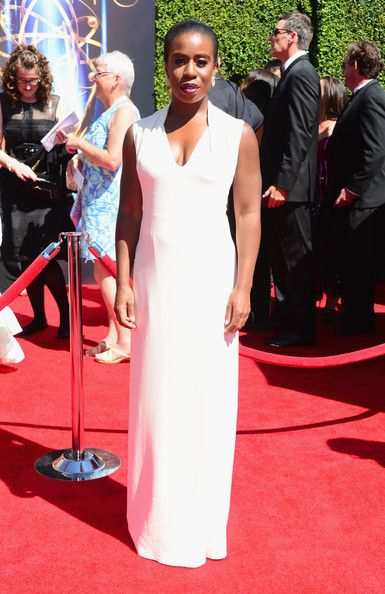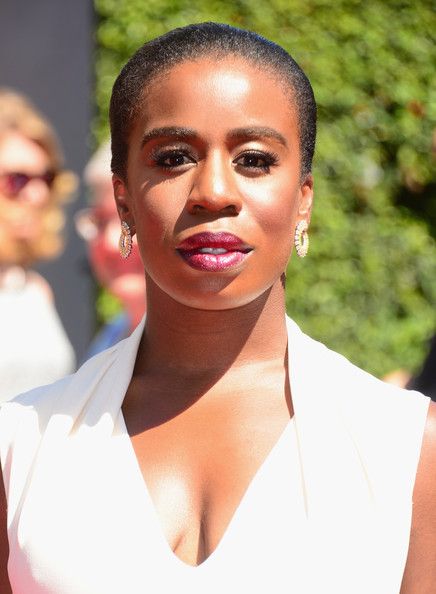 Once backstage, she could hardly contain her emotions saying,
"I feel so full, that's why the tears come out," she told reporters, adding: "I'm stuffed. My cup runneth over right now. Mission accomplished, thank you."
 
Congrats to her!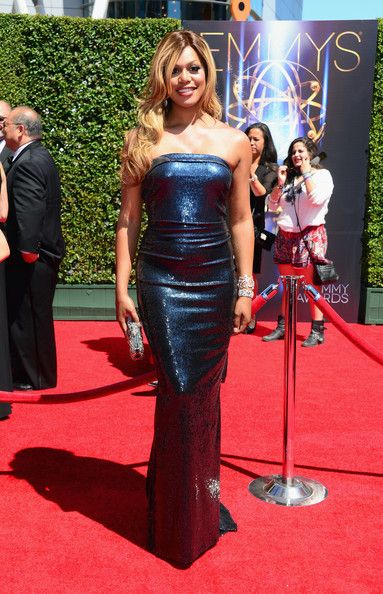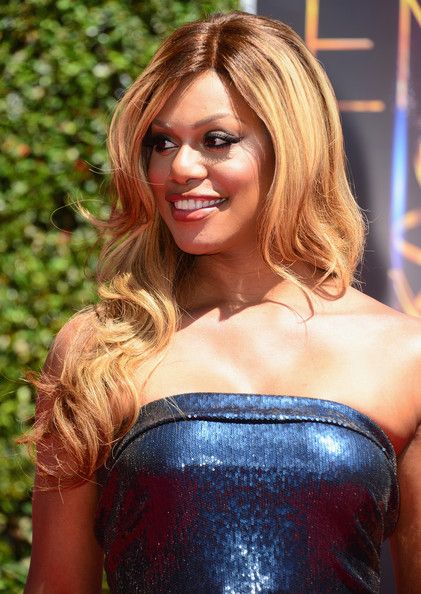 "Orange Is the New Black" breakout star Laverne Cox hit the red carpet in a deep blue sparkly gown. Although she lost to her co-star Uzo Aduba, she did make history as the Emmys' first openly transgender acting nominee.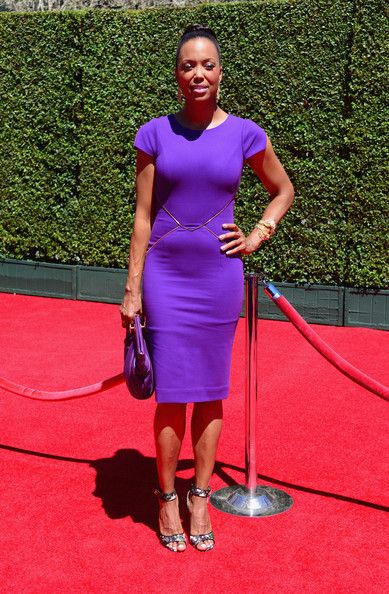 "Archer" star Aisha Tyler posed it up on the red carpet in a purple hip hugging dress trimmed in gold.
"OITNB" co-stars Laverne Cox, Uzo Aduba and Natasha Lyonne shared a laugh on stage.
And then at the afterparty…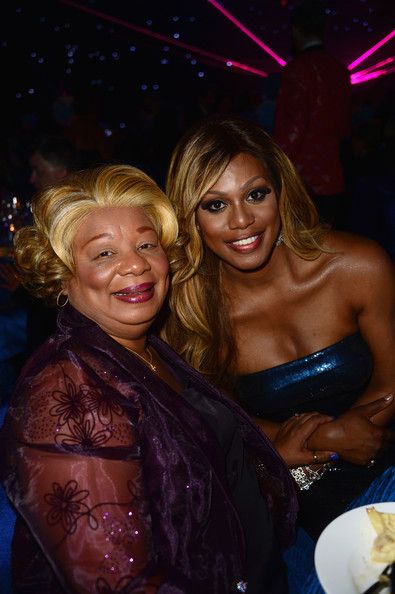 Laverne and her mother Gloria were all smiles during the Governors Ball during the 2014 Creative Arts Emmy Awards.
And Aisha posed it up with Amber Nash, Leigh Jackson, writer-producer Adam Reed and actor and Chris Parnel during the ball.
Fun times.
Photos: Getty/Splash News/Television Academy Twitter