In pics taken prior to her "pregnancy" announcement, Zoe Saldana stripped down for the Naked issue of Women's Health magazine and shared her thoughts on aging, body image and finding true love with husband Marco Perego.  More inside....
 
"I do look in the mirror and see things I don't want."
For Women's Health UK and their Naked issue, Guardians Of The Galaxy Zoe Saldana opens up about her body issues. Yes....even she has body issues!  So she says.
In the article (with pics taken prior to her protruding baby bump), Zoe shares her thoughts on aging, slowing down and coming to love and accept her body for what it is. Here are the highlights:
 
On coming into her own and trust issues:
'I've learnt to listen to myself, so whenever I don't feel like doing anything that starts with 'I should' then I don't."
On her body image:
"I'm exactly where I want to be. I do feel beautiful in a way that even when I was working out a whole lot, I sometimes didn't.
'Because there have been times that I was really slender and I didn't like that I sometimes looked a little too muscular and flat chested - you'll never be completely happy, so at the end of the day it's like "F**k it. Just be happy, regardless."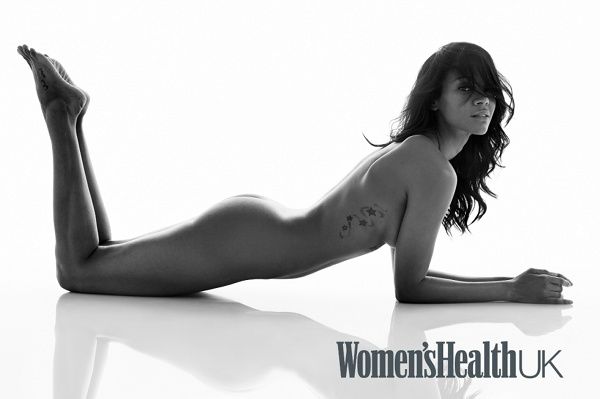 On listening to nature:
This past year I've had to start letting go. My body dictated it as if saying, 'Slow the f**k down!' ... And I struggle with that. I love to be an athlete.' 'My body is less toned. I do look in the mirror and see things I don't want. My first reaction is I breathe and I think, 'I'm a woman, I'm 36, my body is changing.''
On husband Marco Perego:
We give each other a great deal of support and love but it wasn't because we found it in each other, we came that way and then got together.  That's what I love about it. I do believe whatever's meant to be will be - but had the universe said,  'Let's just wait, he's going to come into your life later,' I would've been fine on this journey I was on just knowing who the f**k I was."
Zoe's issue of Women's Health UK is out now and her new flick Guardians of the Galaxy hits theaters August 1st.  Hot pics!
Photos Women' Health UK