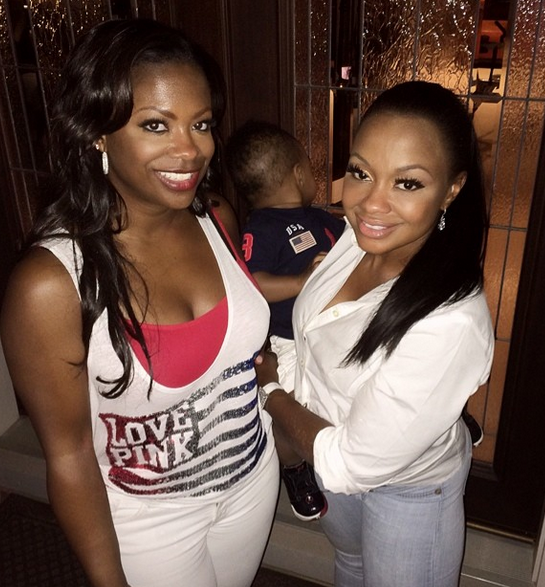 Phaedra Parks is NOT taking a leave of absence from "RHOA"...and she's even filmed scenes with jailbound Apollo Nida!  Get more deets on Phaedra's RHOA situation inside and the good news about VH1's "Hit The Floor."
Rumor control!   Contrary to online reports, Phaedra Parks (shown above with RHOA co-star Kandi Burruss) has not taken a leave of absence from "RHOA."  While a story hit the net that Phaedra walked out on the show, it seems that's not fully the case.
TMZ reports that Phaedra has been filming for a month and has taped several scenes with Apollo Nida, who'll soon depart for an 8-year jail sentence.  While Phaedra may miss some filming to take care of family business, there's no way she'll allow Apollo's situation to cut in on her bread and butter.
In other tv news.....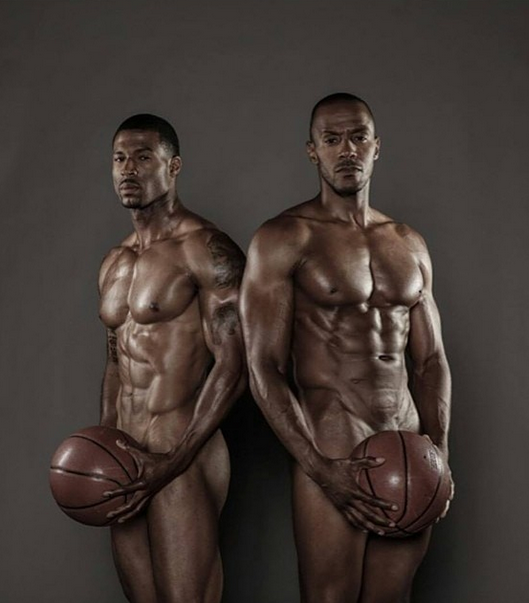 VH1's hit scripted series "Hit The Floor" has been renewed for season 3.  While we enjoy the dance scenes and the thrilling soap opera storylines, we're most excited that we will get a third season of stars McKinley Freeman and Rob Riley. 
Logan Browning, who plays "Hit The Floor" villainess Jelena, celebrated the good news on Instagram with a cast pic and a word of thanks for her fans,
"From the day I earned the privilege of playing Jelena to us now being a third season show, I've grown so much. In faith, character, performance, dance, even this new found popularity. I didn't expect any of it, but from the beginning of it all to today I have kept my dad's words close to my heart. It's what I've done & it works so it's what I will continue to do..."Have fun"! Thank you for having fun with us Devils Nation! Enjoy the last 2 episodes & we'll see you in #HTFSeason3"
Susan Levison, EVP of Original Programming & Production for VH1 said, 'Hit The Floor' delivered again with fantastic ratings and social media engagement in season two, especially among women. We look forward to seeing what kind of trouble the Devil Girls will get into next season."  And perhaps VH1 could do us all a favor as dedicate the entire season to the making of the faux ESPN "Body Issue." Just a thought.....
Photos via Phaedra Park's Instagram/TheYBFDaily Instagram/Logan Browning's Instagram