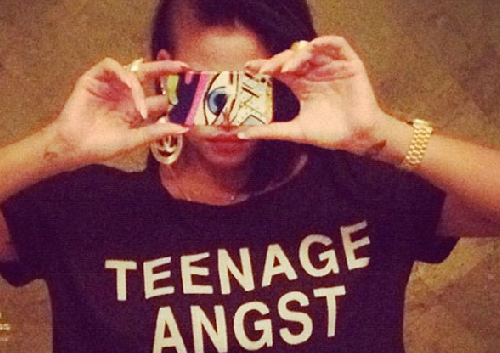 Cassie Ventura is showing her fans her newest piercing.  It's not her nipples or lady bits...we've already seen those.  Check out what is allegedly Cassie's newest piercing inside...
Casandra Ventura is all about the tats and piercings these days.  And even though the pics aren't on her twitter or tumblr (as of right now), these pics surfaced online alleging to be images of her new "epidermal" piercings.  The pic above you can slightly see the silver ball stud.  And in the pic below, you see it's right above her clavicle by her throat: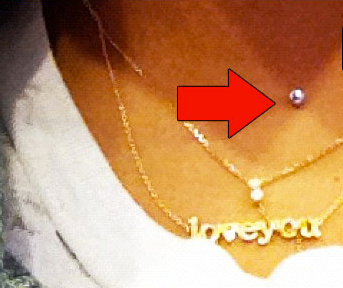 Ouch!  You feelin' this?
*UPDATE* Reportedly, Cassie had the piercing removed.