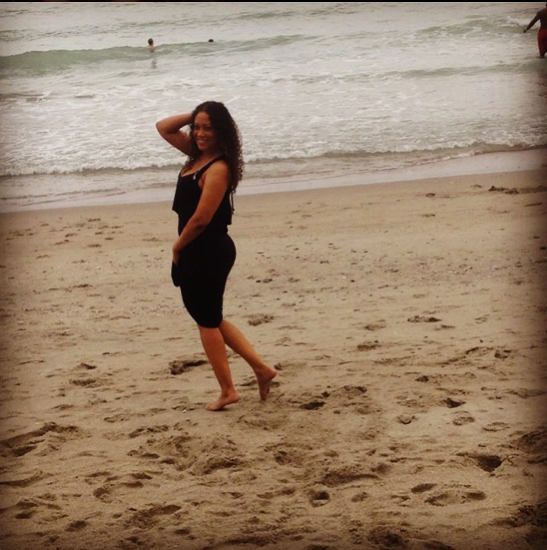 Remember Farrah Franklin, one of the members of Destiny's Child when the group had a seemingly revolving door back in 2000?  Well, she's been arrested, again, for Disorderly Conduct.  Deets inside...
Uh oh.  It's like 2011 again.  But this time, Farrah Franklin was arrested Sunday morning for Disorderly Conduct in South Carolina after spending the day at Myrtle Beach.  It's unclear what went down exactly, but TMZ reports that they confirmed with police that alcohol WAS involved.
She was reportedly taken into the Horry County Detention Center in Conway around 5AM.
After her mugshot (above) leaked, Farrah blamed the media for being "dumb".  She posted the below on her Instagram account late Sunday evening:
And added:
That part! I'm good just hate the dumb media sometimes, but hey this is the job I signed up for. So I respect it #TurnDownForWhat #TeamFARRAH #GodsChild #Instagram
We're just over here trying to figure out which job it is she's speaking of.  Either way, she jetted out of Myrtle Beach Sunday afternoon.
In case you forgot...
Photos: Farrah's Instagram