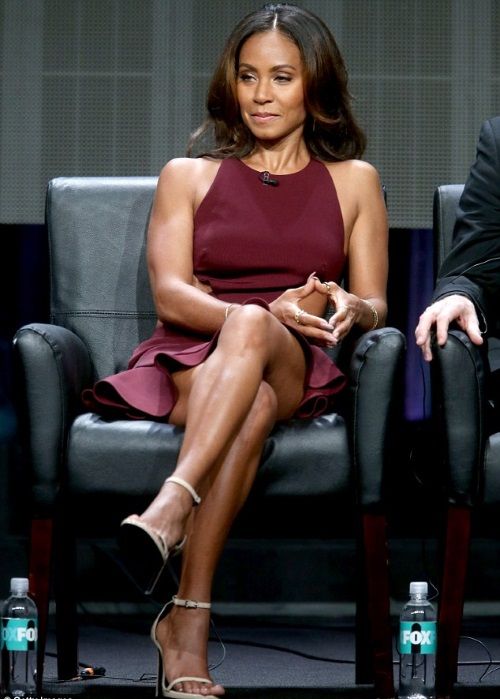 Jada Pinkett Smith and her killer legs took center stage during a recent "Gotham" press conference.  Get deets on her new show inside and watch Ashanti's new video with FLOTUS' campaign.
Jada Pinkett Smith, who'll be hitting the small screen as Catwoman, is heading to the small screen this fall where she'll star in Gotham, a new series from FOX that tells the story of Detective James Gordon, a young Bruce Wayne and the Gotham City Police force. The show will also tell the origin stories of several Batman villains, including Fish Mooney (Jada's character) and the Penguin, one of Jada's rivals. 
The press conference was a part of the Television Critics Association summer press tour and Jada's legs and short dress (with cut-out panels) stole the show.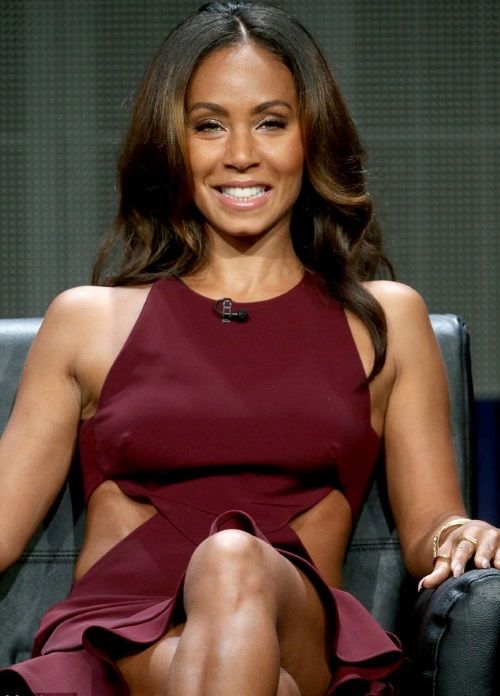 The series starts on September 22nd and show creator Bruno Heller told the panel that the show isn't really about superheroes...it's about real people. "If there is a superhero on this show, it's Gotham. To me, heroes are more interesting than superheroes because the difference is superheroes do the impossible, and drama is really about the physically possible."
Hmm...the show sounds entertaining, in that whole Smallville-type way. Will you be watching?
In other news:
Ashanti is starring in "Just Believe", a song and video from First Lady Michelle Obama's Hip Hop album Songs for a Healthier America (available now). The 19-track "rap" album is a joint project from FLOTUS and Partnership for A Healthier America aimed at inspiring healthy living among our youth. It's also a part of the First Lady's "Let's Move" campaign, which aims to fight childhood obesity.
"Just Believe" also features Artie Green, Gerry Gunn, Robbie Nova and Chauncey Hawkins.
Photos via Getty Images