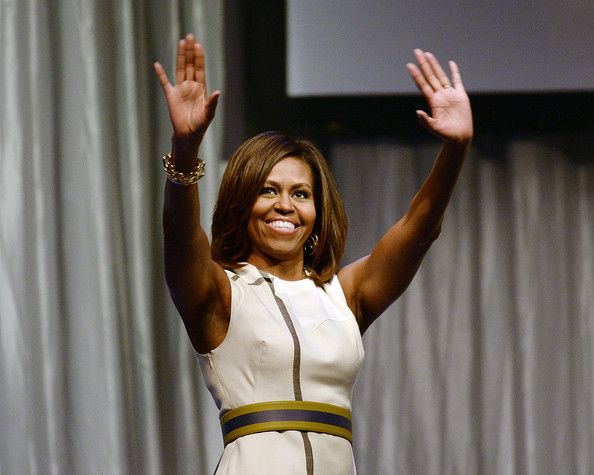 Yesterday, Janelle Monae was honored by FLOTUS Michelle Obama during the Grammy Museum's Education Awards luncheon. Meanwhile, Willow Smith put her vocals on display in Brooklyn, singing a duet with singer SZA. Deets and video inside…
Our First Lady Michelle Obama was at Club Nokia in L.A. yesterday to deliver the keynote speech on the importance of keeping arts education in our school systems and to honor singer Janelle Monae at the Grammy Museum's Jane Ortner Education Award luncheon.
The six-time Grammy nominated singer was honored, along with teacher Sunshine Cavalluzzi, for her efforts in mentoring young students through the Grammy Museum's educational efforts.
During Mrs. Obama's speech, she talked about expanding programs for the arts so that each child is introduced and exposed to the arts, which she believes is the key to unlock a world of possibilities for our young people.
She said,
"So many of the young people walk away transformed with a new sense of purpose and hope," she said. "Engagement in the arts can unlock a world of possibilities for our young people. ... For many young people, arts education is the only reason they get out of bed in the morning, just like Janelle." 

 
Peep "The Electric Lady" embrace Mrs. Obama with a hug and her moves during her performance below: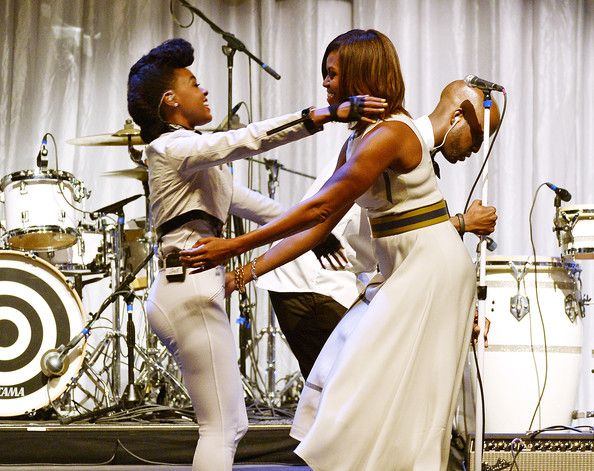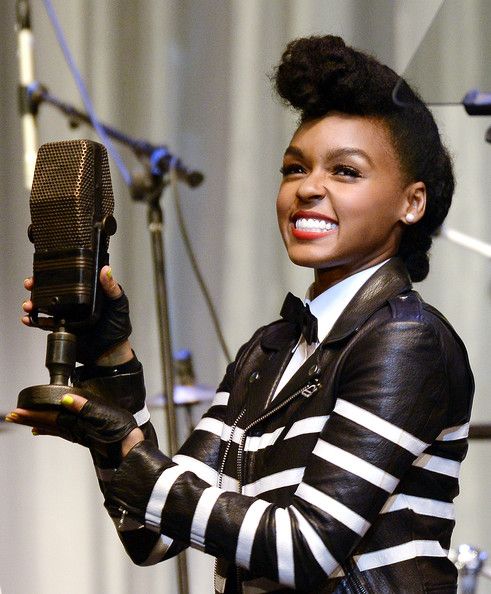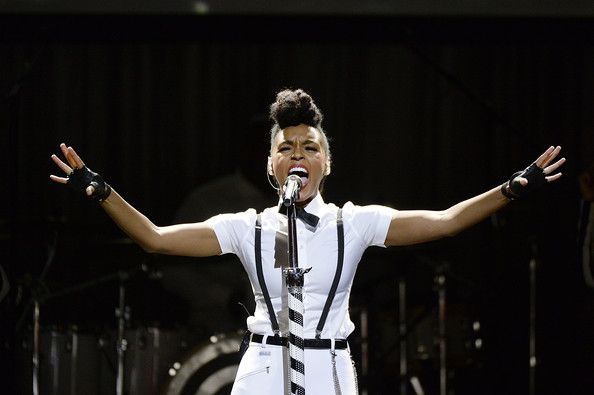 Yes Janelle!
And in Brooklyn....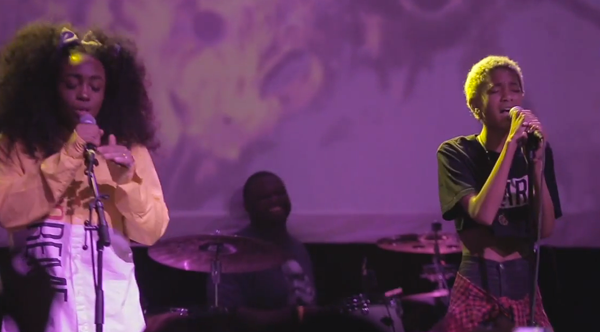 We recently introduced you to singer SZA, who is labelmates with one of the hottest rappers out right now, Kendrick Lamar.
On Tuesday night, the budding songtress took the stage at Rough Trade in Brooklyn to perform before a sold out crowd. And who does she bring out to help with her vocals? Willow Smith!
After performing tracks from Z EP, SZA bought out Willow to perform a duet to an unreleased song titled "Domino." And Willow sounds great.
 
Check it:
After their performance, SZA sent a special thank-you to the 13-year-old starlet/singer via her Instagram saying, "Thank you to my baby girl my sunflower my genius my sister @rookooks (willow smith) for coming out to perform our special song tonight !!! baby your such a force to be dealt with and tonight you gave them a GLIMPSE..glow on I love you...if you wasn't there to hear it you wasn't there.. You'll have to wait ;) #CUBANPETE"
Nice.
 
Photos: Getty