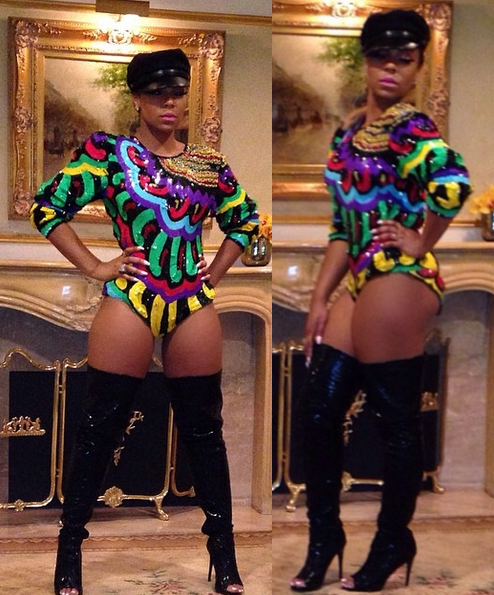 Ashanti kicked off NYC Pride last night with a performance at Stage48.  See performance clips and pics inside, and decide if we love her look...
Braveheart songstress Ashanti headlined 2014 MEGA PRIDE NYC with a performance at Stage 48 in Manhattan last night.  And she brought the colorful revealing onsie out for the kids.
She rocked the stage in a custom-deisgned look from @JustDramatik and thigh high boots.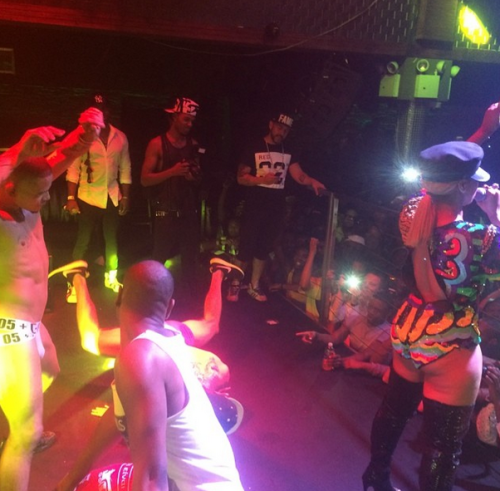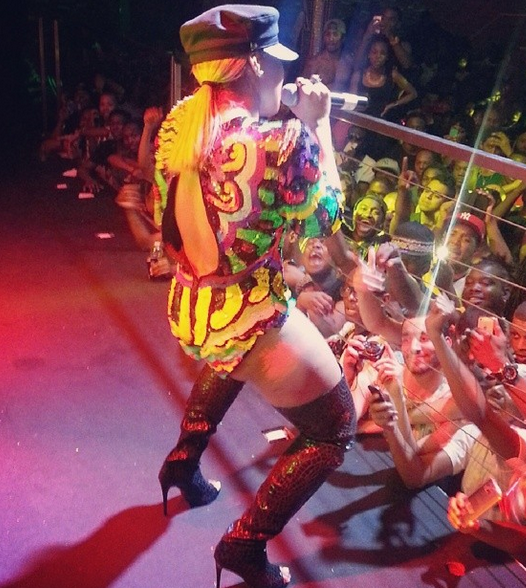 With her latest release Braveheart still riding the charts, Ashanti treated fans to a string of classics like
"Baby" and "Foolish" and new hits like "I Got It."  See performance clips here: 
"Foolish"
DO WE LOVE IT?!
EXTRAS:
1.  "Designing Women" star Meshach Taylor is terminally ill. Story.
Photos via Justdramatik/misterlouieig/Ashanti Instagram