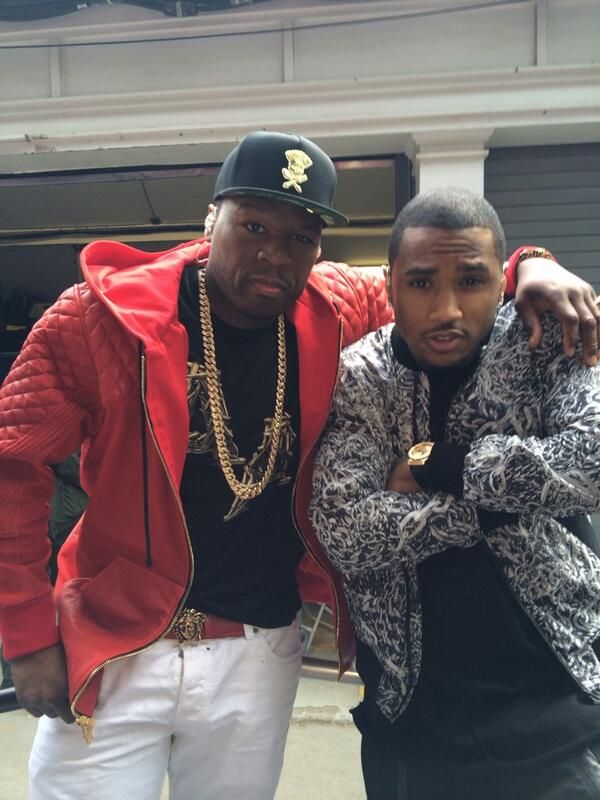 50 Cent took over the "GMA" Summer Concert Series today in Central Park.  And he brought his homies Trey Songz (picture backstage above) and Joe to help on a few tacks.  And he also talked about that horrific METS game First Pitch of his.  Plus, Jaged Edge is back.  Their new song is inside...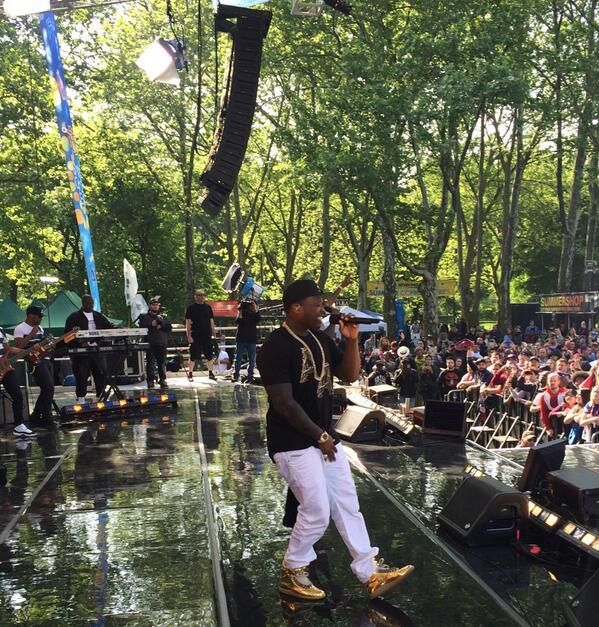 Curtis "50 Cent" Jackson pulled up to Central Park in his white Lambo this morning to rock the "GMA" Summer Concert Series stage in his hometown.  But before performing, he talked about that horrific pitch at the METS game he threw the other night.  He said:
"That was Curtis that did that. I'm trying to get Curtis to be like 50 Cent. Curtis just does things for no reason.
He revealed even the NYC cops were mad:
"I got pulled over NY City police. Like, what did I do? I was a little nervous because I was getting pulled over. And he said, 'You know, that pitch was terrible!'
He didn't give me no ticket, no nothing. He said 'I don't want to mess up your day, but that pitch, it made me laugh.'
50 also said it wasn't a publicity stunt, despite reports claiming it was.  He said,"Nah, it slipped. I'm not a professional pitcher, I make music."
Check out Fif performing "Smoke", which appears on his upcoming Animal Ambition album (due out June 3rd), with Trey Songz. Plus, his sit down with and performances of "In Da Club" and "Big Rich Town", which is the theme song for his new show "Power", with Joe.
And look who's back:
Yep. Jagged Edge. The ATL-based group just released a new song called "Hope".  It's the new single from the group, produced by Bryan-Michael Cox, and available with all digital retailers on June 17th.
Check it out below, or click HERE to listen.
Photos: GMA's Twitter/Jagged Edge's Twitter