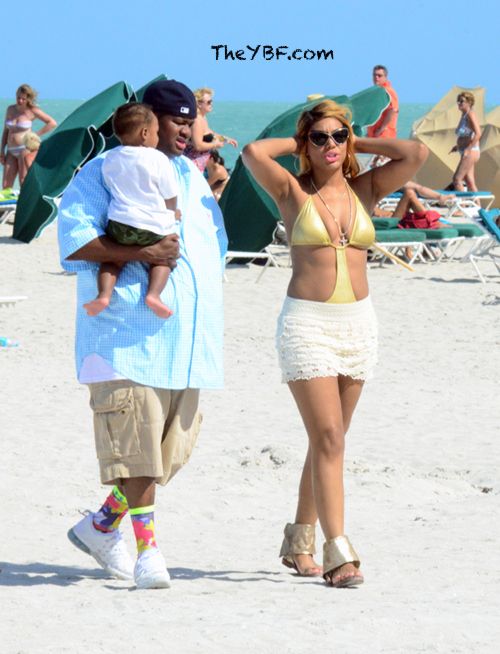 Tamar Braxton is taking a little time in between tour stops to film the new season of her reality show "Tamar & Vince".  And she's showing off the progress of her post baby bod in a monokini.
Check out the sassy songstress hitting Miami beach with hubby Vince and baby Logan (and the camera crew) in tow inside...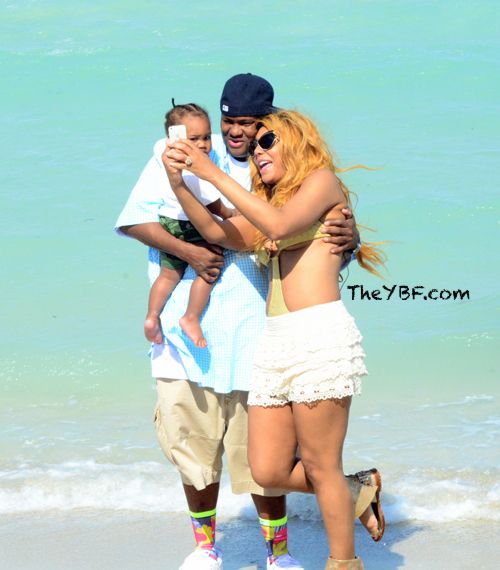 Let me take an US-sie!  Tamar hit the beach in Miami yesterday after her Friday night 'Love & War Tour' stop in the city.  And the gold monokini & lace shorts-wearing mama brought her baby boy and her man Vincent to the beach while the cameras rolled on the new season of their reality show.
The trio posed it up for an US-sie and Tamar & Vince held hands while showing cutie Logan all the beach sights:
Logan turns 1 in a few weeks, and it looks like he has this walking thing down to a tee.  Cute! 
Check out his too cool for school beach look: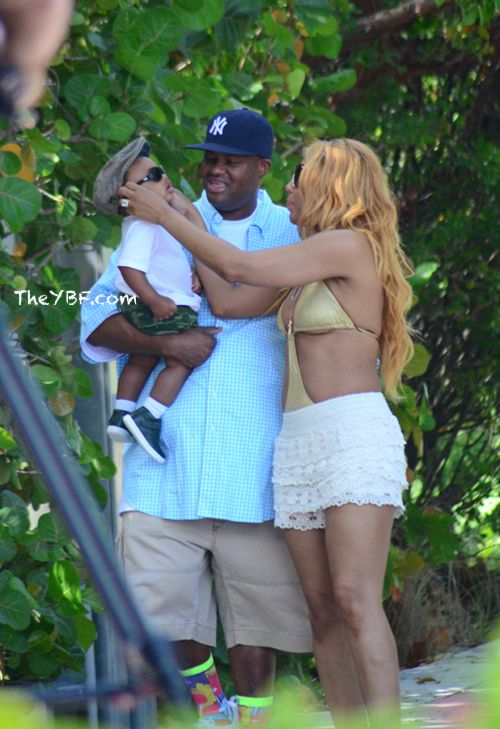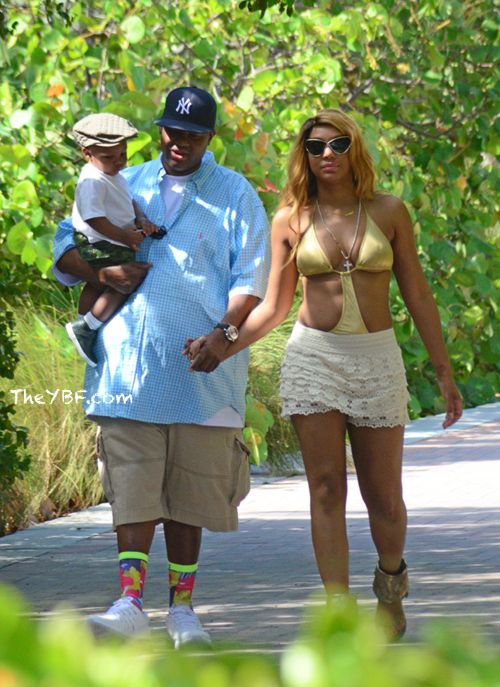 Adorbs.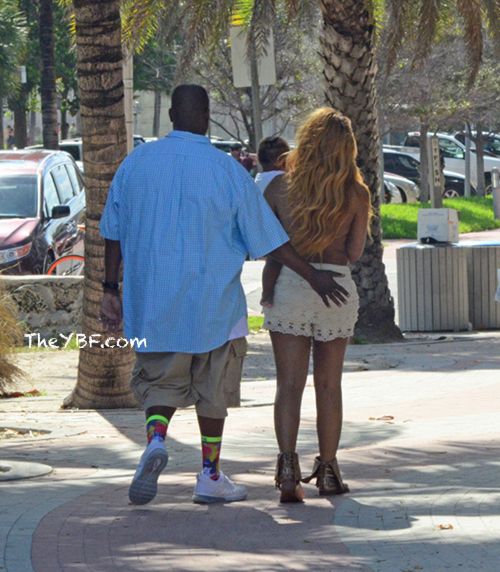 Y'all know Vince copped a feel on their way back to the hotel.  And it looks like she'll be skipping tonight's Billboard Music Awards.  The "One" singer rolls into Orlando tonight for her show at the House of Blues.
Photos: Splash