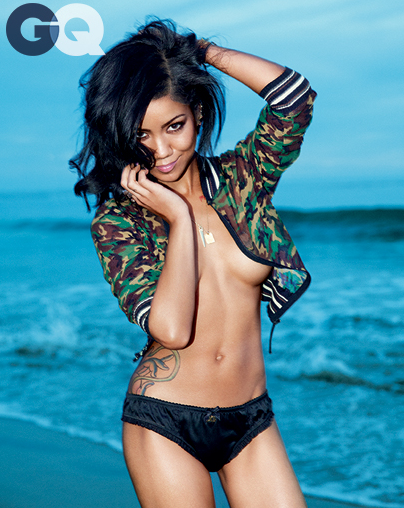 QUESTION: What does Jheno Aiko want?  ANSWER:  A frugal man who loves to smoke weed! Find out what else she told GQ Magazine inside....
In the May 2014 issue of GQ, "Comfort Inn" singer Jhene Aiko opened up about her Souled Out album, revealed the type of man she's into and shared her love of marijuana.  In addition to the interview (which includes a few racy pics) Jhene did a BTS video where she described her perfect date. Check the highlights:
On what she looks for in a man:
"If a man has a chef and maid, then I can't practice my domestic powers. Mostly, I just don't want a guy who would waste money."
On her interests:
"I probably smoke weed twice a week and have no problem sleeping for ten hours."
On her album, Souled Out:
"There's no fucking around with this album."
Watch Jhene Aiko describe her perfect date:
The May 2014 issue of GQ is on newsstands now.
PHOTOGRAPHS BY SILJA MAGG