While Meagan Good and DeVon Franklin were all smiles at dinner in L.A. last night, Jordin Sparks was flossing that fab new bikini body in Vegas alongside her boyfriend Jason Derulo....
Actress Meagan Good was spotted leaving Craig's restaurant after having dinner with husband DeVon Franklin and family in West Hollywood.  And she's rocking new curly hair that we're loving:
 
Cute!  Meagan's gearing up for the full out promo tour for Think Like A Man Too: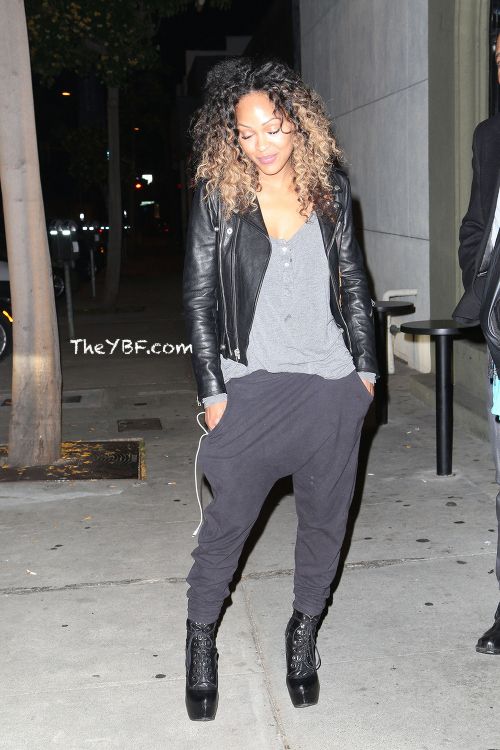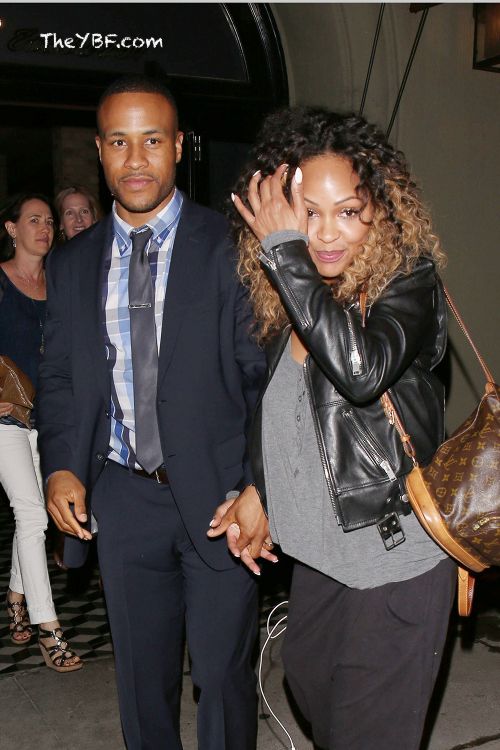 Casual, comfy and cute is her staple look.  And we're feeling it.
In other couple's news: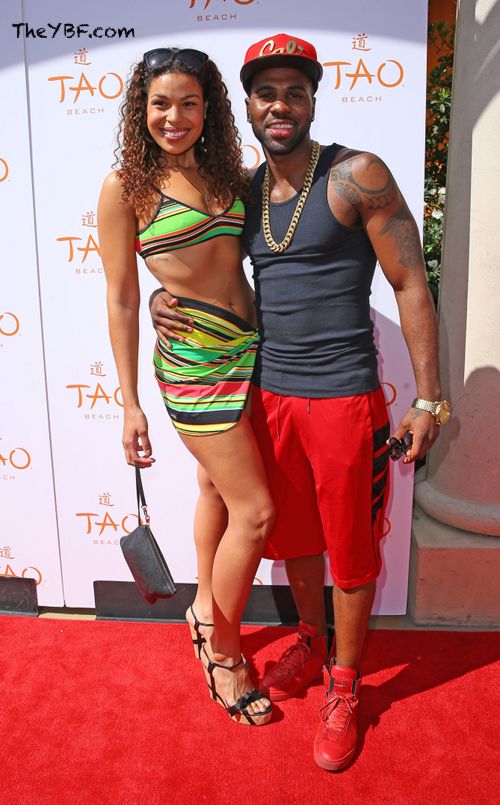 Yep, this is what Jordin Sparks is looking like now.  The "No Air" singer has been in hard core workout mode for the last several months (or longer).  And she showed off her progress in a tiny striped bikini (that she saved from the 90's) and Louboutin wedges on the red carpet at Tao Beach Season's grand opening in Vegas. 
And her boo Jason Derulo was right by her side to hold on to those curves and to host the event.
She told her fans about her big step she's taking by hitting such a public event in a barely-there swimsuit:
My bathing suit today! BIG step for me to wear something like this on a carpet. Yeah, yeah, yeah I know it was for a pool party...but for ME, this was HUGE. I'm still learning more about my health & body confidence everyday! I always want to keep growing! Some of the pics might look crazy & that's okay! Will there be some unflattering angles? Yeah. Will I have some jiggle here, some flab there? YUP. Am I continuously working to be fit & healthy? SURE AM! I've come a long way from where I was! I love my life! I love who I am & who I'm becoming!! One step at a time... (This bathing suit is Pan Dulce from the mid 90's. My parents owned a tanning salon for a bit & when they closed it, I kept all the extra suits. They didn't fit me then but they sure do now! I JUST took the tag off of this one today!!
We don't see any of these problem areas you speak of Jordin.  Keep up the fabulous work!
More pics of the 24-year-old singer/actress hottie: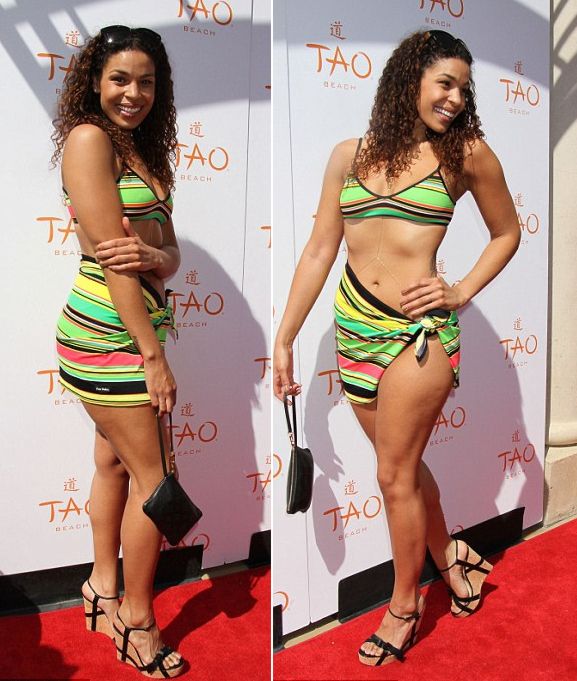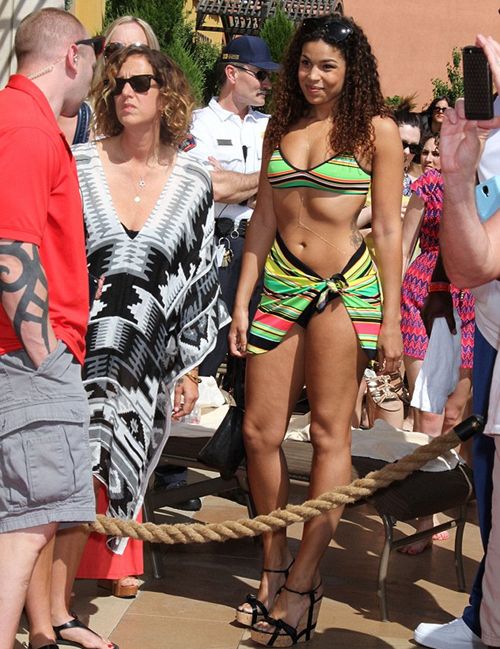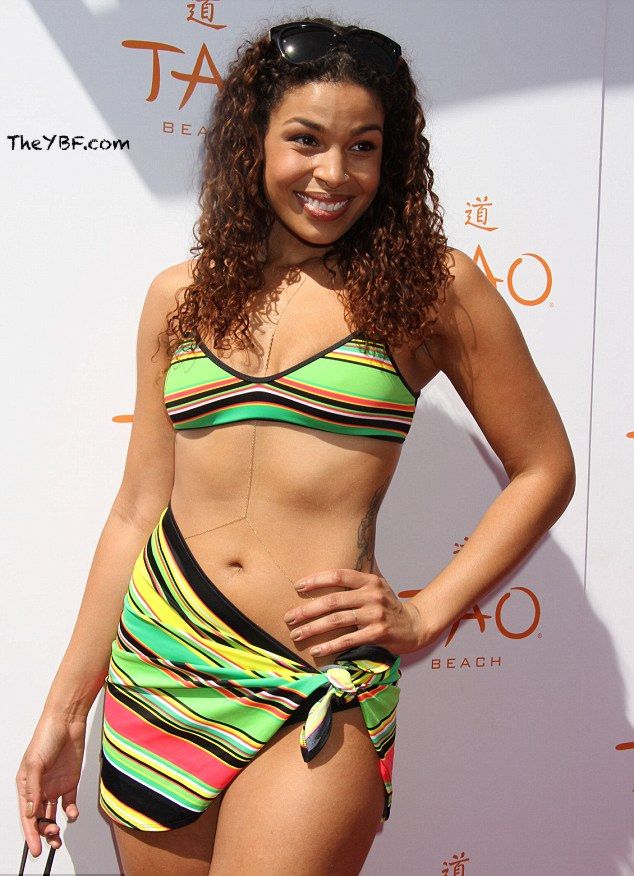 "Talk Dirty To Me" singer Jason recently revealed how the twosome are handling the "industry pressure" to get married:
'What we have is amazing and what we have is forever, so there is no rush.  When the time is right and the stars are aligned perfectly.  I always have to tell myself to not allow [speculation] to interfere in the beauty that we have, and I hope that she knows that as well.'
Do you....
Photos: WENN/Pacific Coast News