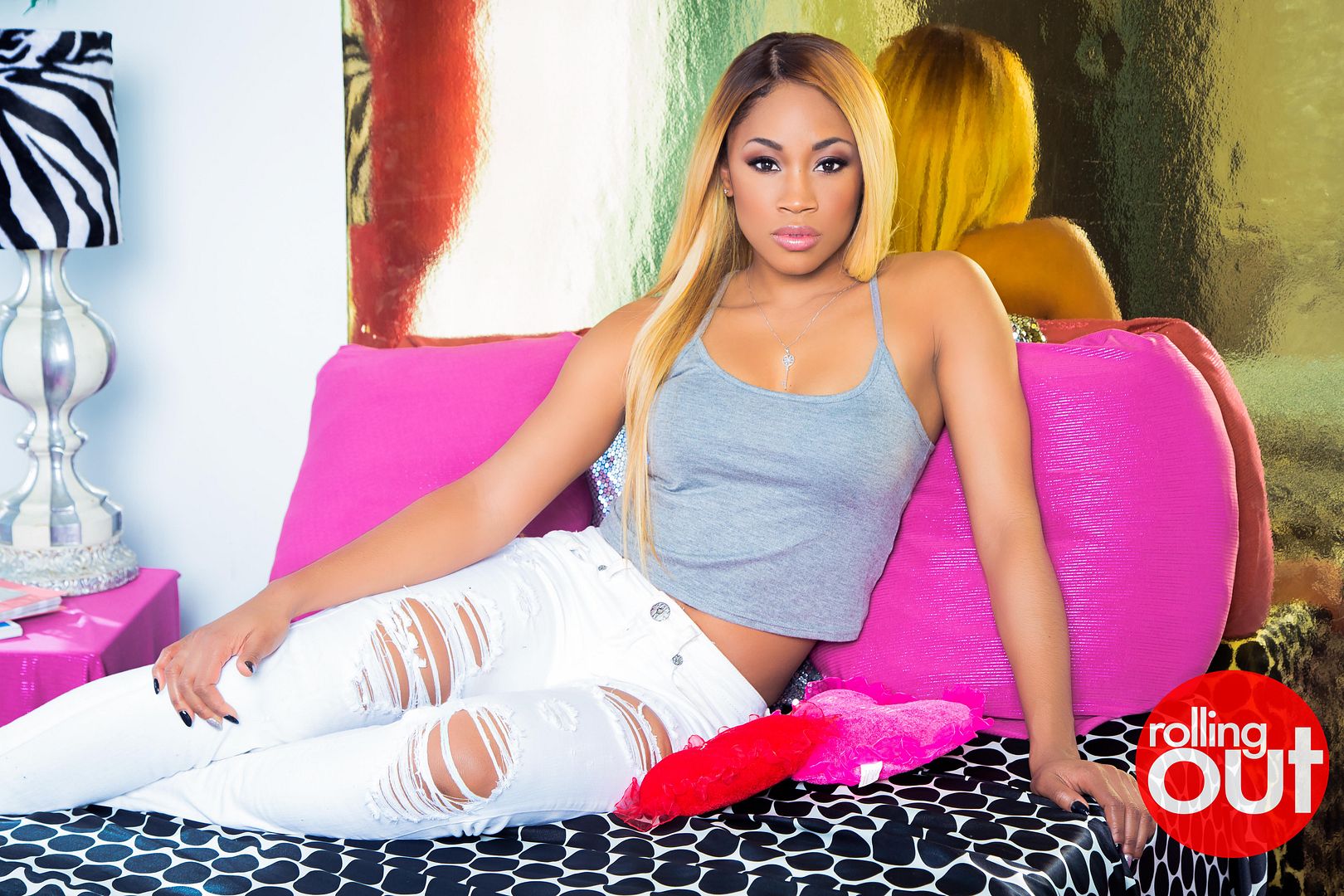 We can't be the only ones obsessed with E's show "Total Divas".  And now that the Funkadactyls have become two of our fave fab chicks, one half of the duo is getting her shine.  The fabulous Ariane Andrew covers the latest issue of ROLLING OUT where the "Total Divas" star dishes on her success in a world of muscle-bound men.  She's not your typical wrestler...
26-year-old Ariane Andrew, whose stage name is "Cameron", is breaking ground as one of the WWE Divas and stars of "WWE Monday Night Raw." Every week, she reaches nearly 280 million fans around the world as one of the handful of African Americans who've become franchise players in the field (see WWE's David Otunga).  
During the first season of "Total Divas", we saw her struggle with fibroids and her (semi-funny) obsession with getting a boob job.
Now, fit and fab Ariane (who's WWE partner is fellow fab chick Trinity Fatu), is expanding her public persona with a cover story in ROLLING OUT.  We get to know who she is outside of the ring and how she found success in a male-dominated field.  Here are the highlights:
On being a role model:

I am happy to be black and a role model for little girls and boys to have an inspiration to look up to. WWE is a humongous, worldwide, international company. I am glad to be able to be a role model and to show kids [that] if you work hard, have dedication and have drive, you can achieve anything. The sky is the limit. You constantly see new demographics coming in and watching the show; especially now after 'Total Divas.'

 

 

On finding success in a male-dominated field:

This is a sport that is usually dominated by men. So it's awesome to be a strong, black American woman in a world that has been predominantly for men.

On her E! reality show "Total Divas":

"You have seven girls together so there's going to be talk, there's going to be drama and there's going to be breakups. It's a competitive world. You see all of us girls duke it out trying to make it to the top. At the end of the day, we are family and we come together and we are friends. But, you see the roller coaster of emotions."

On being a top wrestler:

No one can just get into the ring. It requires a lot of practice. I had to go into the Florida Championship Wrestling developmental program in Orlando, Fla. It's where the WWE superstars and divas go to train before they can make it to the main roster. Taking a bump is not easy. The people you see on TV doing this all trained hard. It looks easy, but it really isn't. You have to have thick skin and work hard to perform inside the ring.

 

 

On finding love and mainting a relationship:

With our job, we have very busy schedules and we are on the road a lot. It's not like any other sport where there is an off-season. We are constantly going. You miss birthdays and special occasions, but that's all a part of being in this business. Sometimes it can be difficult, but I feel like if you have someone who is strong and supportive and he's going to be down for you, then the relationship is going to be great. No matter what relationship you have, there [will] always be ups and downs. My boyfriend is amazing and strong; he is perfect sometimes. I feel like no matter which way you choose, relationships are going to have pros and cons. But, I love my man and he is super supportive.

On participating in Wrestemania 30 (April 6th, in New Orleans):

It's a dream to walk down that ramp at WrestleMania. I've been a part of WrestleMania before as a dancer, but my dream for this year is to actually step in the ring and be able to take action. It's an amazing experience. I'm definitely looking forward to WrestleMania.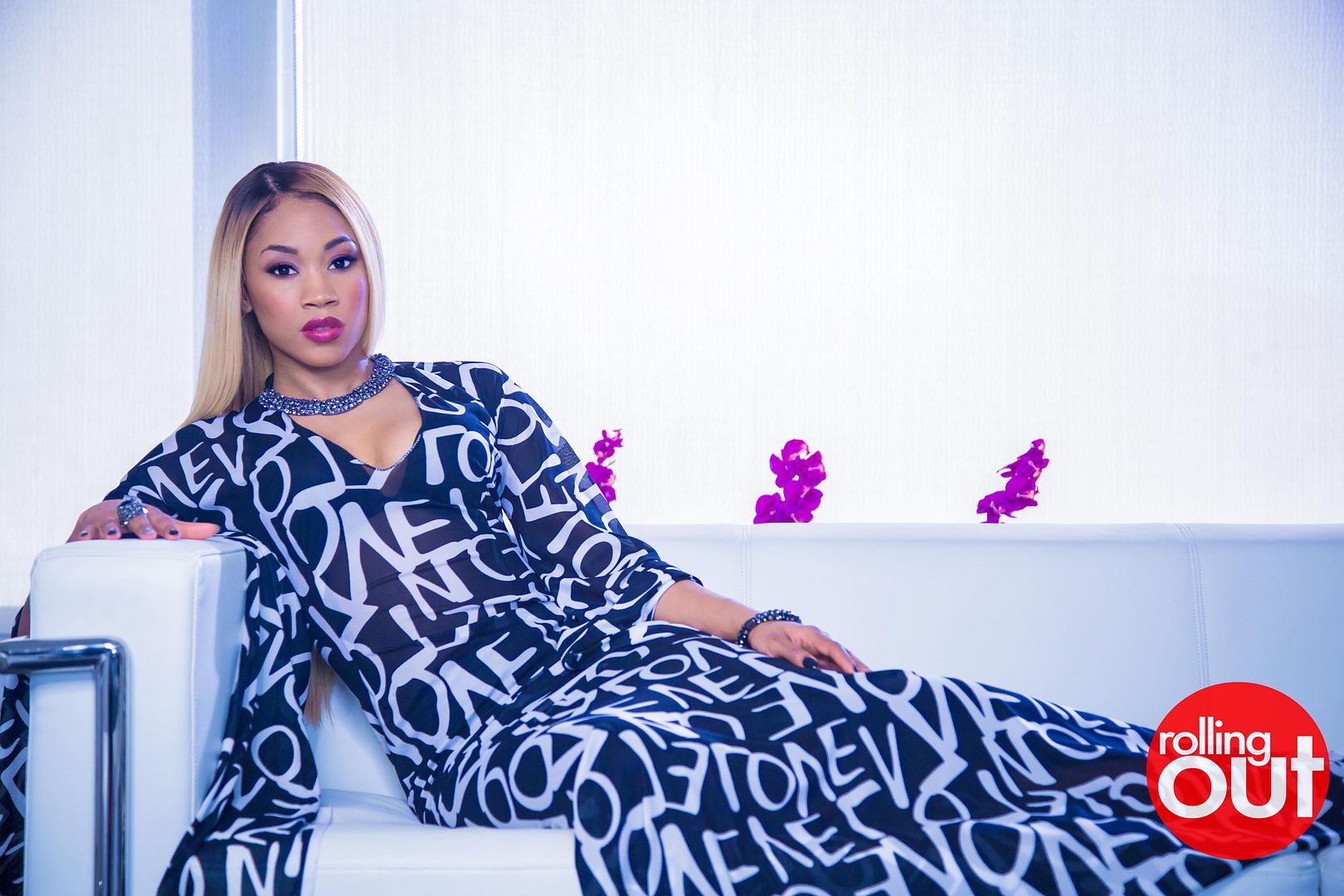 Loves it!  Pick up your copy of Ariane's issue now. 
Photos via ROLLING OUT