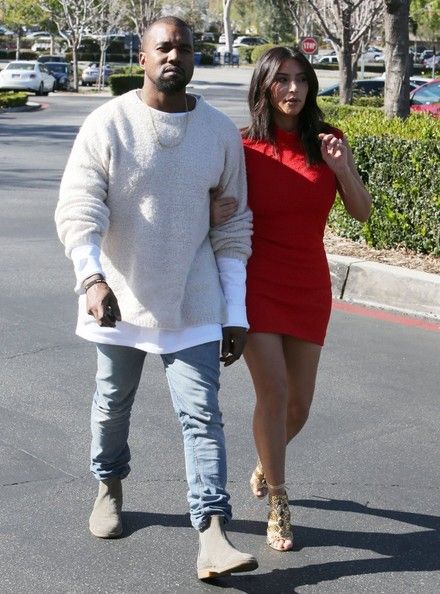 Kanye West and Kim Kardashian left baby North at home to spend some quality time with one another. Check the pics of the couple catching a movie inside...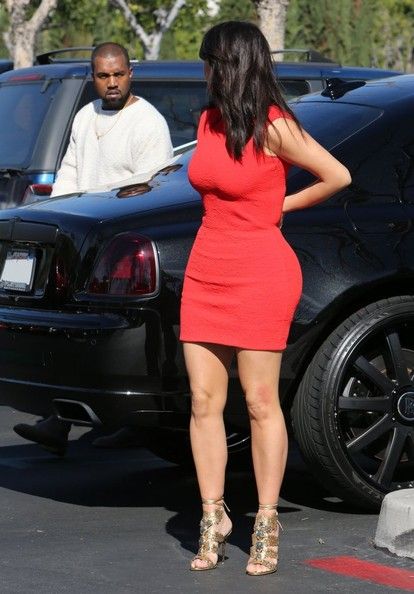 Kanye West and his fiancée Kim Kardashian got some down time and hit up a movie in Calabasas on yesterday.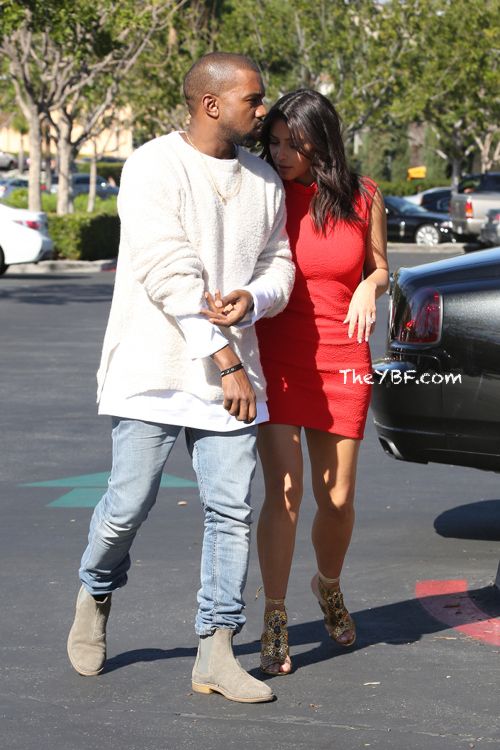 North's parents were arm-in-arm as they talked and walked inside the movie theater.
Kim glammed it up in a skin-tight red Alexander McQueen mini dress paired with gold Sergio Rossi gladiator heels while Kanye was really casual and laid back in jeans and a sweater.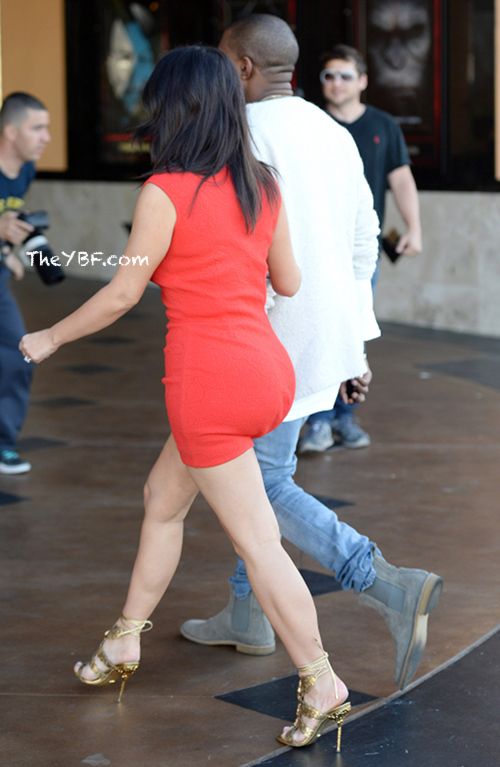 The reality star announced her baby clothing line Kardashian Kids is now available at Babies R' Us and available to order online.
She tweeted, "Today is the day! @kardashiankids launches today and in @babiesrus stores tomorrow!!!!!!"
She then took questions from fans on Twitter and responded to one question, "We wanted to start out with a line for little girls first but would love to release one for boys, too!"
Nice.
BONUS: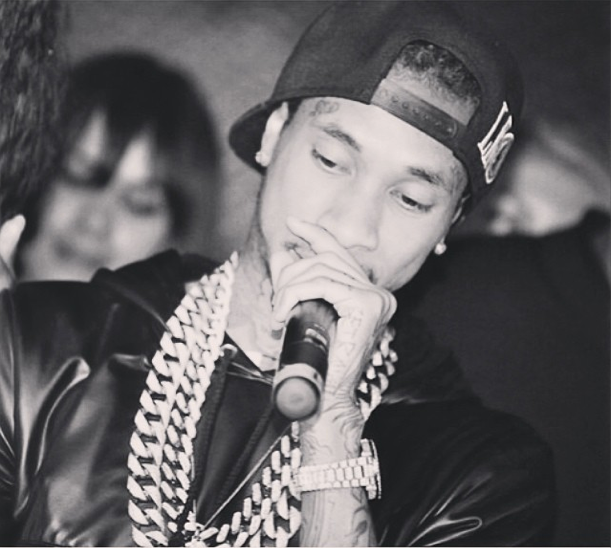 Young Money rapper Tyga owes nearly $100,000 in taxes.
According to TMZ, in 2009 he owed $11,201, in 2010 he owed $4,437 and for 2011 he owes a whopping $76,008. That equals to $91,646 in back taxes.
Guess he should take a trip to "Rack City" for a loan.
Photos: Splash/Fame/Tyga's IG