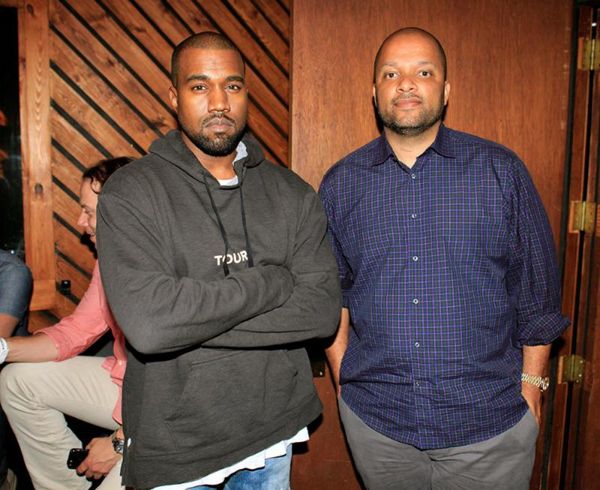 Jay Z and Kanye West took the stage in Texas at SWSX Wednesday night. Check out their performance and pics Kanye snapped around inside…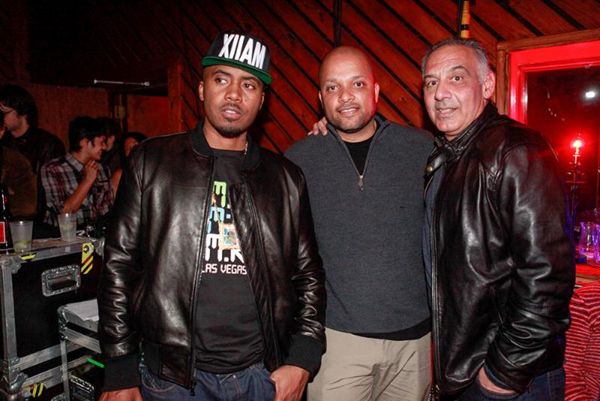 Jay Z and Kanye West(The Throne) rocked the stage at this year's SXSW down in Austin, TX thanks to Samsung.
Giant tech-company Samsung gave out wristbands only to owners of Galaxy devices who had downloaded the radio app Milk Music. The Galaxy Experience pop-up location distributed the wristbands on Tuesday starting at 10AM. Each fan was given a blue wristband band and was allowed to +1 to the event. Fun times!
 
The doors to the Austin Music Hall opened at 9pm but hours before the concert started, anticipating fans were lined up for blocks to make sure they saw The Throne touch the stage.
Jay and Kanye performed N*ggas In Paris three times, and rocked out with most songs from WTT and a few classics.  Check out the videos above (several performance sin the playlist).
Before hitting the stage...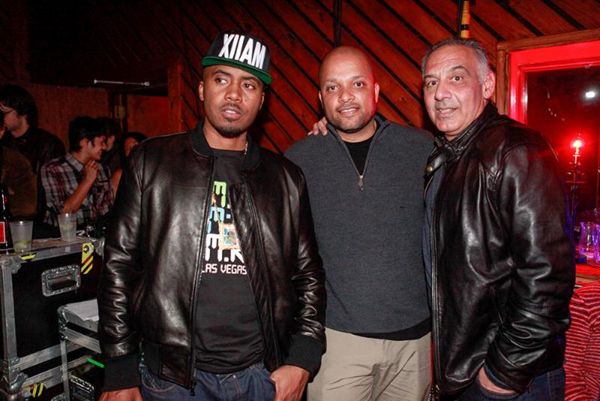 Kanye, Jay Brown (above) and Nas hit the 3rd Annual Live Nation/Roc Nation Raptor House in Austin, a place where top executives, thought leaders and influencers can entertain and be entertained.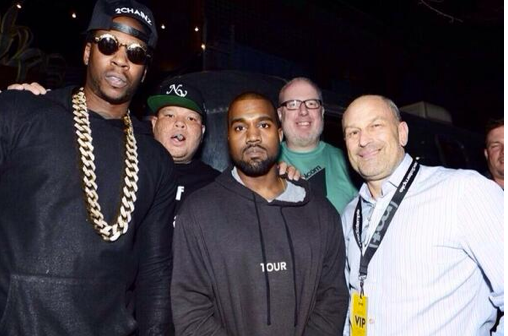 Kanye was also spotted backstage at Def Jam's 30th anniversary party/concert held Tuesday night at Stubb's BBQ restaurant. There were performances by 2 Chainz, Pusha T, YG and more Def Jam artists.
Yeezy snapped a pic with 2 Chainz, President/COO of Island Def Jam Music Group Steve Bartel and Chairman & CEO of The Island Def Jam Music Barry Weiss.
Ye' was in really good spirits, which doesn't happen that often, snapping photos with fans also: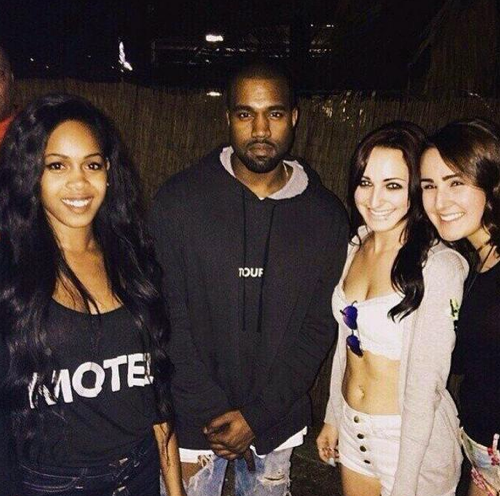 Nice!
BONUS: In sad news, a driver at SXSW broke through a barricade around midnight last night.  And after running into patrons, his actions claimed the lives of 2, while leaving 5 in critical condition, 3 in serious, and 13 others transported to area hospitals.  The driver, very possibly intoxicated, attempted to flee the scene, but was apprehended by Austin police.  Tyler The Creator cancelled his show due to the tragedy.
Photos: ‏@defjamrecords/@963RnB/@ulovei/@calebmak/@gmendoza/@TeamKanyeDaily, Danny Ghitis