Karrueche Tran posted a tweet that "might" confirm a split from Chris Brown.  Again.  See what she said inside....
Karrueche Tran, shown above leaving her hotel in SoHo to catch a taxi, "might" be a new member of the Single Ladies Club.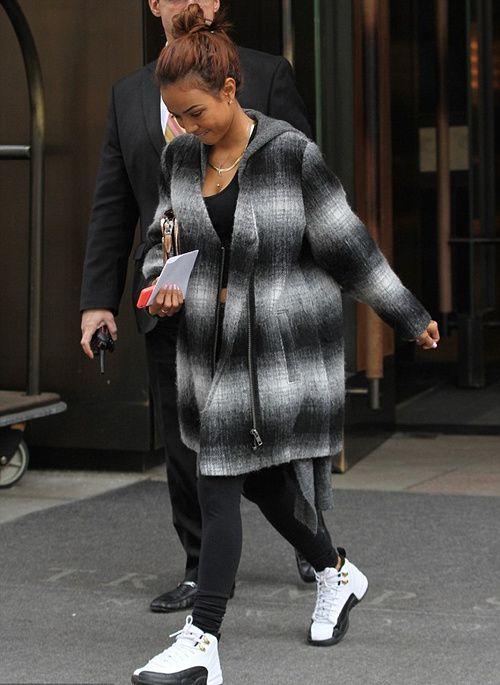 KT has been partying and clubbing in NYC for a few days and she seems to be living the life of a high-flying single gal.  As Chris Brown deals with his bi-polar diagnosis and pulls his life together, KT tweeted, 
We could interpret her tweet a few ways.  Maybe she's not dating anyone because she's already with someone.  Or, maybe she's not "dating" because her man is fresh out of rehab and needs to be alone.  Either way, she seems peturbed by people thinking she's still dating Chris...despite the fact she's recently posted pics of them cuddled up and she's been a fixture by his side at his court hearings.
Just in case the mean IG comments keep coming at her (people drag her often for various hateful reasons), she rolled out of Soho in a pair of Jordans, black tights and a black sports bra with her red hair tied up in a bun.  In case somebody gets cray IRL? We doubt she's a rumbler....but you know, a chick has to stay prepared...
 
Photos via Blayze/Splash