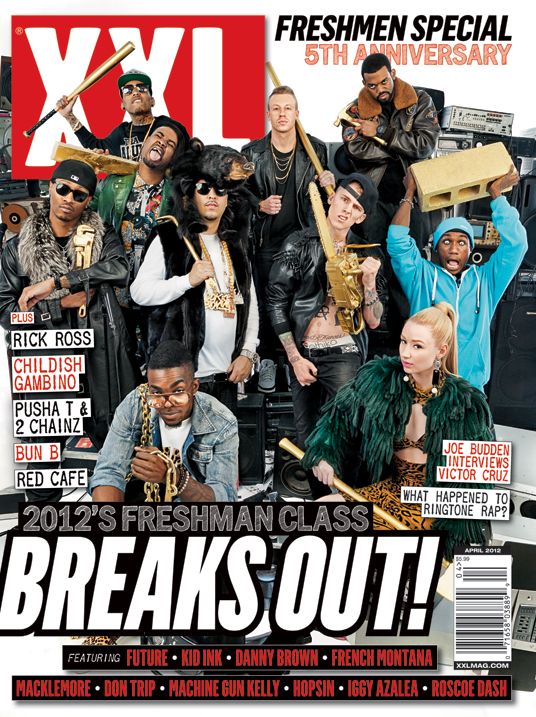 In the cover that always sparks heated debates amongst the hip-hop crowd, XXL magazine just dropped their 2012 FRESHMEN CLASS List.  Check it inside...
Clearly I'm getting old as hell since I recognize all of 4 names (and probably 1 song total) on this entire list of 10.  And that's only because their bosses Diddy & T.I. constantly push them on every interview, every show and every video they're in themselves. 
Anywho, the kids of the class are:
Machine gun kelly
Danny Brown
Kid Ink
Future
Roscoe Dash
Hopsin
Macklemore
Don Trip
Iggy Azalea (The only female)
French Montana
XXL's snippet about it all:
In the past five years that XXL has been picking Freshman classes, never once has making the list been easy. This year included. Similar to 2011, the hype around the Freshmen Class has continued to grow by leaps and bounds, surprising even us with its popularity. For this class the buzz began earlier than ever, four months before the cover was even shot. And it seemed like everyone had a list. From subdued music fans to diehard rap junkies, from Twitter stalkers to industry heavies and featherweights, folks wanted their list to be the XXL list. We listened, asked opinions, took notes.
Thoughts?