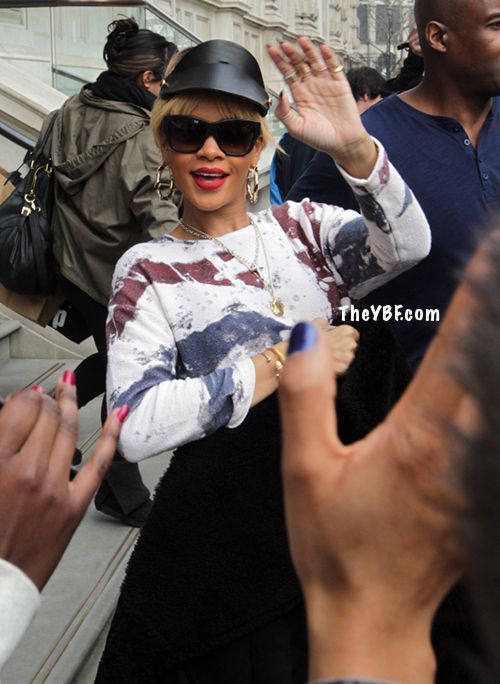 Rihanna's still in London living it up.  She's prepping for an upcoming tv appearance on the "Jonathan Ross" show and also just shot for ESQUIRE UK.  Pics inside...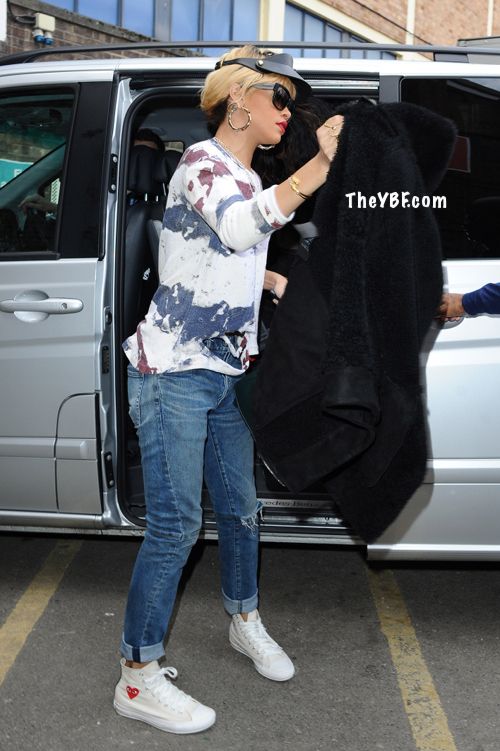 Blondie Rih Rih was spotted leaving her Central London hotel today, wooly Prada coat in hand, as she stopped to say hi to fans and hit up the Music Bank: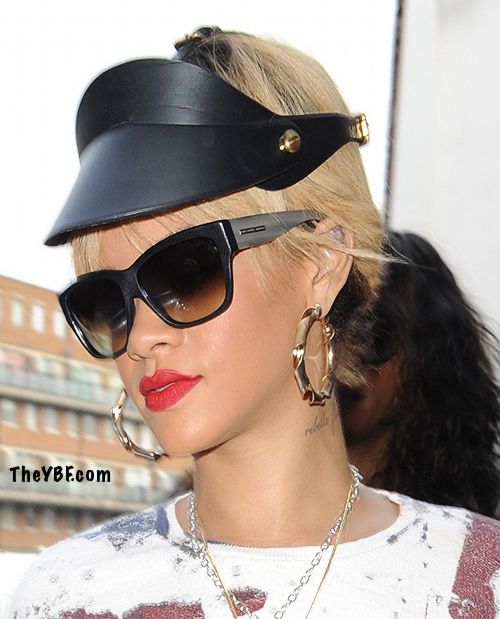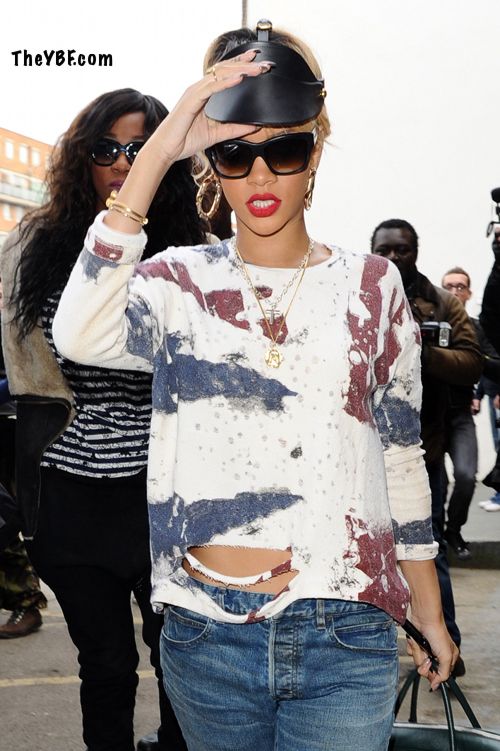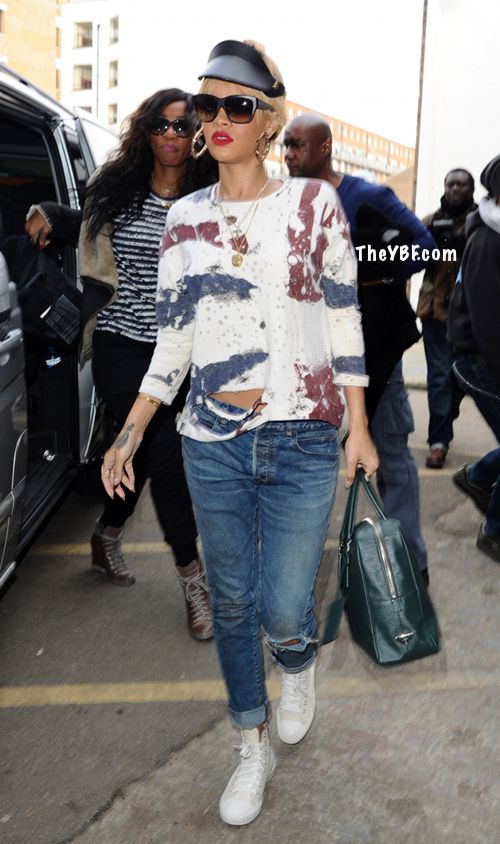 She tapped into her Euro wardrobe in ripped jeans, a ripped watercolor tee, visor, and hi-top sneakers.
The "We Found Love" singer tweeted that she recently sexed it up for her ESQUIRE UK cover shoot.  And offered up a sneak peek to her followers: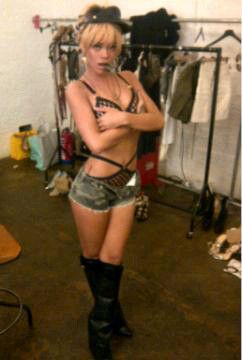 She loves that visor doesn't she...
Pics via SPLASH