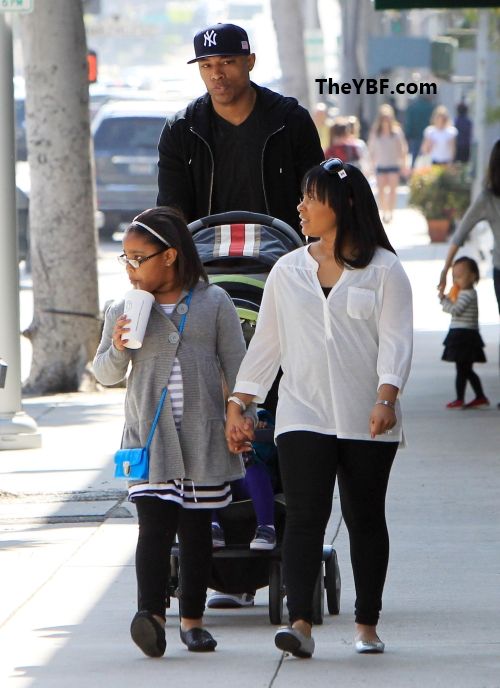 After a rough season in 2011, NBA baller Caron Butler seems happy as pie to be with his fam in his new city, and with a brand new contract with the Los Angeles Clippers.
Pics inside of Caron and his wife Andrea and kids chillin' during the all-star break...
Baller Caron Butler now lives in L.A., so he was able to spend time with is whole family (who are still living in their old home in Centreville, VA so Andrea can finish her degree and oldest daughter can finish out the school year) during his time off during the all-star break. 
Caron, wife Andrea, daughters Mia (8), Ava (2), and youngest Gia were spotted grabbing lunch at a local Chipotle in Beverly Hills...with daddy pushing the double stroller.
He may have missed playing in the NBA Championship games with his Mavs teammates last year thanks to a last minute injury, but the Mavs ended up winning the title and Caron signed a big deal with the L.A. Clippers. 
His contract with the Clippers is 3 years, $24 million.  We'd be happy about that too...
By the way, Caron has 2 other kids who live in Racine, Wisconsin where he's from--a 12-year-old son Caron, Jr. and a 17-year-old daughter named Camary.
Pics via FAME/Flynet