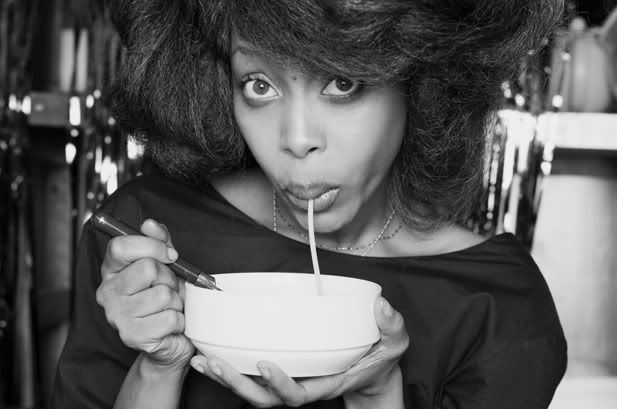 Trend-setting music goddess Erykah Badu turns 41 today.  Celebrate her birthday and her eclectic style we love inside......
When she stepped on the scene in the 90s, with her headwraps, ankhs, and uplifting messages, Erykah Badu helped usher in a new era of R&B.
And since then, the Bag(less) Lady has continued to evolve with the times....or mostly, the times have evolved with her.
With over 20 years in the game, three kids and multiple hits, E. Badu keeps it fresh, creative and we love the messages she sends via her music.
See more of Erykah's style evolution in the gallery.....