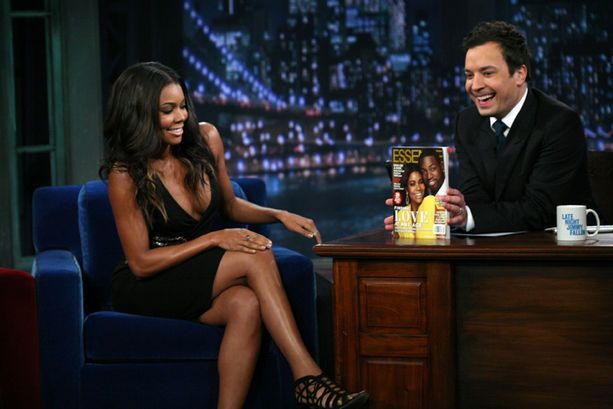 Gabrielle Union brought her gorgeous self to "Late Night With Jimmy Fallon" last night.  Check out the clip of her talking basketball and how she got laid out by Ice Cube in a past All-Star game...
When asked if she was cheering for Jeremy Lin or her man Dwyane Wade at Thursday night's Knicks vs. Heat game, Gabby said she was definitely hoping Jeremy did well.  But, of course, she was rooting for the Heat to win.  She explained that Lin's story is so great because it's an example of opportunity meets preparedness.
She told a funny story about Ice Cube leveling her on the court during a previous all star celebrity game she played in.  And she dished about her new film that opened yesterday, Good Deeds. 
And right after her appearance, she was spotted looking nice on the streets of NYC: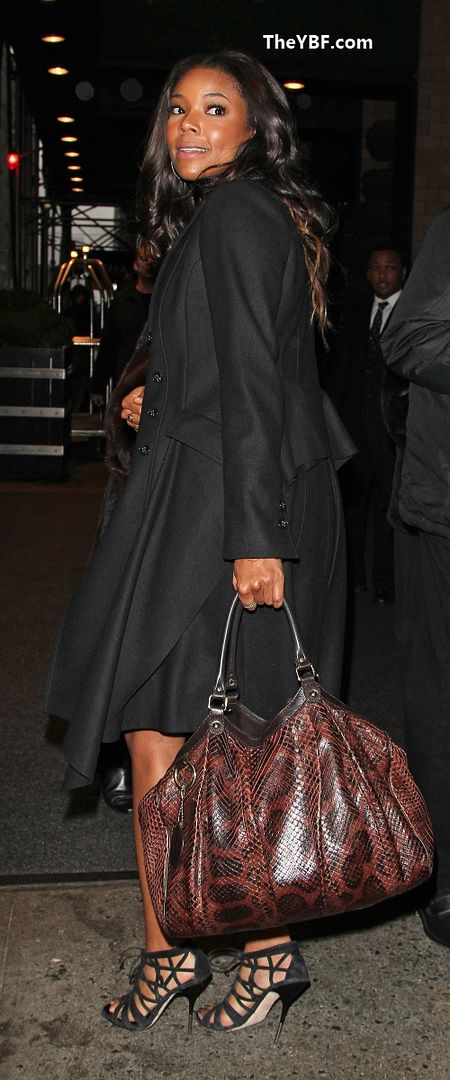 Gabby headed to Orlando yesterday for NBA All-Star Weekend right after taping the show.
Pics via SPLASH