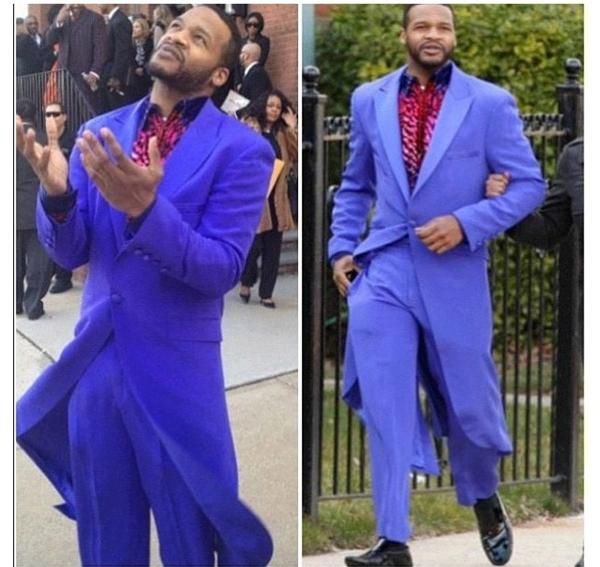 This whole scenario should have never happened.  Singer Jaheim set it off this past weekend at the homegoing services of Whitney Houston...in this foolywang luminous purple-blue "suit."  Now out of respect of the legend's somber day, we ignored his pic. 
But now that he's going off about people's ish talking....
To start, Jaheim decided it was a good idea to twirl his electric self into the funeral of the legendary Whitney Houston last weekend in this purple-blue zoot suit.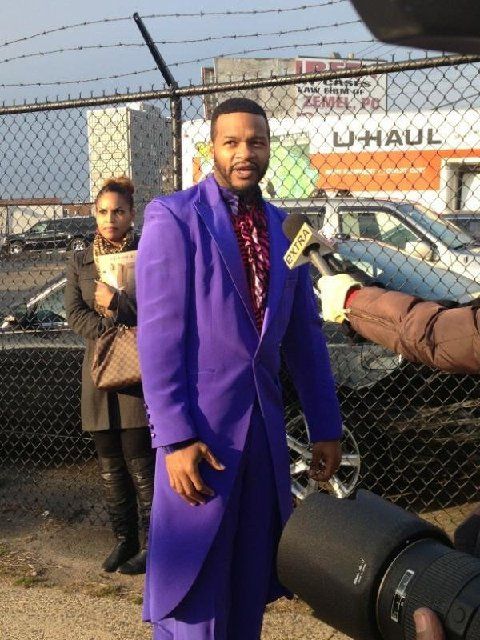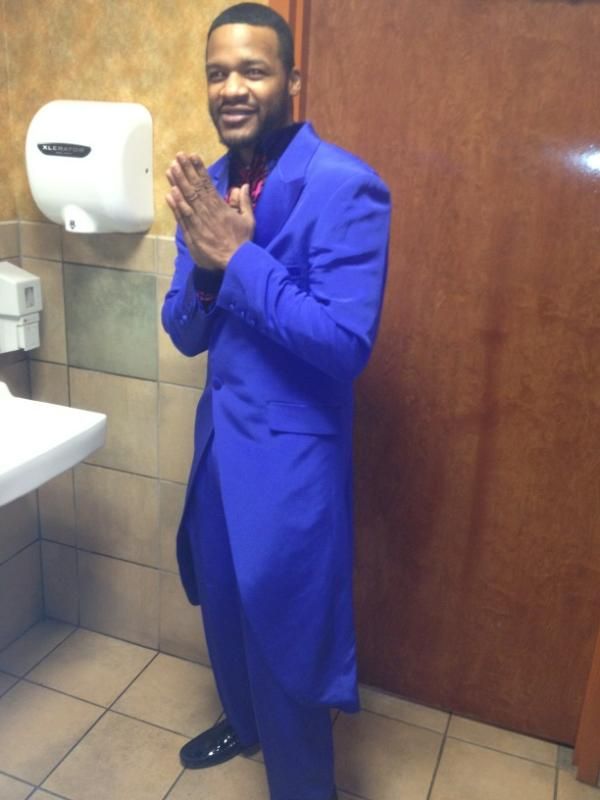 And not only did he make sure he was pictured arriving, but he found time to hit up the New Hope Baptist Church bathroom to snap a pic of himself (above) and later tweeted it out.  Because none of us could have gotten through the day without seeing this sight, of course.
Jersey native Jaheim said he was not formally invited to the services, but after receiving genius advise from his "musical godmother" Dyana Williams, he decided to go anyway and PRAY his whole ride to the church that he would be allowed in.  Can't expect much more from someone whose first two albums were formally called Ghetto Love & Still Ghetto.
Somebody must have answered his prayers...or just wanted to help a brotha out...because the "Fabulous" singer indeed made his way into the services.  But when people caught a glimpse of his getup, they had lots to say.  So this evening, Jaheim took to his Twitter to pop off on folks.  And he let everyone know his "fabulous suit" cost more than everything in a hater's closet. *Snaps*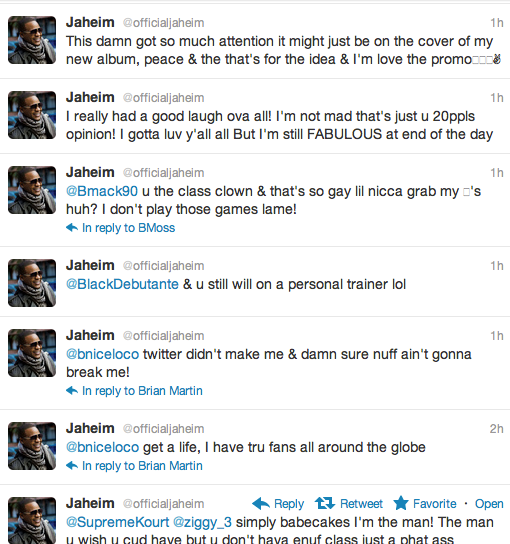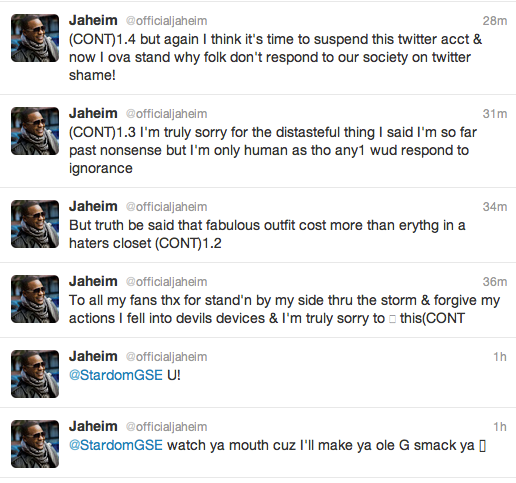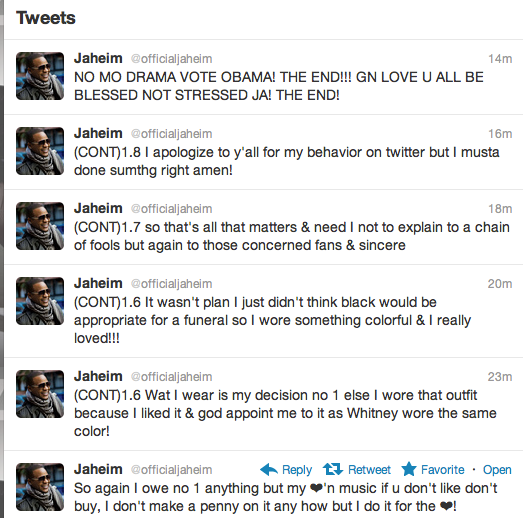 Don't bring Obama into this Sir....